What happens when you combine an Access Virus, Massive, and a GUI similar to the Hartmann Neuron? Well, many things, to be sure! But, in reference to this review, it would be Oxium, by XILS Labs.

What is Oxium?
Oxium is a '˜Frankenstein', of sorts, that combines many different play styles, technologies, and even graphical options. Dubbed as a '˜performance synthesizer', it certainly fits the mark! It's designed for a quick and easy workflow to get the sound you're looking for, quickly.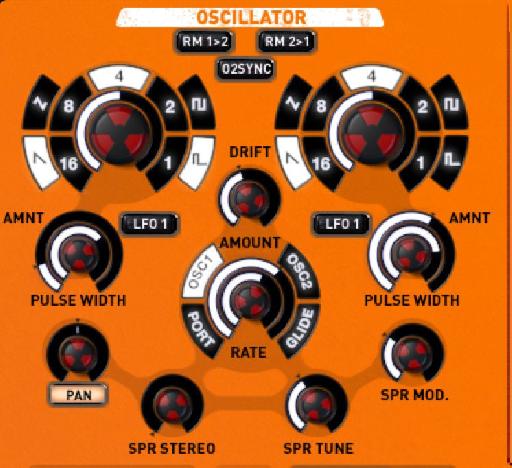 '¨
I mentioned the Hartmann Neuron, a ground breaking additive synth that never really took off the way that it should have. While Oxium is in no way additive, it does sport several circular knob clusters that do remind me of the old Neuron, despite the fact that on the Neuron, the knobs would have been joysticks. The '˜Flower' design, as XILS refers to the layout scheme, is a part of their IVF concept, or Instant Visual Feedback. Essentially, the oscillator, filter, LFO section and Glide blocks are arrayed in these '˜flower' formations where, instead of spreading everything across the interface, buttons pertinent to one section of the synth are arrayed around the knobs that they correspond to. Where the Instant Visual Feedback comes in is the notion that once you see, for example the Oscillator section, and notice that the Coarse, Tune, Waveforms and so on are arrayed within one small clump, you'll pick up on Structure of the section. This, ultimately, will lead you to a much greater understanding of the synth as a whole.
How Is Oxium?
Beyond an intuitive interface, Oxium has several modulation features that make this synthesizer very much worth your attention. For example: the Le Masque modulator is a graphical modulation device that lives inside the Oxium and is a ton of fun.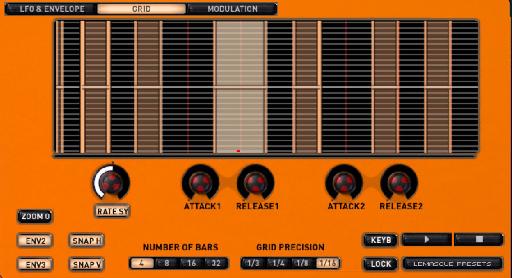 It's similar to the assignable '˜step sequencer' styled modulators in Massive, but, personally, I feel that it jumps to life much quicker... Don't get me wrong, I love Massive! Le Masque, with the way that it is laid out within this synth, just has a very quick setup when designing new patches.
When you couple Le Masque with the built-in Arpeggiator and the effects... You can get some grooving basses, leads, melodies and more that sound great and don't require much effort.
For example, I spent a few moments playing with a simple bass patch and within a minute, I had a very cool bass pattern and was already starting to make a song... Till I stopped myself, to come back to reviewing. But, this should be a sign, right there. I review a lot of synths, I had to push myself to get back to writing, instead of making music. That's always a good litmus test with me.
Closing Comments
'¨The only thing that I noticed that worked against Oxium was the fact that it is a little on the processor hungry side. If you're running an older Mac, like me, I would suggest freezing, once you get that cool groove from Oxium. Possibly, in the future, I would suggest to XILS that they incorporate some High, Medium and Low performance settings. This is negligible though, and shouldn't dissuade you from trying out Oxium. Or, at least the demo. I promise, you'll enjoy it!