With the bevy of songwriting apps and tools available for musicians these days, you'd be hard pressed to convince me that writing a song has ever been easier. Just about anything you could need to jump start your creative process and document your ideas is out there for the downloading, and it all fits right in your pocket. Writer's Session aims to consolidate these tools into a single app, and it's free. I downloaded it, checked it out, and here's the lowdown.
It's What's Inside That Counts
Writer's Session is a songwriting tool that helps you start to craft, document, consolidate, and develop your song ideas all in one place. Upon starting the app, you're able to click on the plus sign to create a new song session. From here, you can enter in as much (or as little) information as you like to help you categorize as you please. From key to tempo, everything you might need to jot down about your tune is there.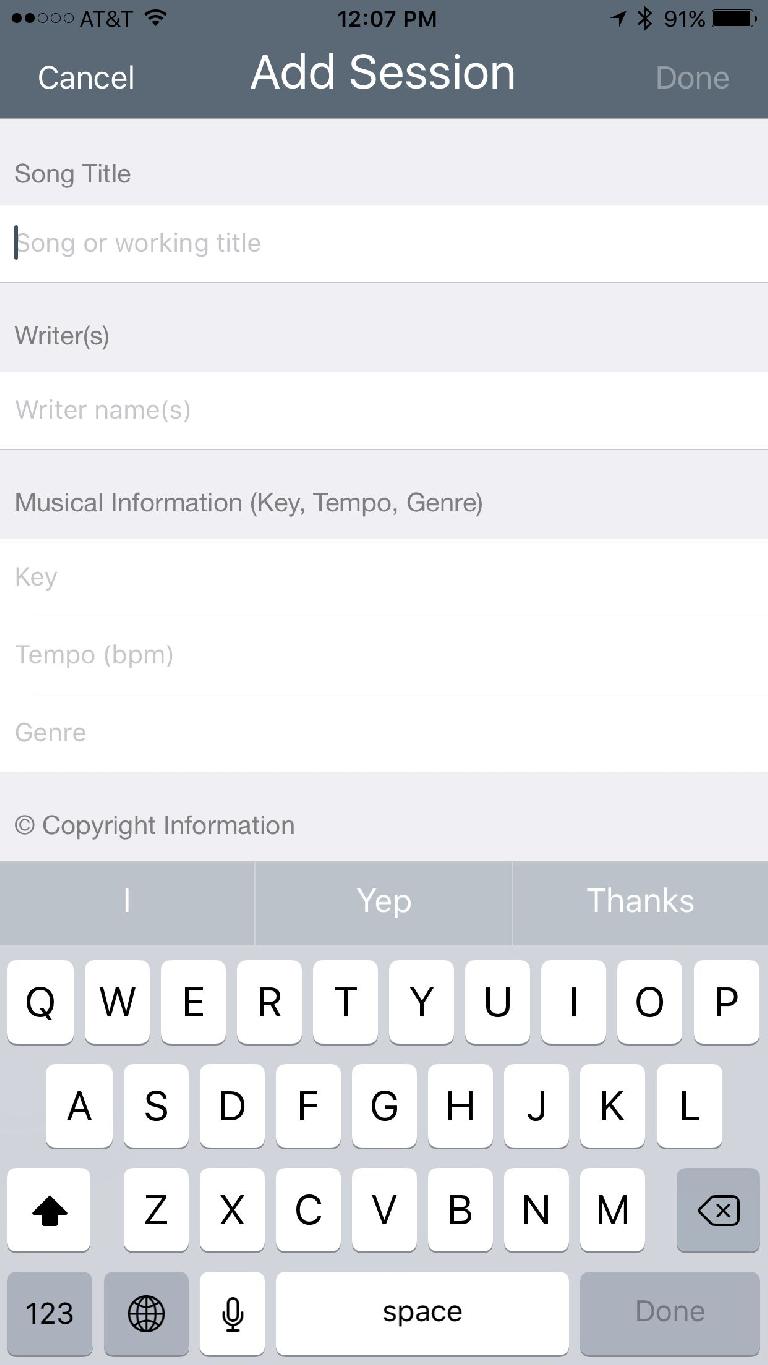 After creating your song, the default view is a notepad of sorts, perfect for jotting down lyric and chord ideas. There is a recording function that allows you to attach recorded versions of your song, and you can store multiple recordings if you'd like to break down verse/chorus ideas separately. The audio recorder allows for exporting and emailing of ideas, so if you're a collaborator, it's quite convenient.
While entering text, Writer's Session has built in access to a rhyming dictionary, a standard dictionary, and a thesaurus. Simply select a word, and you're able to quickly find and replace it with a rhyming word. You can look up words to search for alternatives, and there are even suggested 'phrases' that match the mood of the text you've chosen. It all makes for a very handy package, and it can certainly jump start your creativity to have these tools available at your fingertips.
One Section at a Time
The notepad itself can be broken down into sections, and you can quickly create emboldened section titles like 'chorus' or 'bridge'. Adding chords to your song is simple as well, and the chords show up bracketed and in a different color than the lyrical font. There is even a 'scratchpad' which allows you to make notes on the song that don't actually show up in the text/lyrical area of the song!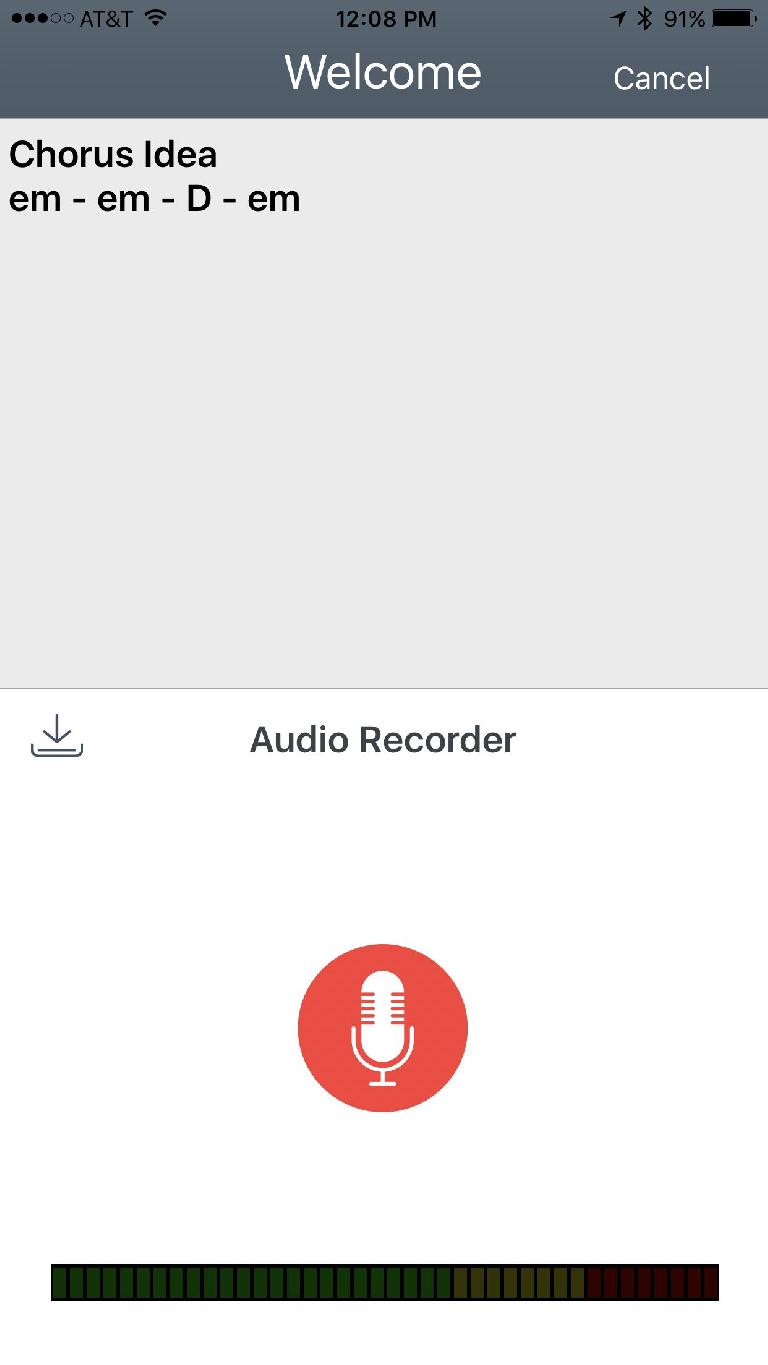 Songs can be exported via email, and all of the sections, chords and formatting remains intact. Dark and light themes can be unlocked as an in-app purchase, and the pro version purchase also allows for unlimited song sessions. You can create 2 songs in the free version, and an unlimited number in the paid version.
Conclusion
Writer's Session is a pretty darn good app. While many of these tools are available separately, it is really convenient to have them all tied together in a single place. For free, there's really no reason why you shouldn't download it and give it a go now.