Wicked Audio is a U.S-based manufacturer of personal audio listening devices that makes earphones both wired and wireless, over-ear models and even Bluetooth speakers. We got the chance to test a pair of its higher end models, the Raider wireless earbuds. Still affordable at $55, we were keen to see how they performed since wireless is gradually becoming the standard format for earphones, with phone manufacturers - notably Apple - either having already dropped conventional headphone jacks from some of their devices, or likely to do so in the coming years.
On A Raid?
The Raiders come in cool packaging, which is always a nice touch when opening any electronic product. They are supplied with three sizes of ear cushion, and I found the default mid size ones fitted my ears very well. They come with a short micro USB cable that is used to charge them - at this price point, wireless charging a la Apple's AirPods is a luxury too far. Still, it's no hassle to plug them in and a full charge takes around 1.5 hours. Battery life is excellent, easily matching the quoted 8 hours, and there doesn't seem to be any noticeable drop in power when the phones are disconnected and switched off - they also go to sleep if you forget to switch them off.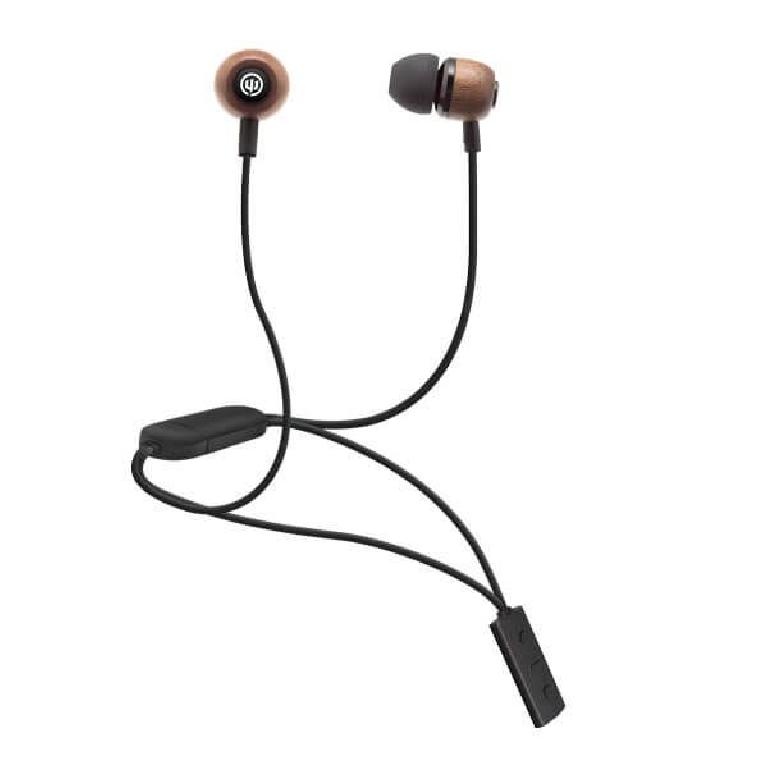 The build quality is decent, and the walnut-carved housing is a nice touch. The body contains the charging port, on/off control, LED, mic and track up/down buttons. There's no volume control on the phones themselves, you have to change that from your device. A "neck lock" can be unclipped and swung round the back of your neck, then re-clipped to secure it. This has slight weight to it, the idea being that it prevents the phones from dangling under your chin or falling out if you are running. I had expected this to feel irritating, but in fact when clipped on I hardly noticed it was there. The only issue I had was that the weight inside the lock didn't appear to be glued in - or had come unglued - and would dangle slightly loose while the clip was unlocked.
Pair Up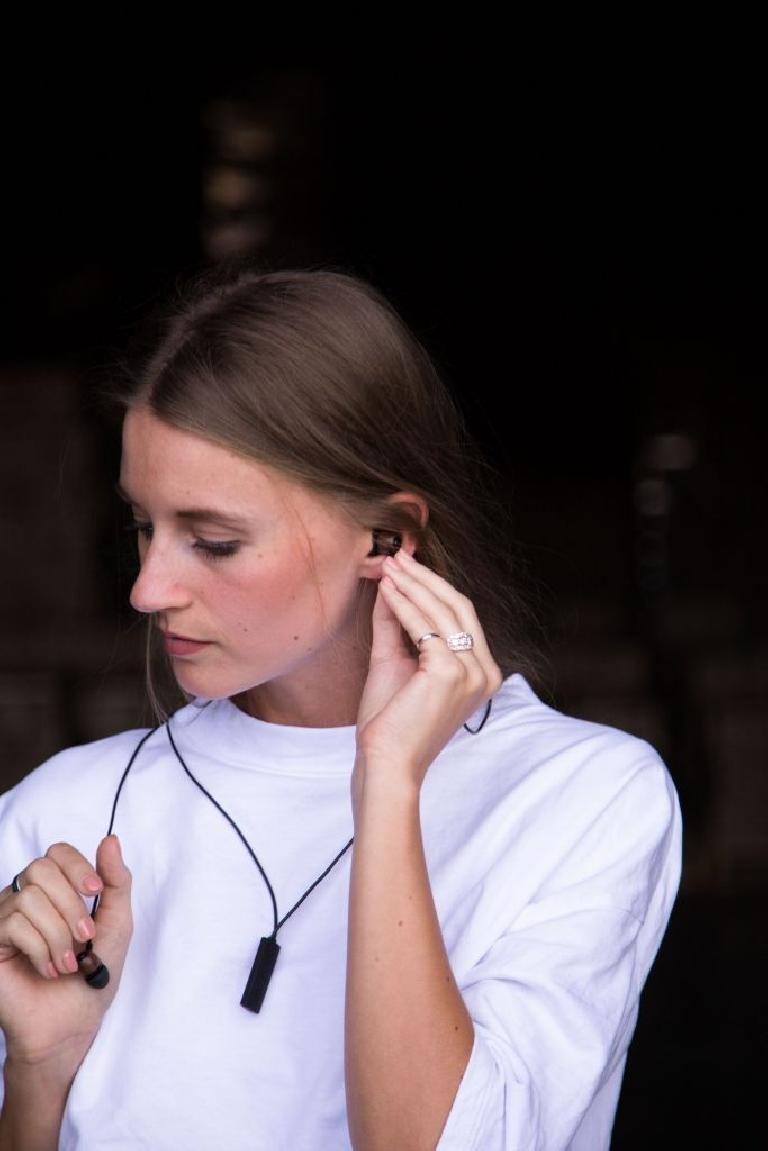 Setup is nonexistent - pairing with any Bluetooth device is a cinch, and there's an in-ear sound to tell you you have connected or for powering down. The range was great and they never dropped a connection or failed to connect automatically. Sonically, these are pretty solid earbuds with a respectable soundstage - basses are deep and mids and highs nice and crisp. They didn't seem to like spoken word sounds in some cases - a couple of podcasts I tried exhibited strange artefacting in the voice. And when I tried using them to edit video connected to a Mac, there was a slight lag between the sound and picture that made it tricky, though this wasn't the case with watching movie files or web video so for regular use you'd likely be fine.
Conclusion
Wicked Audio's Raiders are good, affordable wireless earbuds with a decent feature set. Volume controls would be nice and I have minor reservations about the loose neck lock on my set, but overall these are a good way to listen wirelessly from your computer, phone or other Bluetooth device.
Price: $54.99
Pros: Affordable. Good soundstage with music. Seamless setup and connection. Great battery life. Walnut finish is nice.
Cons: Some issues with spoken word source material. Neck lock weight seemed a little loose.