Wave Alchemy recently released a comprehensive sample loop pack, known as Modern Guitar Tools, a wonderful assortment of guitar loops ranging from electric, to acoustic, that sounds good. And, it's relatively inexpensive. In this review, let's see if Wave Alchemy Modern Guitar Tools is a product that might work for you.

Disco is Cool...
While Modern Guitar Tools isn't necessarily all pointed towards disco, funk, and dance, the directories that are intended for these genre do an amazing job. The recordings are crisp, full and are carefully balanced. I had a great time switching around between many of the Funk & Dance labeled directories for Acoustic and Electric guitar.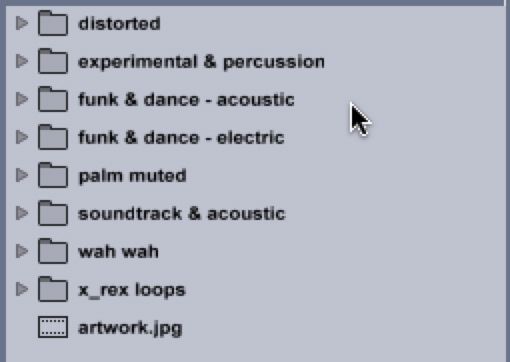 If you're someone that's currently looking into changing up your style with some accents, and loops that are a little more unique, I would seriously suggest taking a listen to some of these. And, if you're someone that likes to cut between many different riffs, to create new parts of your own, you'll love these sets. There are tons of different rhythms, riffs and strums, and they flow well. You can get some great accompaniment, while at the same time, you've got the potential for some awesome hooks, and lead riffs.
Mysterious Soundtracks, Anyone?
That Bee Gees, Nile Rodgers style is well captured. But, there are also several other acoustic guitar riffs, stings, and atmospheres (mixed with percussion) that also make Guitar Tools a wonderful collection for GarageBand and iMovie enthusiasts, film makers, and so on. There are tons great loops, that are intended for soundtracks, in a specifically marked directory, that do an amazing job of setting a mood for action, westerns, documentaries, etc.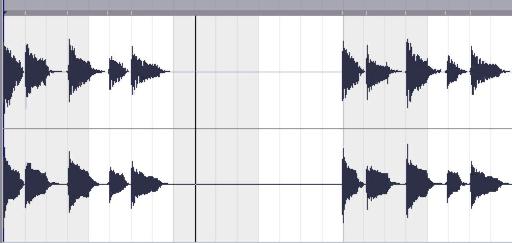 There's some Hard in there, too...
Though, I've made major mention of the acoustic, I should say that the Distorted directory of Guitar Tools does offer really nicely processed, side-chained, distorted guitars, that could work in a variety of different genres. I was particularly happy with this section of the library. I feel that while the library as a whole leans more toward Disco/French House, as described in the documentation, the Distorted directory grounds the collection a little more and make this product very well rounded. There are a few loops that have some distinct licks, but for the most part, these loops were made for either '˜drag and drop', or produced thoughtfully enough that you can easily re-edit them for many songs over without ever even coming close to getting caught.
Conclusion
I had a great time with Modern Guitar Tools. It has a very current sound (I'd go as far to say very progressive sound), and the recordings are excellent. I will say that if you're interested in classic rock, metal, grindcore, etc. over a more flamboyant, airy style of guitar, you may not find what you're looking for here. Still, it is a really wonderful library, and you'll definitely find yourself using it several times, over. I know I did! Also, I should mention that the ReCycled versions of the loops (REX) included in Modern Guitar Tools are well edited and flow nicely. Very well done, Wave Alchemy!