I know, I know I swore I would never review another strings library, and honestly, I meant it. But when one of my favorite developers, Fluffy Audio, announced their new strings library and I heard some demos I simply had to go in to the water for a dip. And boy, am I glad that I did!
What Is It?
Venice Modern Strings is a 55 GB 24 bit/48 kHz Kontakt library, and a full version of Kontakt 5.8.1 or higher is required. The best way to download it is with the free Pulse software. Instructions for installation are included in your confirmation email.

Venice Modern Strings has 8 first violins, 6 second violins, 5 violas, 5 cellos and 3 double basses. So it isn't a huge section, and all by itself it probably would not be your choice for massive trailer style strings. But even without reverb, the sound is lovely and evocative. Fluffy Audio just always seems to capture a gorgeous tone with all its libraries and this one is no exception. And I am already finding that it blends well with other strings libraries I have when I need a bigger sound.

As is consistent with their philosophy, you will not find every single articulation you will ever encounter in an avant garde score, but all the basic ones are there, plus a couple of surprises.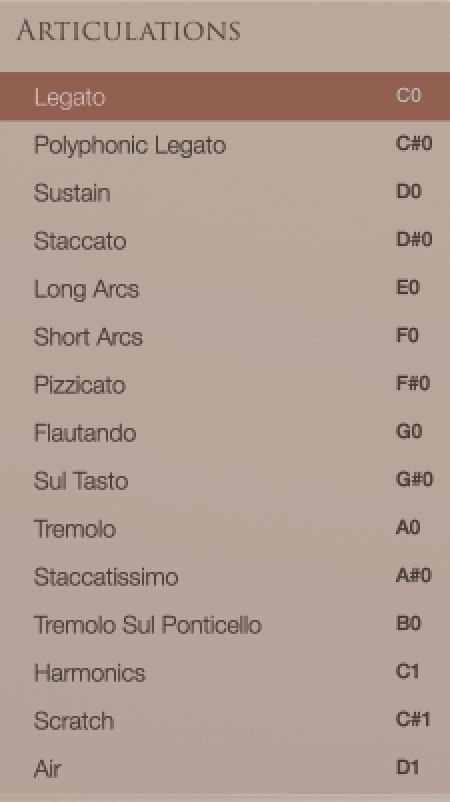 There are lots of options for instruments, including single instruments with all the articulations, instruments that require less memory, instruments that contain individual articulations, and Ensemble patches.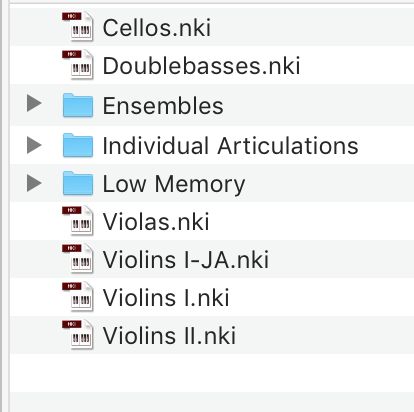 There are three kinds of "True" legato: portamento, fingered, and bow change. By default, you trigger them by velocity, but in the Advanced tab you have the option to choose to instead do so with MIDI CC or a Pitchbend wheel. You also can control the speed and have a Staccato Overlay. All of this is clearly explained within the Advanced tab.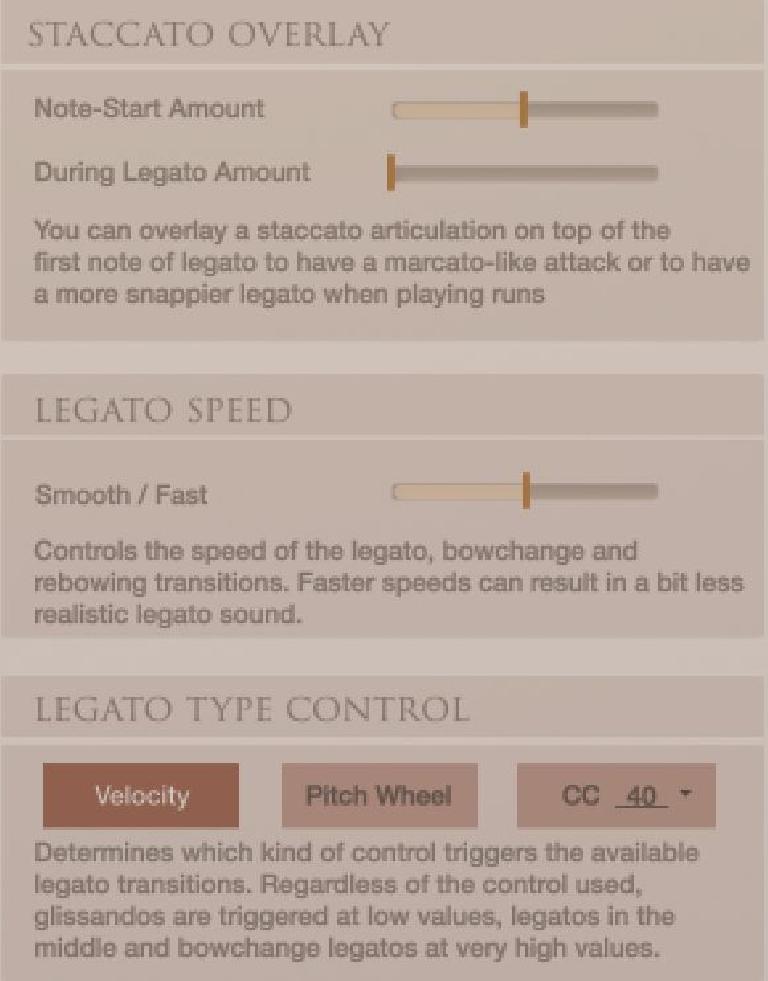 The amount of legato and glissando together are determined by the speed, regardless of your triggering method and I find playing it very musical.

The Polyphonic Legato is just that, quite smooth with polyphony, well suited for chordal composing, and if you play it with just a bit of separation between the notes and with the sustain pedal, it's terrific. Sustain, staccato, staccatissimo, pizzicato, flautando, tremolo, tremolo sul ponticello, harmonics, and sul tasto are all there.

The articulations named "Long Arc" and "Short Arc" use Kontakt's Time Machine to stretch the samples to create longer or shorter bow strokes, and the Slow/Fast fader can be assigned to be controlled by a MIDI CC.

More Styles
If you want to add some aleatoric and modern type sounds, you will surely want to check out the Scratch and Air articulations, particularly with the Morph option (more on that later.)

There is no Bartok pizzicato, but that is a more aggressive sound than I would use this library for anyway, probably. The only missing ingredient for me is con sordino, although the flautando sounds pretty close to me when I want that kind of muted sound. There are four stereo mic positions, defaulting to a mix of the Close and Far mics. My initial impression is that I am falling in love with the Spot mic mixed with a bit of the Far mic, but it is early days yet and no doubt I will be experimenting with lots of different mic position combinations.

There is of course a built-in reverb, but if you have read any of my reviews, you know that I always prefer to use my own on a send.
Playing The Instruments
With multi-articulation instruments, you can keyswitch between them with the default keyswitches, or re-assign to notes you prefer. (I will be creating Articulations IDs in Logic Pro X though.)

The Legato and Polyphonic Legato work well with a sustain pedal and I love the control the Advanced tab gives you. For now, I have opted to have the Legato type controlled by MIDI CC 30, the speed by MIDI CC 15,and the Staccato Overlay Note-Start Amount by MID CC 70, while fixing the During Legato Amount at a small amount. There is lots of control for the staccato and staccatissimo articulations as well, to be found in the Advanced tab, and I like that the Attack Tightness is MIDI CC assignable.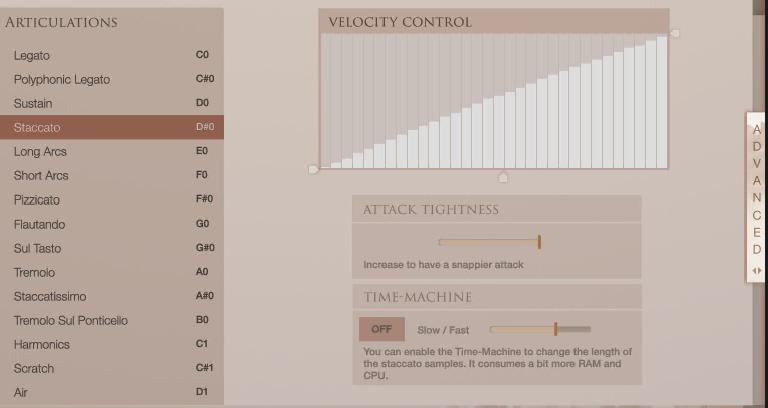 Morph Controls
Selecting any one of the sustain articulations and opening the Advanced tab reveals the Morph Controls matrix. Here you can morph between any two sustain articulations in a manner of your choice, with the speed controlled by an A-B slider. However, if you turn on Automation, it no longer has any effect, dynamically crossfading instead. There are lots of choices you can make, too many to cover here, but they are well explained in the PDF manual that you receive with the library. I am digging going from Air to Tremolo Sul Ponticello in a linear manner over four bars . You can hear some terrific demos on the website, with links to Overview and Articulation Walkthrough videos.

BTW, the Slow Polyphonic Legato instrument sounds especially gorgeous with Fluffy Audio's Dominus choir, when you want to evoke "heavenly".
Conclusions
In fact, what Fluffy Audio always does best for me with their libraries is to enable me to create the haunting and emotional pieces I love to compose most. Venice Modern Strings is the strings library I will now be turning to as my "reach for first" I believe.