Eu primeiro ouvi falar Vandalismo quando Martin Garrix mencionou que esta empresa produz grandes conjuntos de sons e amostras para a produção de EDM. Com base na Polônia, Vandalismo é um grupo de designers de som que se especializam na produção de aparelhos de som de alta qualidade para os sintetizadores mais populares, incluindo Sylenth1, Massive, Spire, FM8, Dune 2, Z3TA 2 e Serum. Eu tive sorte o suficiente para ser capaz de experimentar dois dos seus mais recentes aparelhos de som para o Sylenth1 e maciça e testar se conjuntos de som de vandalismo são sólidos o suficiente para ser usado na produção de EDM contemporânea.
Sounds chocantes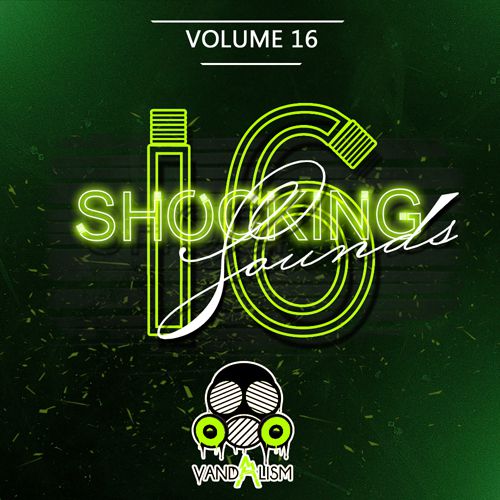 Sounds chocante é uma série contínua de conjuntos de som Vandalismo, Volume 16 inclui 100 patches para Sylenth. É importante notar que você precisa ter a última edição beta do Sylenth (versão 2.211) instalado, a fim de ser capaz de usar este banco de som. O conjunto de som veio como .fxb arquivo, que carregado facilmente em Sylenth.
Eu estava seriamente impressionado com a qualidade dos sons. É óbvio que os designers de som na Vandalismo ter cronometrado muitas horas criando esses sons. Este banco de som particular inclui leads, baixos, sintetizadores, arranca e almofadas que poderiam ser colocados em uso em diversos gêneros, incluindo EDM, progressive house e deep house e futuro. Muitos dos sons foram modelados após canções populares, e os sons são intitulado após as músicas que eles estão inspirados por. Alguns dos meus presets favoritos pessoais no Sounds 16 pacote de som Shocking incluem sons inspirados 'Turn Up The Speakers' e 'folga'. No geral, este é um poderoso conjunto de sons que podem ajudar os produtores a criar grandes faixas sem gastar horas fazendo ajustes sintetizadores. Se você está produzindo qualquer tipo de música eletrônica, é definitivamente vale a pena conferir esse conjunto de ponta de som. Com um preço de 13.00, Sounds chocantes 16 é um ótimo negócio.
Eis algumas amostras de áudio feitas com as chocantes Sounds 16 conjuntos de som:
[Id audio = "31741"]
Monstro!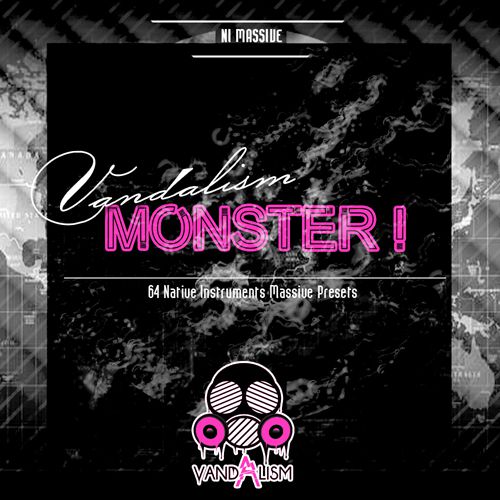 Monstro! é um conjunto de sons electro, progressive e dubstep para Native Instruments maciça. Se você é na produção de gêneros com sons pesados, sujos, eu recomendo este conjunto de sons. Cada um dos sons foi habilmente criada em maciço, e há muito a ser aprendido com a profundidade da programação synth. The Monster! conjunto de som inclui baixos e sons de chumbo, os quais soam frescos e futurista, e pronto para ser usado em gêneros que exigem sons pesados ​​com garra e morder.
Os baixos e leads nesta coleção vai certamente inspirar algumas novas produções; a qualidade da concepção do som é muito elevada e há uma ampla variedade de sons de incluídos em Monster! Um tema comum todos esses sons têm uma vantagem distinta que é mais adequado para estilos mais agressivos. Programação leads sonoridade mais duras e baixos pode ser um desafio, e esse conjunto de som seria uma adição útil para um produtor que está olhando para melhorar a qualidade geral de sons em suas músicas. Com apenas 10,00, monstro! é um grande negócio e produtores profissionais e amadores também vai apreciar este pack 'monstruosa' de sons.
Aqui está um exemplo de Monster 's conjuntos de som:
[Id audio = "31739"]
Vandalismo conjuntos de som são alguns dos primeiros conjuntos de som que eu tentei, e eu posso honestamente dizer que estou muito impressionado com a variedade e qualidade destes sons. Os produtores que estão apenas começando sons concepção, ou produtores profissionais que estão olhando para salvar sons de programação do tempo pode se beneficiar através da incorporação desses conjuntos de som em sua música. Se você estiver fazendo EDM, casa, progressivo, ou faixas dubstep, eu recomendo verificar conjuntos de som de vandalismo.
Preço:
Shocking Soa vol. 16:
Monstros!
Prós:
Contras:
Web: