I first heard about Vandalism when Martin Garrix mentioned that this company produces great sound sets and samples for EDM production. Based in Poland, Vandalism is a group of sound designers who specialize in producing high quality sound sets for the most popular synthesizers, including Sylenth1, Massive, Spire, FM8, Dune 2, Z3TA+2 and Serum. I was lucky enough to be able to try out two of their newest sound sets for the Sylenth1 and Massive and test out whether Vandalism's sound sets are solid enough to be used in contemporary EDM production.
Shocking Sounds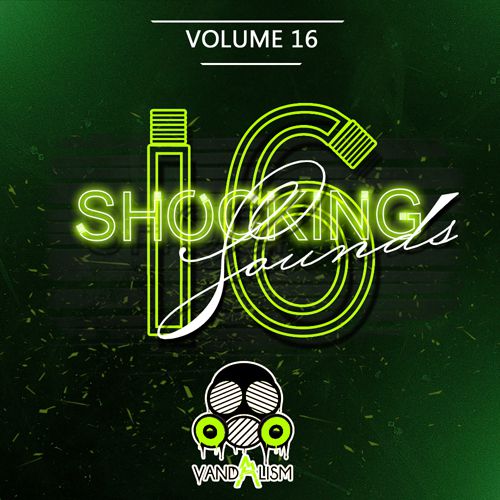 Shocking Sounds is an ongoing series of Vandalism sound sets, Volume 16 includes 100 patches for Sylenth. It's worth noting that you need to have the latest beta edition of Sylenth (version 2.211) installed in order to be able to use this sound bank. The sound set came as .fxb file, which loaded up easily into Sylenth.
I was seriously impressed with the quality of the sounds. It's obvious that the sound designers at Vandalism have clocked a lot of hours creating these sounds. This particular sound bank includes leads, basses, synths, plucks and pads that could be put to use in many genres, including EDM, progressive house, and deep and future house. Many of the sounds have been modelled after popular songs, and the sounds are titled after the songs they're inspired by. A few of my personal favorite presets in the Shocking Sounds 16 sound pack include sounds inspired by 'Turn Up the Speakers' and 'Backlash'. Overall, this is a very powerful sound set that can help producers to create great tracks without spending hours tweaking synthesizers. If you're producing any type of electronic music, it's definitely worth checking out this cutting edge sound set. Priced at £13.00, Shocking Sounds 16 is a great deal.
Here's a few audio samples made with the Shocking Sounds 16 Sound Sets:
Monster!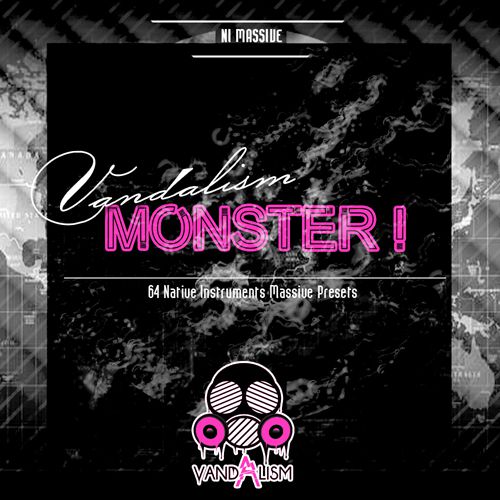 Monster! is an electro, progressive and dubstep sound set for Native Instruments Massive. If you're into producing genres with heavy, grimy sounds, I would highly recommend this sound set. Each of the sounds has been expertly created in Massive, and there is much to be learned from the depth of the synth programming. The Monster! sound set includes basses and lead sounds, all of which sound fresh and futuristic, and ready to be used in genres which require heavy sounds with grit and bite.
The basses and leads in this collection will definitely inspire some new productions; the quality of the sound design is very high and there's a widespread of variety of sounds included in Monster! One common theme all of these sounds have is a distinct edge that is best suited to more aggressive styles. Programming tougher sounding leads and basses can be challenging, and this sound set would be a useful addition to a producer who's looking to improve the overall quality of sounds in their tunes. At only £10.00, Monster! is a great deal and professional producers and hobbyists alike will enjoy this 'monstrous' pack of sounds.
Here's a sample of Monster!'s Sound Sets:
Vandalism Sound sets are some of the finest sound sets that I've tried out, and I can honestly say that I'm very impressed with the range and quality of these sounds. Producers who are just starting out designing sounds, or professional producers who are looking to save time programming sounds could both benefit by incorporating these sound sets into their music. If you're making EDM, house, progressive, or dubstep tracks, I'd highly recommend checking out Vandalism's sound sets.
Price:
Shocking Sounds vol. 16: £13.00
Monsters! £10.00
Pros: High quality sound sets for affordable prices. Wide variety of sound sets available for different styles of EDM. Sound sets are available for a wide range of synths. Allow you to create great sounding productions quickly.
Cons: If you're not careful using these soundsets, your music may sound similar to other top producer's productions! By using sound sets, you don't actually learn anything about programming synthesizers on your own. Other producers may look down upon you, if they learn you create your music with sound sets, instead of doing the sound design work on your own.