Review: UVI Vintage Vault 4
The most comprehensive and authentic-sounding sampled vintage synth collection gets a major upgrade! Matt Vanacoro dives deep into it...
Long-time readers will know that I'm a big fan of what UVI puts out to the audio community. Their instruments are typically fantastic recreations of classic sounds, and the collections they release are always very consumer and budget-friendly. Vintage Vault has long been a wonderful package, and with the release of Vintage Vault 4, UVI is treading into utterly bonkers territory. The amount of synths included is staggering, and the new additions are incredibly fun.
Take a Look Inside
Vintage Vault 4 is a collection of classic synth emulations and recreations that includes the sounds of well over 200 hardware machines. 8 new synths have been added to the vault, and three of these are completely brand new releases. The new additions included Emulation II+, Program 24, PX Memories, PX Unbox, and Super-7. On top of that, you get the three all-new instruments Bit Zone, Hybrid 6000, and Prime 8+.
That's a lot of new sounds to play with, and the legacy ones are nothing to sneeze at as well. From Oberheims and Moogs to Prophets and DX7s, there are very few classic lines that aren't represented in Vintage Vault at this point.
The Details
UVI Soundware runs in the free UVI Workstation or in Falcon. The libraries themselves are extremely processor and RAM friendly. I've always had good luck stacking up as many sounds as I'd like without really making my computer cry. Authorization is via iLok, and (in another consumer-forward move) UVI gives you three activations with your purchase.
UVI Workstation (which most folks will run VV4 in) is a plugin that runs in every major DAW or Live Performance Host with ease, as well as standalone. You can map MIDI controls with a simple right click, and the presets are well organized and very easy to navigate.
Shiny and New
The three completely brand new instruments are some really interesting choices. With Prime 8+, UVI has a really fantastic emulation of the Roland TR-808 drum machine. The sounds are instantly recognizable as classic, and in true UVI fashion, you've got a beautiful interface that is reminiscent of the original machine with some usability and workflow tweaks that make it incredibly easy to use.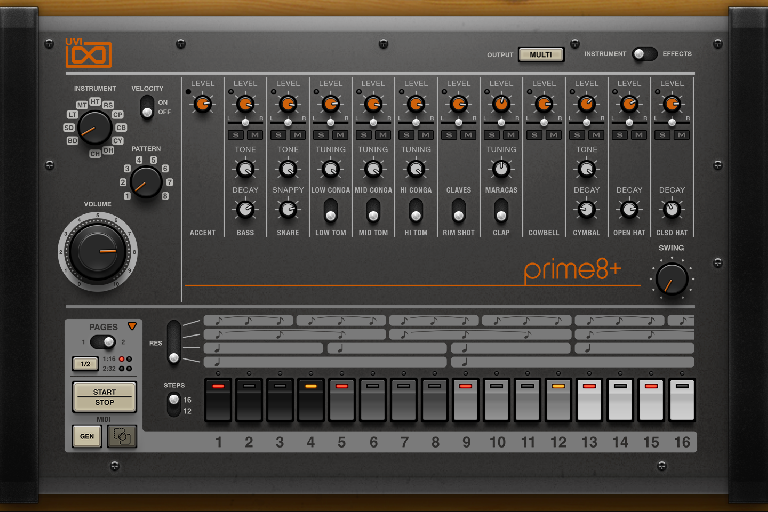 Hybrid 6000 is a very fun nod to the Casio HT-6000 from 1987, but the layering, patterns, and sequencing of the instrument takes it to the next level. One of my favorite UVI design choices is present here. You've got a whole slew of sequences and patterns that push Hybrid 6000's engine to the max, but you also get access to each individual element as an instrument. So you can use Hybrid 6000 to be a 'one note groove machine', you can sequence the grooves yourself, or you can just dip into the individual sounds and use them as your own inspiration. UVI takes that approach for a lot of its sequenced based instruments, and I wish more manufacturers did!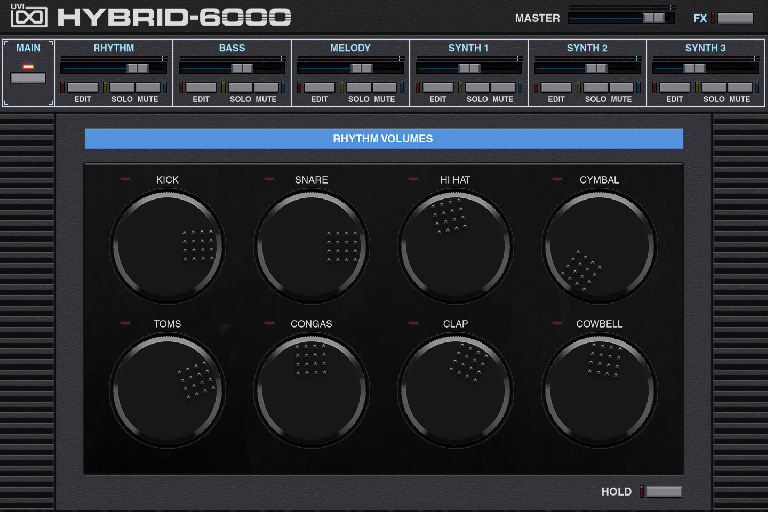 Finally, Bit Zone is inspired by the Crumar Bit 99. This is a pretty unique sounding instrument, and was definitely my favorite of the three new offerings. Bit Zone had some really fat synth sounds, and also offered powerful patterns and sequences—but the poly / synth sounds are just so incredibly fat and rich! The plucked type sounds also have a crispness to them that really make them stand out. I found myself constantly rotating through those categories to really relive the vintage vibe. There were some great 'one note' sequence choices for this one too.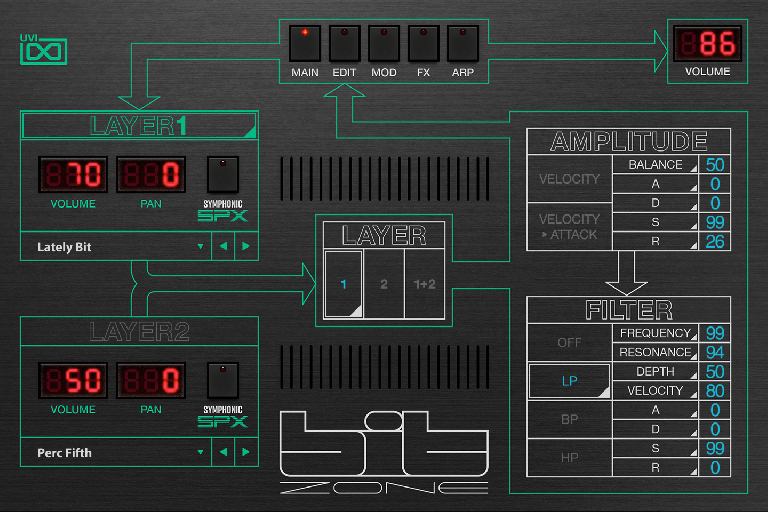 Conclusion
Vintage Vault 4 is a worthy upgrade to an already phenomenal collection. The new synths are fantastic, the new additions to the collection were excellent flagship choices, and UVI is incredibly flexible with the upgrade pricing. There are so many ways to 'get into' this collection regardless of what configuration you may already own or not own.
Price: $399 New / $199 Upgrade / Individual upgrade paths available as well.
Pros: Vast and massive collection of synths. Fantastic sounds. Beautiful interface. Excellent CPU / memory usage.
Cons: None
Website: www.uvi.net