I always get excited when my pals overseas at UVI are dropping a new sample library. I'm going to be honest and admit that my first reaction when hearing their newest plugin was going to be an EQ was… meh? After being a reviewer for close to a decade, my collection of EQs only rivals my collection of MIDI controllers (I've got a few… lol) so I was a little deflated. Then I saw what Shade can do and I was completely blown away. This plugin is absolutely nuts and I love it.
What's the Deal?
Right out of the gate, it's clear that Shade is far more than an EQ. This is a creative tool for sculpting sound with motion and automation like no other. The EQ is definitely front-and-center, but it's the modulators and 35 different filter shapes that really bring Shade to life. Imagine an EQ that you can utilize drag-and-drop modulation with completely flexible routing. This EQ can be triggered by EVERYTHING from side-chain to envelope followers.
To start, the EQ is the modern redesign of EQ that we all needed, but didn't know it. Shade has so many little conveniences that it's like buying a new car after driving your dad's 1998 clunker. Being able to set your favorite EQ/filter shapes to a right click 'instant access' menu helps you fly around the main EQ window and sculpt with intense speed. The slope adjustment of each filter allows you to really hone in and make an EQ adjustment instantly sharp or smooth. The filter/curve previews at the bottom of the screen make creating overlapping and complex EQ setups incredibly easy to manage, and the visualizer is beautifully responsive. If EQ was all Shade offered, it would be a worthy purchase on these parameters alone.
Motion in the EQ Ocean
The modulators and motion capabilities of Shade are where it really starts to shine as a creative tool. It is incredibly simple to map any parameter of your filter/eq band to any one of Shade's unique modulator sources and be 'off to the races'. From long gradual swirling shifts to abrupt envelope based cuts, you can really design some amazing things with Shade.
Here's a quick sample of a Rhodes patch in its original form:
I then quickly popped up a few EQ bands to carve out some of the upper mids that were annoying me, and accent the outer edges to make it stand out more as a solo instrument.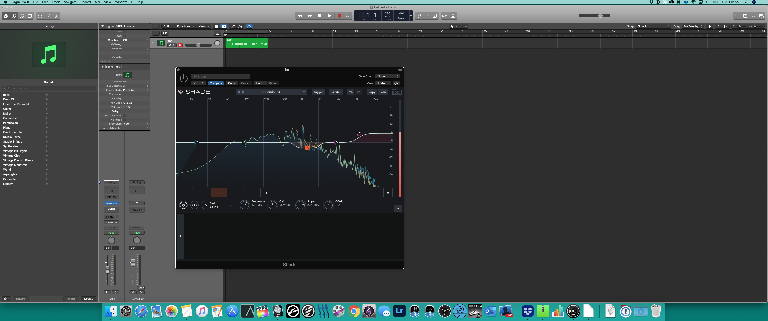 I already started to love this plugin, because with that dramatic slope adjustment, I was able to really cut out only the piece of the sound that was annoying me. I was extremely happy with the result, especially with how quickly I got there.
Now to get a little freaky! I loaded up a basic motion preset with an LFO based modulator that gave the EQ section a bit of 'swirl'.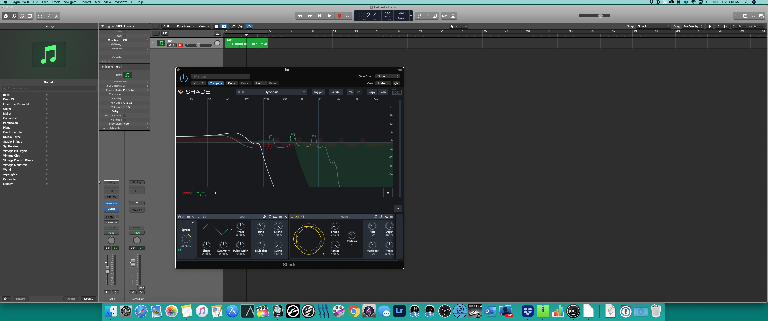 Sick! Finally, I decided to try out a preset that integrates complex routing and more extreme motion. The multi-segment envelope generator gave my sound a real 'sequenced' style modulation and made this simple Rhodes patch sound like a sequenced synth powerhouse!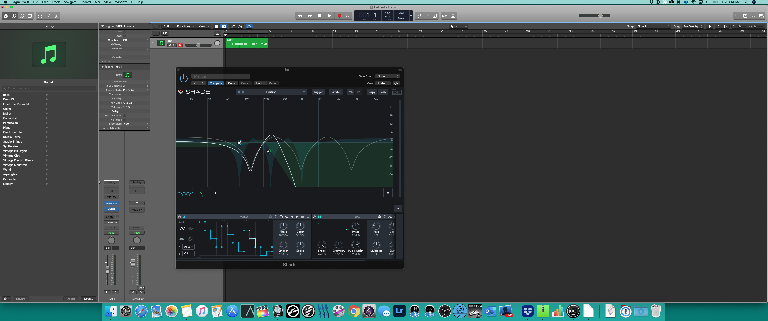 Conclusion
UVI Shade is an incredibly unique and creative tool. As an EQ it is worth the price of entry alone. As a motion based well of innovation, it exceeded my expectations. Shade is an absolute must-have, and a bargain at the price.
Price: $79
Pros: Convenient EQ features, beautiful interface, ample presets, innovative motion tools
Cons: I couldn't really find any. At this price, this is an absolute steal
Web: www.uvi.net