When I heard through the grapevine that JP Legacy was going to be 'a thing', I started to get a bit giddy with excitement. I had been looking for a definitive collection of Roland Jupiter synths in a virtual instrument format for a while. With UVI's pedigree of honoring classic synths I thought it was a match made in synth lover's heaven. I'm happy to report they didn't disappoint.
We Have Landed
JP Legacy contains 4 instruments inspired by the Jupiter series. Covertly named, they span the Jupiter 4, Jupiter 6, Jupiter 8, and MKS 80. With these 4 instruments, you've really got the heart and soul of the Jupiter line covered. There are over 800 presets that make use of the 85,000+ samples. This beast of a collection takes up about 35 gigs of space, and it is absolutely well worth it.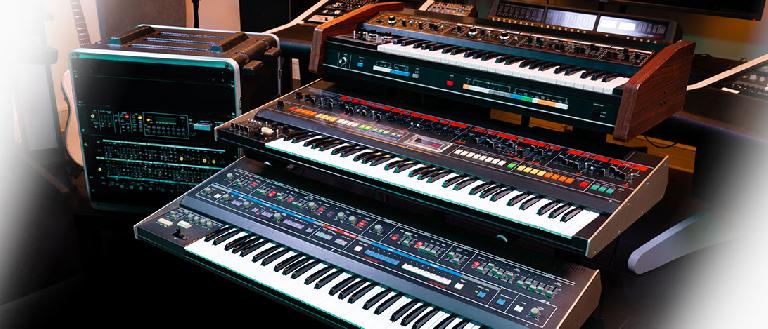 You get 3 activations via iLok, and you can activate to the physical dongle or directly to your computer's hard drive. I must say, I sound like a broken record with this, but having 3 activations to be able to shuffle around as I please is particularly refreshing. You can put one on your desktop, your laptop, and still have one to spare. It's kind of like a Netflix password!
In Practice
The user interface is extremely easy to navigate. The instruments load up inside of the free (and wonderfully stable) UVI Workstation or the 'less free' Falcon. Once inside, you get a beautiful visual aesthetic that is consistent with the original instrument, but each instrument is also consistent with the others in the collection. It's nice to not have to hunt around to find the arpeggiator or FX page when you move from synth to synth.
The JP Legacy instruments are tightly scripted, meaning they really are incredibly stable and don't take up a whole hell of a lot of system resources. This is par for the course for UVI, but I can't help but be amazed at how well they nailed it here. These sounds are rich, powerful, wide, and just feel so big. I don't know how they got it so snappy and clean sounding without taking up more power, but I'm not complaining.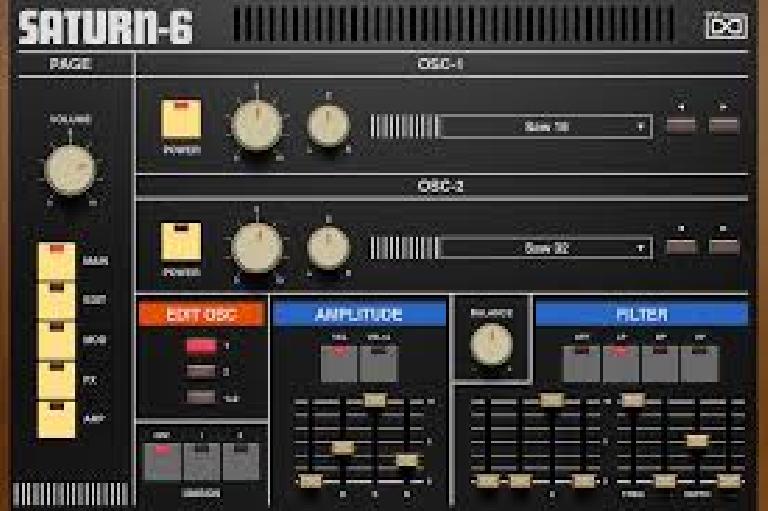 The Sound
I've got a few quick sound clip selections that span the gamut.
Pad:
Lead:
Keys:
Bass:
The one thing I immediately felt when playing with JP Legacy is how big and rich the sounds are. These sounds are harmonically complex, they 'push a lot of air' and you'll feel it when you try it. From classic leads to lush pads, every type of patch you could need is well represented and organized efficiently. There are also 'presets' where you can start from 'square one' for a specific style of sound. For example, choosing a 'pad' preset sets up a slower attack and slightly longer release. You're now able to rotate through the actual sampled wavs from the synth and swap them in a setup already designed for a synth pad. Extend that philosophy for leads, polysynths, you name it - and you've got some really efficient sound design tools at your disposal.
Conclusion
I love, love, love JP Legacy. I think it's a fitting tribute to one of the most iconic synth lines of all time. It's priced well, and contains a deep pedigree of awesomeness. Two very enthusiastic thumbs up.
Price: $199
Pros: Deep pedigree of classic synths, meticulously sampled, well organized, beautiful aesthetic, very light on system resources.
Cons: Some may want to purchase only a single instrument, it's offered as a collection only.
Web: www.uvi.net