Sleep must not be a job perk listed for working at UVI, because it seems this team always has new stuff for us to check out. At a pace that can only be described as 'relentless', UVI has released another library of vintage synths that tone addicts just can't wait to get their hands on. I got to preview it before its official release for a bit, and as usual, UVI didn't disappoint.
What's Packed In
Digital Synsations is a collection of 3 synths (I don't want to call them 'vintage', they are mostly from the 90's but I guess that's vintage now? I'm old!) that are quite unique and in many cases, somewhat 'lost in time'. From the additive synthesis and PCM of the Kawai K5 to the lush and thick transwave tones of the Ensoniq Fizmo, that era was packed with some really innovative keyboards that haven't been brought up much in the 'race for warmth' that is analog modeling.
Thankfully, this collection is fresh, new, and will make a great addition to just about any collection. Much like the Synth Anthology series, what you're getting with Digital Synsations is a sample library with a smorgasbord of patches from a unique set of keyboards, a simple way to call them up and control them, and a very processor-efficient engine to run them on.
The Drawing of the Three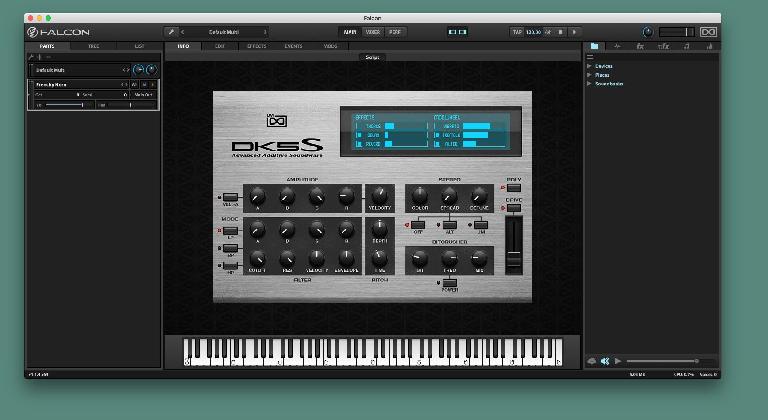 The DK5S draws its inspiration from additive and PCM synthesis. The stacking of these technologies allows for some really huge sounds. You can hear the bass sound I called up quickly is big with a capital 'B' for sure. The patches have a great sense of motion, size, and sonic richness that make them fun to play.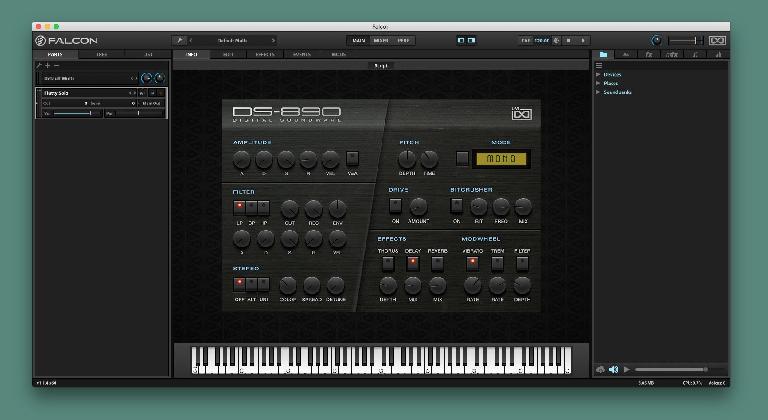 The DS-890 is a recreation of 90's multimode filter synths like the Roland JD800 series. There are a bunch of patches that shine here, particularly the plucked synths. Even the percussive ones have multiple layers and filters on them that give them a sense of complexity that can be hard to find in true analog. I called up a quick funk lead and played with the mod wheel a bit. You can hear tremolo being brought in, but also some rich overtones and harmonics, almost edging on the verge of feedback - very nice!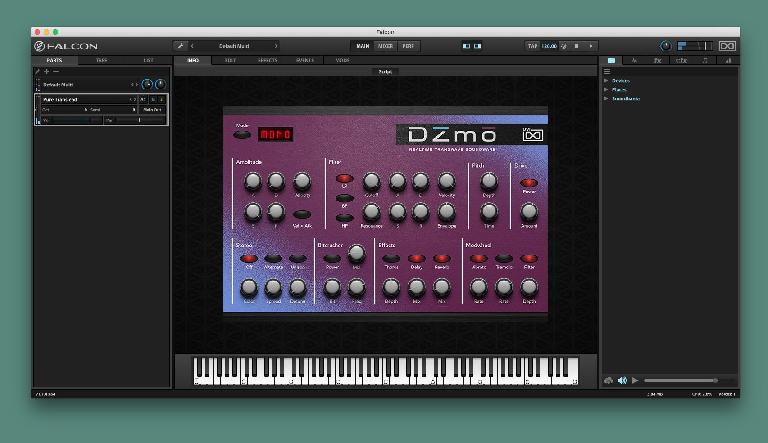 The DZmo uses transwave synthesis a la the Ensoniq Fizmo. There are some really nice sound design / FX patches in this library that are 'out there', but still retain their musicality. I called up a polysynth that is really rich and honestly, even just paired with drums could fill out the chorus of a song. That's how big some of the transwave patches can get - they can almost stand alone!
Conclusion
This library is lovingly sampled, carefully crafted, and incredibly processor and memory efficient. In fact, one of the best features is how easily you can stack up patches in UVI workstation or Falcon and create some truly huge sounds. Control freaks will find that the control options of the original synths have definitely been simplified for integration into the streamlined library, but for those of you that want to have access to three really unique synths at your fingertips, look no further than Digital Synsations. UVI continues to choose fantastic source material for their libraries, and Digital Synsations continues the trend.
Price: 149 € (on sale 99€ through 7 may 2017)
Pros: Incredibly CPU/Memory efficient. Streamlined. Great Sounds. Loads of presets. Simple control scheme
Cons: Control freaks may not love the simplification.