Universal Audio continues to release regular updates to their Apollo ecosystem, and 2017 seems to be off to a significant start! The Apollo Twin MK2 was announced at NAMM and became available shortly thereafter. We got our hands on it right away to see what's new.
New Stuff
The most obvious upgrade that jumps right out at you is the quad core processor. This is a pretty big deal because if the Apollo Twin MK2 is your only UAD device you now have the power to run multiple instances of some of the more powerful plugins like the Fender Twin amp simulator or the API 2500 bus compressor.
The A/D conversion has been upgraded on the MK2, and we've got a great article breaking down our tests on the Apollo 1st generation Vs. the current one in terms of sound quality. The Unison mic preamps are fantastic, and tracking with the preamp simulation plugins in that slot can make a real difference.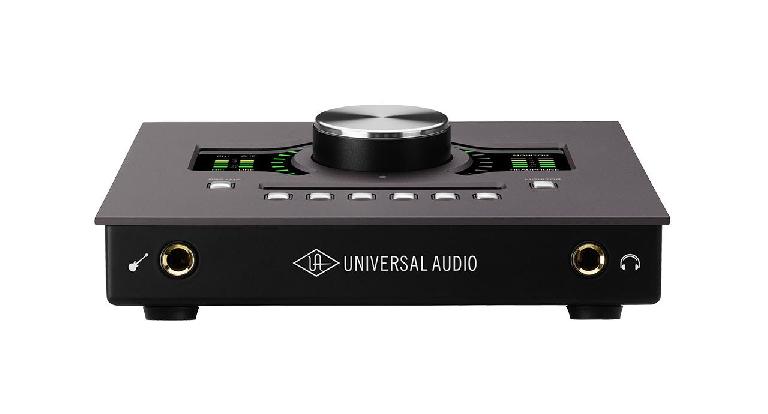 The monitoring system has been given a significant upgrade and rather than a single push of the 'giant knob', the various monitoring features are now spread across several hardware buttons. You've got alternate monitor control, dim, mute, mono summing, and talkback control. The talkback mic is built into the unit just below the master control knob.
Old But Still Great Stuff
If you haven't had an opportunity to explore how the Apollo Twin interacts with the rest of the Apollo ecosystem, you really should. Console 2.0 does a phenomenal job of tying all of your interfaces together and it puts the Twin front and center of your entire studio. You can daisy chain your Apollo Twin via Thunderbolt right into the back of your main Apollo unit. You then can control the volume of your monitor outputs on your larger interface with the giant volume knob of the Twin.
My favorite feature of Console 2.0 is the unified driver system, and once again the Twin reaps a big benefit here. This tiny beast can now effectively double your DSP plugin power simply by the virtue of its existence. When you plug in your Twin, the inputs and outputs get matched together and your DAW sees your two interfaces as one 'larger' one. It's similar to creating an aggregate device in OSX, but much more rock solid and automatic.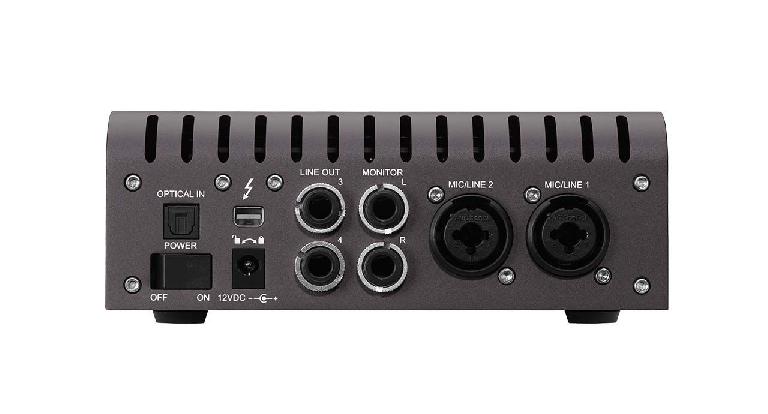 Finally, I find that one of the least mentioned features that deserves a bit of attention is the optical input. Although the Twin features two XLR inputs, you can expand your input stage to an additional eight inputs with an ADAT optical device. If you have a digital mic preamp such as a UA 4-710d you can connect it via lightpipe cable and have 10 inputs instead of 2.
Conclusion
Every time Universal Audio releases a new interface my first reaction is usually "I'm good with what I've got". Then I get my hands on it and see the workflow enhancements and I'm typically blown away. The Twin MK2 is no exception to this. The Apollo Twin MK2 is the perfect centerpiece to your studio. Whether you're just getting into the Apollo ecosystem or looking to expand your chain of devices, the Apollo Twin MK2 is an excellent choice.
Price: $699 / $899 / $1299 for the Solo / Twin / Quad models
Pros: Enhanced monitoring features. Quad core model. A/D conversion upgraded Superior sound. Excellent build quality. Fantastic software.
Cons: The quad model just broke the $1k barrier.
Web: http://www.uaudio.com/audio-interfaces/apollo-twin-mkii.html