As I mentioned in a recent article on transitions, there are many ways of transitioning into different sections of a song, some smooth, some abrupt. Umlaut released a sample pack recently that is intended for transitions and it's known as Tidal. Let's transition into my review, and see how it is.
Transitions In Modern Times
Tidal is the first pack from Umlaut intended specifically for transitions and is made up of some extremely cool synthesized drones and environments that work excellently on their own but also make for great fodder for your own sound design, should you choose to mangle them a bit.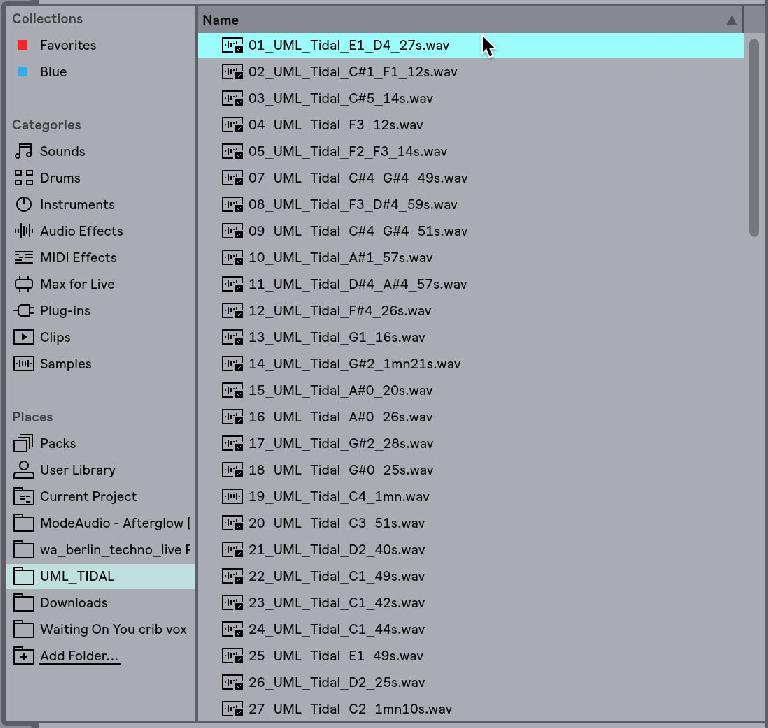 You won't find massive impacts, sweeps or explosions - Tidal takes a more intimate approach that really fits the modern musical climate. And while some of the tones included may seem more simplistic at first, they grow and expand into some very cool environments that are perfect for film, TV and a range of genres in modern music.
Package And Presentation
Deep synth tone growls make up the bulk of Tidal and though the audio files are intended for transitions, they also make for great textures too. Because all of the audio files are labeled with the original key and duration, it's easy to find a good list of candidates for holes within your composition.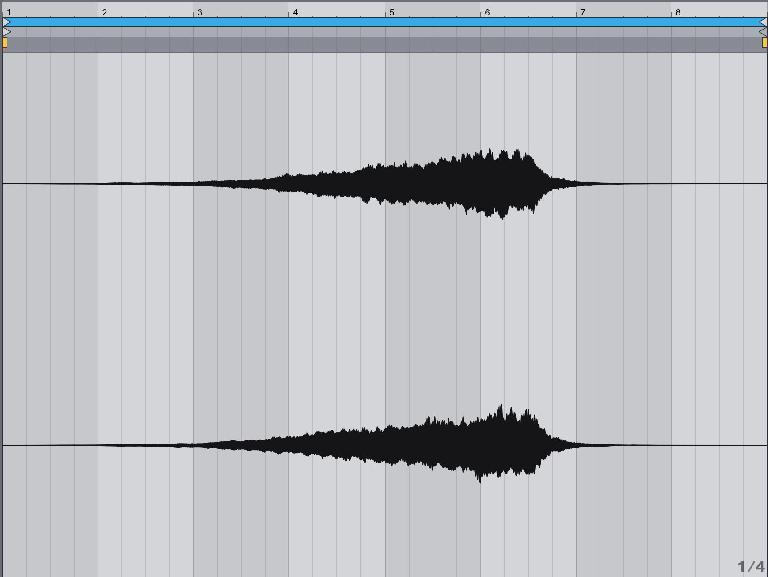 I tried Tidal in a range of songs that I was currently working on in Ableton live, and found an unexpected use for it. Because Tidal is a transition pack made up of synth tones, you can also use the tones and their extreme length (drones up to 2 min in length) as oscillators. And because the tones are so beefy, you can get some serious bounce, growl and hum out of them using gates and filters. Check out this stack of Tidal sounds with some rhythmic gating going on! Epic!


Room To Explore?
The tones supplied in Tidal are also intended to be stacked, and this is where you can really have a lot of fun, while building an extremely powerful wall of sound. It's particularly cool when you hear some of the unfolding textures growling off of each other. And I think because the tones are more somber in design, they also inspire a bit, at least for me, vocally. I found myself wanting to throw some bigger reverb on the vocals and hum along with the dark, metamorphic tones, perhaps acting as a spiritual medium for acts like Dead Can Dance and Massive Attack. There really is a lot of inspiration there.
Conclusion
Tidal is an inexpensive purchase that acts like a pocket knife you never knew you needed. You'll find yourself using it all the time, and you'll never find yourself experiencing any kind of buyer's remorse over the price. Because it's a sample pack made up of only audio, you don't need to worry about funky registrations or subscriptions. Just download it and it's yours forever. The files are powerful for bridging sections of a composition and can act like a bass synth rompler that is only made up of audio files and has no GUI. Great job!
You can download a sample Live project here: DOWNLOAD
Price: $24
Pros: Thick, rich, unfolding tones that fill up a lot of space in a mix and do a great job of creating transitions within many types of compositions. Audio stems can be used like synth oscillators in big bad ways.

Cons: Could use more description in the file names. Wouldn't have minded a little more variety in tone.

Web: https://www.umlautaudio.com/loops/tidal
Learn more about sampling and sound design in the Ask.Audio Academy: https://ask.audio/academy?nleloc=new-releases