This video takes a look at the AI Synthesis AI008 Matrix Mixer. After a quick explanation of matrix mixers and how this one works, I provide a few patch examples. Matrix mixers are uniquely suited to the eurorack environment. They're great for distributing audio or CV signals throughout your system, creating feedback loops, along with more standard mixing scenarios.
Check out Hainbach's Passive Bandpass Filter Trick video here: https://www.youtube.com/watch?v=Zp7DKJaQs9o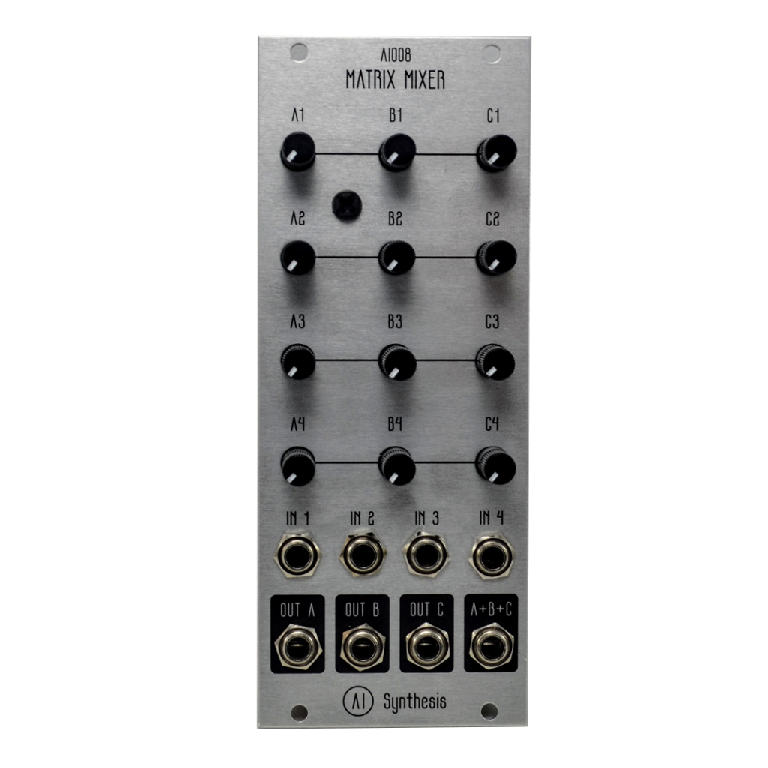 Video Chapters
00:03 - Intro Overview
01:56 - 4-Voice Patch With FX Distribution
07:02 - FEEDBACK!
09:07 - CV Routing
11:10 - Hainbach-Style Bandpassed Effects