The nice guys at NI have recently released the brand new True School expansion pack. Hot on the heels of Maschine 1.7 and the new Maschine Mikro this pack promises to inject new life into your beat and groove production.

What Is It And Who Is It For?
Since the release of Maschine Native Instruments have dished out a number of expansion packs. A few highlights have been '˜Vintage Heat' and '˜Transistor Punch'. Both of these packs have featured grooves, synth sounds and construction kits.
These two packs are aptly named and aim to recreate certain types of vintage analog and digital hardware. Their new pack '˜True School' is more about supplying sounds for a specific genre namely Hip Hop and R'n'B.
Native Instruments say that this expansion pack melds Old School with New School, hence True School?! Whatever style you intend to use it for you can expect to find a really good mixture of different instrument and kit types ready to use with Maschine.
Let's look at what you can expect to find once the pack is installed...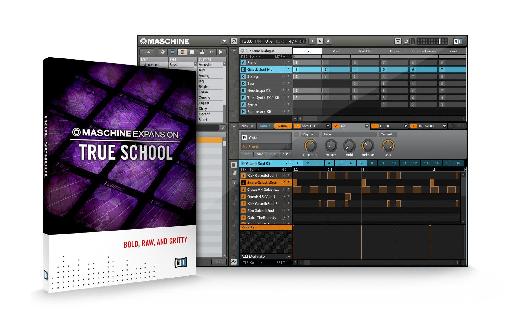 The new '˜True School' Package
What's Included
Once downloaded and un-compressed I was left with a library that added an impressive 1.3GB to my Maschine library. This is made up of 40 full kits, 70 new instruments and sounds and even includes 6 full Maschine projects for you to inspect and pull apart.
Of course these kits and instruments integrate perfectly into Maschine's library and are instantly searchable once installed. I found this to be a pretty substantial installation for a download and was pleasantly surprised at the amount of new raw data it gave me access to.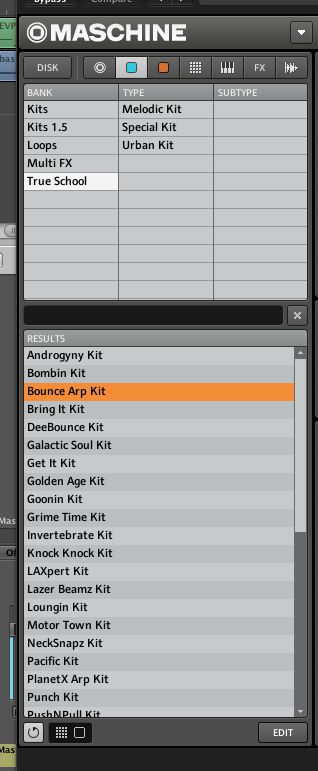 The new sounds in place after installation
How It Performs
True School represents a good mixture of sounds, there is real contrast here. The drum kits contain both organic, acoustic sounds and electronic hits. The same philosophy is extended to the instrument sets with both acoustic brass, pianos and strings going straight up against fully processed samples and synths.
Some of the synths used to create these sounds are apparently '˜rare, hard to find' models including the ARP Quadra. Rhodes Chroma and Moog Model D. The whole thing was recorded through a Trident analog console for that extra edge.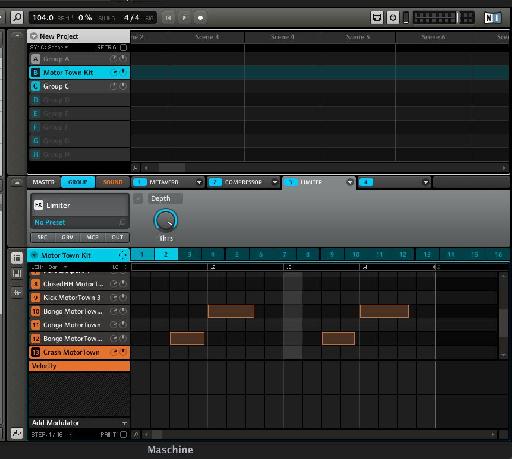 Some sounds are loaded into Maschine
I found that the loops were all very usable regardless of the genre I was working in and the synths were also easily slotted into my projects. Even if you aren't a Hip Hop producer I would strongly recommend this upgrade for any serious Maschine user because let's face it, you can never have too many sounds!
A typical loop using the New School electronic and acoustic sounds: