May 2011 saw the release of a new EZX for Toontrack's EZ Drummer software called Number 1 Hits.
Created by Grammy award-winning producer Niklas Flyckt (Britney Spears, Robyn, Kylie Minogue), Number 1 Hits is based around the classic drum machines of yesteryear with a modern production sound.
What Do You Get?

As with all Toontrack products the bang for the buck is big! Alongside the generous number of samples (which are top-notch!) you get a library of MIDI files suitable to the genre of the samples and a host of useful Mixer presets to get you started.
The samples were made primarily using a collection of vintage drum machines including Roland's TR-808, TR-909, DR-55 and a Linn Drum running into an SSL J series desk.
The thing about this collection is that it focuses on doing one job really well. It's not trying to be all things to all people which is a good thing. Sure, it's not as expansive as the Electronic EZX but the sounds it does offer are quality goods!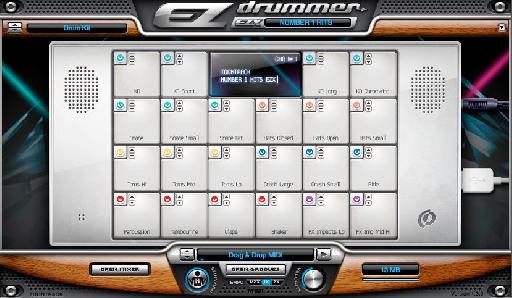 As usual the interface is instantly intuitive and if you're a regular EZ Drummer user you should be up-and-running in about a second!'