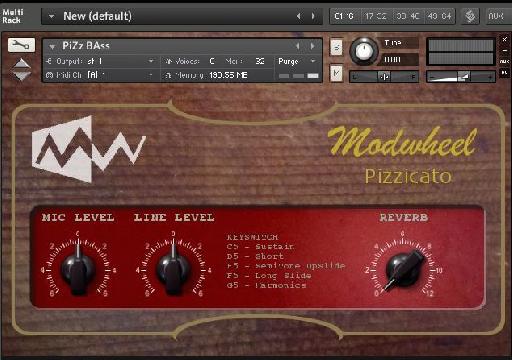 O Lowdown é uma coleção verdadeiramente eclética de sons incríveis todas feitas em um 100-year-old baixo ereto antigo. O conceito original do instrumento foi a desafinar o baixo e gravar alguns drones baixos, mas os rapazes na Modwheel foram tão inspirado pelos sons que eles estavam recebendo que eles decidiram ir apenas sobre cada som selvagem e registro possível que você poderia pensar de fazer usando um baixo ereto. O resultado é um instrumento verdadeiramente original preenchido com almofadas, drones, loops, sons de percussão e um extremamente autêntico instrumento contrabaixo.
The Sounds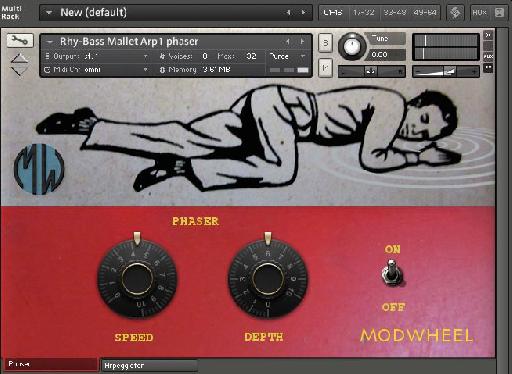 Em primeiro lugar, eu experimentei com o contra-baixo padrão. Há keyswitches para ambos os instrumentos de arco e pizzicato que lhe dão muito poucas articulações. Não há instrumento combinado, no entanto, assim que você tem que fazer sua escolha de pizz vs. curvando-se desde o início. O baixo soou maravilhosamente autêntico, eo instrumento pizzicato era particularmente realista. O instrumento de arco era bom, mas requer a roda mod para ajuste dinâmico, algo que eu não era um grande fã de.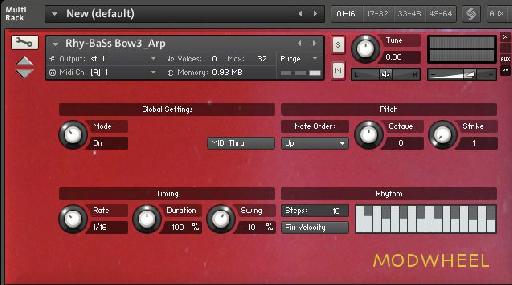 Depois de brincar um pouco com os sons graves tradicionais, mudei-me para experimentar os sons mais incomuns e sua aqui onde O Lowdown verdadeiramente distingue-se de outros instrumentos virtuais de baixo. Os sons que você pode obter a partir do intervalo Lowdown de lindamente estranho incrivelmente bizarro. Eu encontrei-me tentando imaginar como diabos eles tem alguns destes ruídos de um baixo. Foi-me dito que eles usavam arcos, marretas, pauzinhos, escovas, mãos, pés e apenas sobre cada objeto concebível que você pode pensar.
Há alguns sons que se sentem verdadeiramente orgânico e simplesmente envolvem elementos rítmicos ou tocando, e há algumas almofadas incrivelmente desafinadas e exuberantes que foram um prazer de usar. Alguns sons foram efectuadas, outros arpeggiated e harmônicos estão freqüentemente disponíveis para se misturar com o som escolhido.
Eu encontrei O Lowdown para ser uma grande ferramenta tanto como instrumento e como um elemento de design de som. Há ainda jogos de bateria criados a partir de sons graves para despertar sua inspiração. Se o som pode ser feita em um baixo, eu posso praticamente garantir-lhe a sua em O Lowdown.
Conclusão
Eu tive que me afastar de bicicleta através de todos os presets de The Lowdown, a fim de escrever esse comentário. Som depois de som, cada um é diferente do que o outro. Foi um maravilhosamente fresco assumir o baixo e em seu baixo preço introdutório esta é uma espécie de um acéfalo. Eu gostaria que fosse um Kontakt envolto instrumentyou tem que carregá-lo através do navegador de arquivos e para nós pessoas preguiçosas Aquele é um passo extra, mas isso não afeta o som ou a usabilidade desta bela colecção de sons.
Preço: $ 79 ($ 49 tempo limitado preço introdutório)
Prós: sons de grande qualidade, fácil de usar, um instrumento maravilhosamente criativo e versátil, preço muito baixo.
Contras: instrumento Unwrapped Contato requer a versão completa de Contato para executar