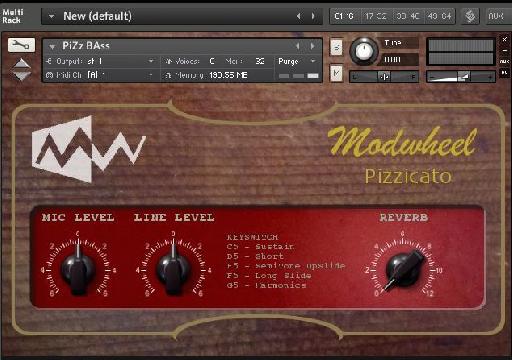 Il Lowdown è una collezione davvero eclettica di suoni incredibili tutte effettuate su un 100-anno-vecchio antico contrabbasso. Il concetto originale dello strumento è stato quello di detune basso e registrare alcuni droni bassi, ma i ragazzi a ModWheel erano così ispirati dai suoni che stavano ottenendo che hanno deciso di andare quasi ogni suono possibile selvaggio e record che si potrebbe pensare di fare con un contrabbasso. Il risultato è uno strumento davvero unico pieno di pastiglie, droni, loop, suoni percussivi ed estremamente autentico strumento contrabbasso.
The Sounds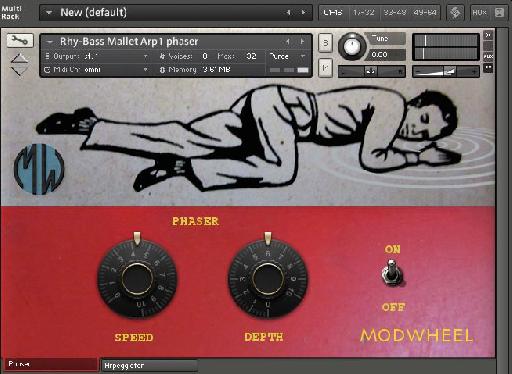 In primo luogo, ho sperimentato con il contrabbasso standard. Ci sono interruttori a chiave per entrambi gli strumenti arco e pizzicato che vi danno un bel paio di articolazioni. Non vi è alcuno strumento combinato, comunque, in modo da avere per fare la vostra scelta di pizz contro inchinandosi fin dall'inizio. Il basso suonava meravigliosamente autentica, e lo strumento pizzicati era particolarmente realistico. Lo strumento arco era bello, ma richiede la ruota mod per la regolazione dinamica, qualcosa che non è stato un grande fan di.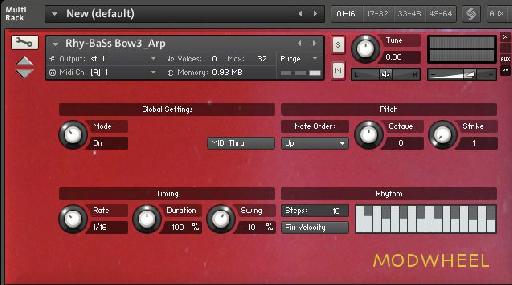 Dopo dilettarsi un po 'con i tradizionali suoni bassi, sono passato a provare i suoni più insolite e la sua qui dove il Lowdown si pone veramente oltre ad altri strumenti virtuali bassi. I suoni si possono ottenere dalla gamma Lowdown da ben strano incredibilmente bizzarro. Mi sono trovato cercando di immaginare come diavolo hanno ottenuto alcuni di questi rumori da un basso. Mi è stato detto che hanno usato archi, mazze, bacchette, spazzole, mani, piedi e quasi ogni oggetto immaginabile si può pensare.
Ci sono alcuni suoni che si sentono veramente organico e semplicemente coinvolgono elementi ritmici o toccando, e ci sono alcuni rilievi incredibilmente fuori tono e lussureggiante che erano un piacere da usare. Alcuni suoni sono stati effettuati, altri arpeggiate e armoniche sono spesso disponibili per fondersi con il suono prescelto.
Ho trovato The Lowdown di essere un grande strumento sia come strumento che come un elemento di design del suono. Ci sono anche set di batteria creati da suoni di basso per accendere la vostra ispirazione. Se il suono può essere fatta su un basso, posso praticamente ti propria garanzia in The Lowdown.
Conclusione
Ho dovuto staccarmi da bicicletta attraverso tutti i preset di The Lowdown per scrivere questa recensione. Suono dopo suono, ognuno è diverso da quello successivo. E 'stata una meravigliosa riflessione diversa al basso e al loro basso prezzo di lancio questo è una specie di no-brainer. Io desidero che era un Kontakt avvolto instrumentyou deve caricare attraverso il browser di file e per noi gente pigri i thats un passo in più, ma che non interessa il suono o l'usabilità di questa bella collezione di suoni.
Prezzo: $ 79 ($ 49 tempo limitato prezzo di lancio)
Pro: suoni di grande qualità, facile da usare, uno strumento meravigliosamente creativo e versatile, prezzo molto basso.
Contro: strumento Unwrapped Kontakt richiede la versione completa di Kontakt a correre