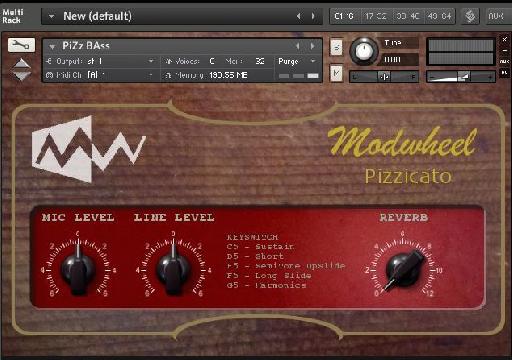 Le Lowdown est une collection véritablement éclectique de sons étonnants toutes faites sur un 100-year-old contrebasse antique. Le concept original de l'instrument était de désaccorder la basse et enregistrer quelques drones faibles, mais les gars à Modwheel ont été tellement inspiré par les sons qu'ils recevaient qu'ils ont décidé d'aller sauvages et enregistrer à peu près tous son possible, vous pourriez penser à faire en utilisant une contrebasse. Le résultat est un instrument unique rempli avec des tampons, des drones, des boucles, des sons percussifs et un instrument de contrebasse très authentique.
Les Bruits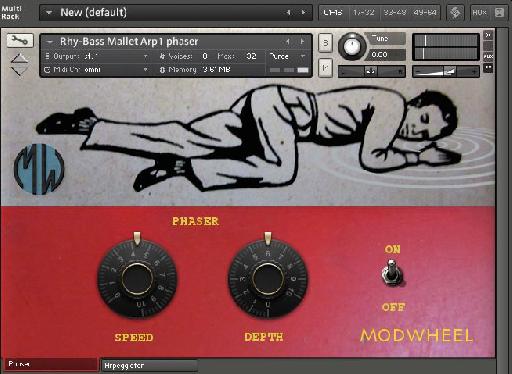 Premièrement, je expérimenté avec la contrebasse standard. Il ya deux interrupteurs à clé pour les instruments arco et pizzicato qui vous donnent assez peu articulations. Il n'y a pas instrument combiné, cependant, si vous avez à faire votre choix de pizz vs saluant depuis le début. La basse sonnait merveilleusement authentique, et l'instrument en pizzicato était particulièrement réaliste. L'instrument arco était agréable, mais nécessite la molette de modulation pour le réglage dynamique, quelque chose que je n'a pas été un grand fan de.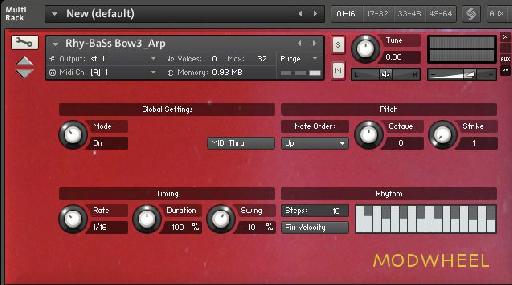 Après barboter un peu avec les sons de basses traditionnelles, je suis passé à échantillonner les sons les plus insolites et son ici où La vérité se distingue vraiment des autres instruments virtuels de basse. Les sons, vous pourrez obtenir de la gamme Lowdown de magnifiquement bizarre incroyablement bizarre. Je me suis retrouvé en essayant d'imaginer comment diable ils ont obtenu certains de ces bruits provenant d'une basse. On m'a dit qu'ils utilisaient des arcs, des maillets, des baguettes, des brosses, des mains, des pieds et à peu près tous les objets imaginables que vous pouvez penser.
Il ya des sons qui se sentent vraiment organique et simplement impliquent éléments rythmiques ou à tarauder, et il ya des pads étonnamment désaccordées et luxuriantes qui étaient un plaisir à utiliser. Certains sons ont été effectuées, d'autres arpégés et les harmoniques sont souvent disponibles pour se fondre dans le son choisi.
Je trouvais The Lowdown être un excellent outil à la fois comme un instrument et comme un élément de design sonore. Il ya même des kits de batterie créés à partir de sons de basse pour stimuler votre inspiration. Si le son peut être faite sur une basse, je peux très bien vous sa garantie dans les Lowdown.
Conclusion
Je devais me détacher de vélo à travers tous les presets de The Lowdown afin d'écrire cette critique. Son après son, chacun est différent de l'autre. Ce fut une merveille fraîche sur la basse et à leur faible prix de lancement celui-ci est une sorte de no-brainer. Je ne voudrais qu'il était un Kontakt enveloppé instrumentyou avoir à le charger via le navigateur de fichier et pour nous, les gens paresseux des thats une étape supplémentaire, mais cela ne affecter le son ou la convivialité de cette belle collection de sons.
Prix: $ 79 ($ 49 temps limité prix de lancement)
Plus: Grands sons de qualité, facile à utiliser, un instrument merveilleusement créatif et polyvalent, très bas prix.
Moins: instrument Unwrapped Kontakt nécessite la version complète de Kontakt à courir