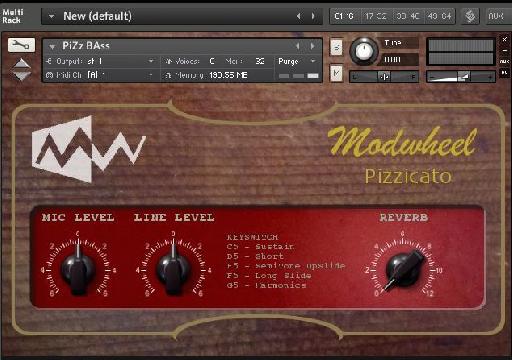 The Lowdown is a truly eclectic collection of amazing sounds all made on a 100-year-old antique upright bass. The original concept for the instrument was to detune the bass and record some low drones but the lads at Modwheel were so inspired by the sounds they were getting that they decided to go wild and record just about every possible sound you could think to make using an upright bass. The result is a truly unique instrument filled with pads, drones, loops, percussive sounds and an extremely authentic upright bass instrument.
The Sounds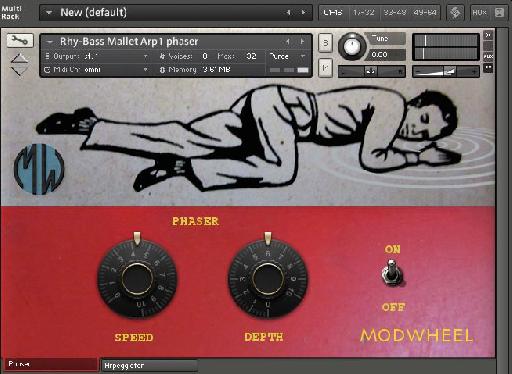 First, I experimented with the standard upright bass. There are keyswitches for both the arco and pizzicato instruments which give you quite a few articulations. There is no combined instrument, however, so you have to make your choice of pizz vs. bowing from the start. The bass sounded wonderfully authentic, and the pizzicato instrument was particularly realistic. The arco instrument was nice, but requires the mod wheel for dynamic adjustment, something I wasn't a huge fan of.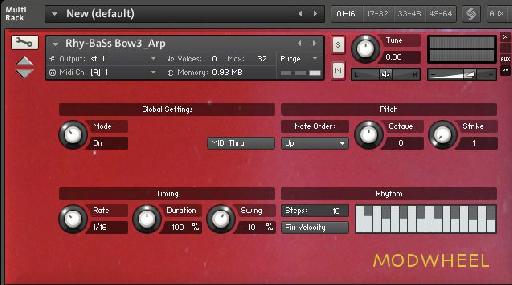 After dabbling a bit with the traditional bass sounds, I moved on to sample the more unusual sounds and it's here where The Lowdown truly sets itself apart from other bass virtual instruments. The sounds you can get from The Lowdown range from beautifully odd to amazingly bizarre. I found myself trying to imagine how the heck they got some of these noises from a bass. I was told they used bows, mallets, chopsticks, brushes, hands, feet and just about every conceivable object you can think of.
There are some sounds that feel truly '