When you are asked to review a product, sometimes you have assumptions – for example; this is a collection of presets (QUANTUM) for Massive; and the bulk of the presets out there being reviewed are in the EDM, Dubstep and Dance varieties. There are not many collections (using Massive) being released, for just composers or niche genres out there. This is one of them though. These are not the kinds of sounds you load and forget, they rely on you motivating emotion from them and when you do, you get very surprised. These are not the click through a preset until you find the ready-made sound you want kind; if that's what you want then you do not want these. You want these if you enjoy crafting a sound, making it flow where you want it to go.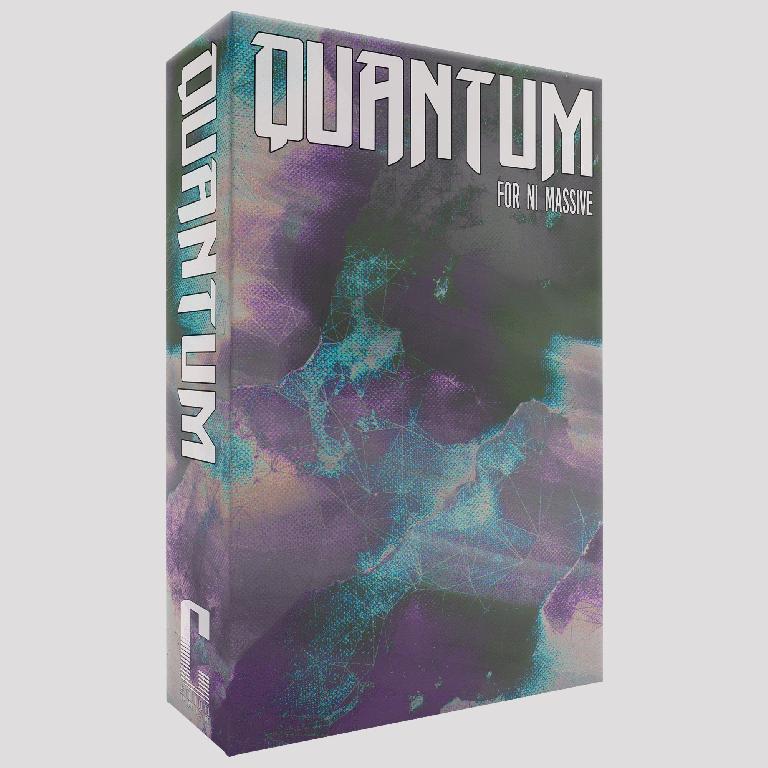 What makes QUANTUM worth the money?
So, if you're still with me, here is what you get: 50 Patches in various categories, for $15. The bulk of these patches provide macros for re-designing the sound. Turning any of these will change the sound slightly or immensely, but the magic happens when you start automating three or more of these macros. You get such a shift/change in tone/presence as well as even completely new sounds from the same patch you loaded just minutes ago. Just about every sound is also well organized via the tagging allowed in Massive's Library.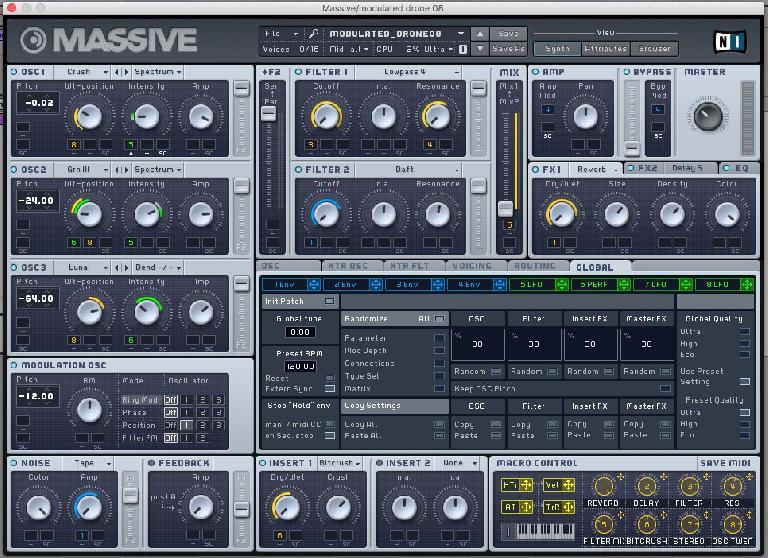 Similar Sounds?
If I had to compare the sounds and their possibilities to artists I'd use names like: Boards of Canada, Survive, Ben Frost, even Bel Canto (Shimmering Warm and Bright) and so forth. Namedropping does little in the end but to describe some of what these patches are capable of. The end result is up to you. For example, Survive used synths that have been used in dozens of genres, so it is basically up to the composer/sound designer what they want to do with these patches. They will not instantly make you sound like one of the artists mentioned.
Inspiration
I have a Prophet 12 (it's actually my GF's but I play it when she's not looking) and have been able to recreate some of the same sounds on it. What is fun about this is that I can use the Massive version in the studio and play the same sounds live on the P12. It may not seem that big a deal to most of you but sometimes having the option to use the sounds you love, live without a computer hooked up can be a good thing.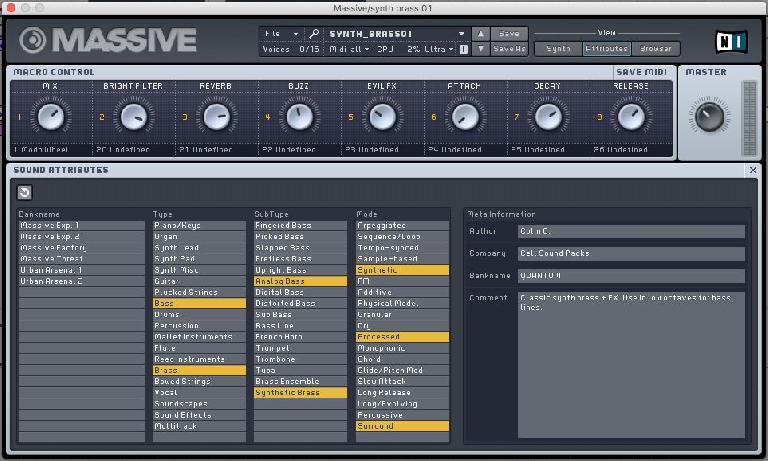 Exploring!
Try automating the Bright Clip, LP Filter and Reverb/Delay on Pad_05 and see what you get, or mess with the macros on Tension Sequence 05 to turn the drone into an absolutely "massive" menacing bassline. Now you might be thinking that most of these sounds can only be used in the low to mid register. That is not entirely true. Some of these patches are bright and beautiful at the higher end. Some do far better in the low end, then again it is up to you how you want to use them and any post-fx you add to them.
If you really want to get the most out of these patches, I would recommend that you map the macros to your MIDI controller and have at it.
Audio examples
No FX outside of those provided by the included Massive Macros/FX were used.
All in all, this is an inspiring pack of unique sounds that I would recommend to Film/TV Composers out there.
Price: $15
Pros: Usability. Unique sound. Fx Macros built into patches. Made for tinkering with.
Cons: Limited number of patches. Not typically useable for all genres. Requires automation to get the most out of the sounds.