The Audio Hunt is a site that allows people to both access and offer access to pieces of audio production hardware. Let's say you want to run your drum tracks through a 670 Fairchild tube compressor, but don't have the $20k–50k to buy one, The Audio Hunt gives you access to one at Oscilloscope Labs in New York for $25 a channel. Not only that, but the 670 in question was more than likely used to process a few of the Beastie Boys' tracks as that studio was their private HQ for about 10 years. That by itself is worth two thumbs up, but The Audio Hunt doesn't stop there!
What does The Audio Hunt have to Offer?
"TheAudioHunt.com™ is an online marketplace that gives musicians, engineers, producers and everyone in-between access to the greatest audio gear and services on the planet. Think of it as the Airbnb for making records."
And there is quite a bit to choose from. The site has over $4 million in gear listed and ready to be used!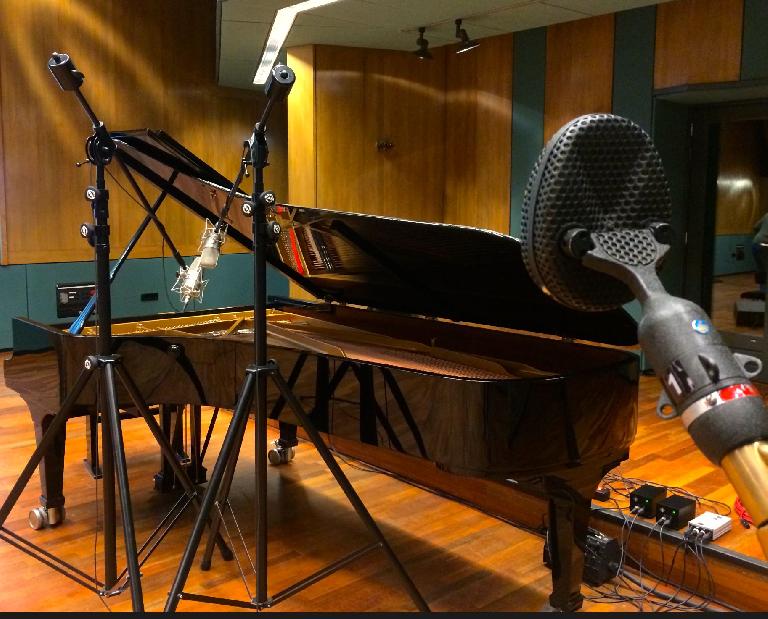 Here are some examples of what is listed on the site.
Brands
Neve
SSL
EMT
Lexicon
Fender
Marshall
Roland
Korg
Categories
EQs
Compressors
Mixing Consoles
Synthesizers
Effects Units
Re Amping
Channel Strip
Drum Machines
Classics
Urei 1176
Teletronix LA2A
Neve EQ
API 550
SSL Console
Studer Tape
Bricasti M7
EMT 140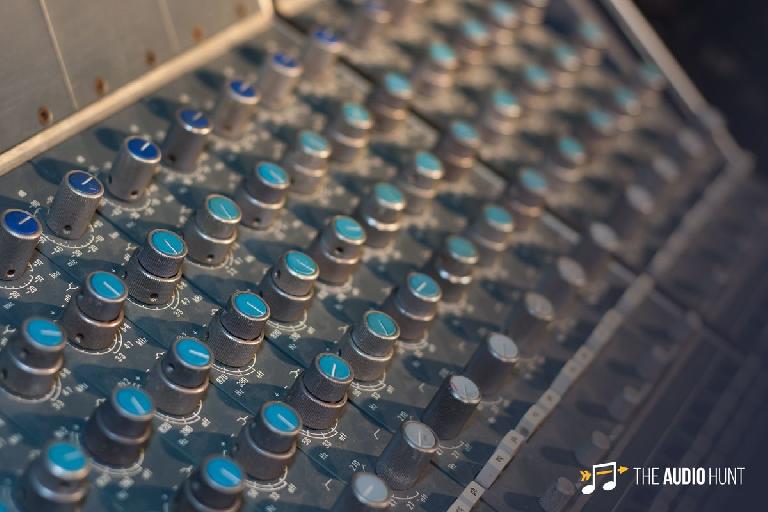 What about the Money?
TAH safeguards any transactions by taking 50% payment up-front and 50% on delivery of the final product. Each transaction attracts a 12% fee which covers upkeep of the site and credit card processing fees.
Even with that 12% fee I think that, of the prices I saw, the rates seemed reasonable.
My Review
I got a chance to try out TAH as person looking for services. I didn't have free reign over all the site has to offer, but I was given access to mixing and mastering services. I was set up to have these two processes taken care of for me by two separate entities.
I had a song of mine mixed by KOG and then, that mix, mastered by Matthew Gray Mastering. I had released the track about a year ago. The original was mixed and mastered by me, so I figured it would give a good baseline for comparison as to the quality of the services. I also handled all the correspondence directly through TAH to gauge the experience from a user's perspective.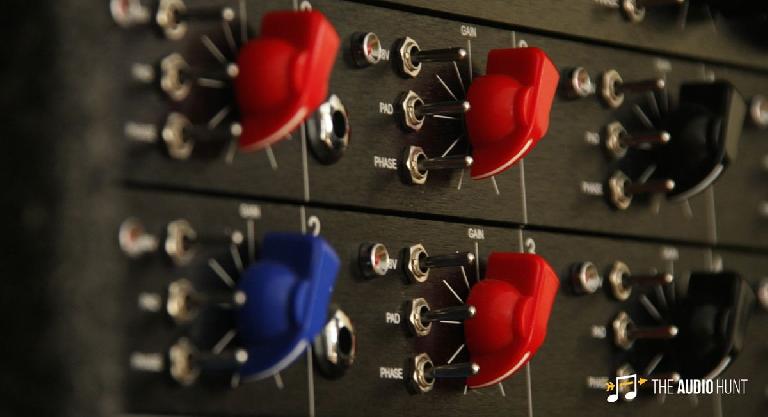 First Contact
Using the site's mail area is best.
All correspondence at TAH gets copied to your personal email, in my case Gmail. At first, after my initial email to KOG, I just naturally started to reply and communicate through my Gmail itself without returning to The Audio Hunt. This worked well for regular text based emails, but when it was time to send audio files I ran into a hiccup.
When I attached the files to the email inside my Gmail or linked to a file hosting site, the email servers at TAH seemed to revoke access for the receiving party. KOG told me that they couldn't access the attached files or use the download links. TAH prefers you use a third-party service to transfer files. We've been told this is while they are working on their own transfer system. The Dropbox mechanism is in their mail center and it's what I used.
Editor's Note: The Audio Hunt explicitly ask users NOT to include files when replying via email because it is not meant to work that way. In this case the reviewer missed that info from the How-To section of the AudioHunt site.
Another issue with using Gmail instead of their service was the formatting of the emails. Sometimes the sentences were jumbled and difficult to read and understand. Though, again, the site's email didn't have this problem.
Mixing: KOG
My experience with KOG was pleasant. After we sorted out sending files, everything went quickly and smoothly enough. They had a few questions about what I was after in terms of the mix. They also asked if I would send some reference tracks, which is always a good sign.
Once they heard my version and the reference tracks they filled me in on some ideas and told me which stems to send.
Once the mix was done they sent two versions. One, the mix itself with headroom for the mastering engineer and a version with a limiter so I could get a good listen to the mix itself.
Another thing, that I liked, was they told me how they processed the stems.
Vocal - Neve 1084 Clone + 1176 Clone
Bassline - Buzz REQ + Buzz DBC-M (Diode Bride style compression)
Kick - Speck ASC EQ + API 7600 (EQ/Comp)
Snare - Laz 1084 EQ (Neve clone) + API 2500
Cymbals/Hats - Buzz Tonic EQ + Tonelux TX5C
Brass - Kush Electra + Manley ELOP
Reggae Keys - Helios Type 69 Clone + Smart C1
Guitar - Neumann W492
Flute - Manley Massive Passive + Manley Vari Mu
FX Stack - Hendyamps Michelangelo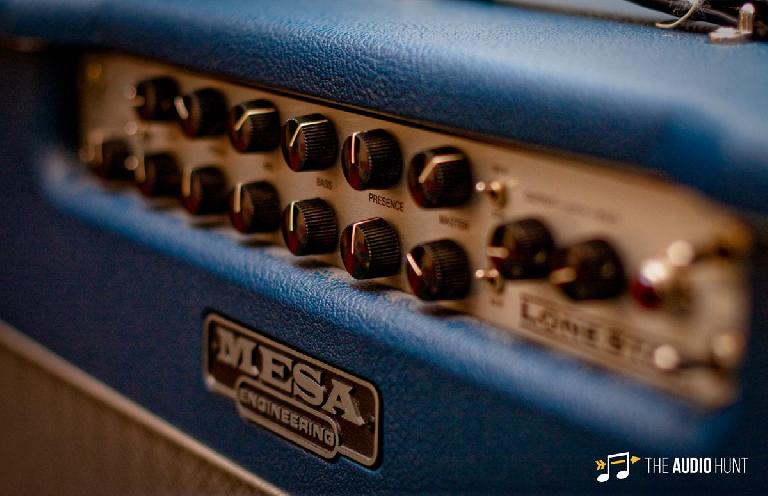 Overall, I would say the mix is clearer and a bit tighter than mine. There is a definite cut back on the overall reverb from the original mix. I think that was the right call, but maybe a bit too much was taken away.
I found my drums to be a bit punchier, my snare in particular. I would be happy using their version over mine if this track were to get re-released.
Here you can listen and compare for yourselves.
My original mix and master from a year ago
Their mix with a slight limiter
Their mix without a limiter
Mastering: Matthew Gray
URL: https://www.theaudiohunt.com/profile/matthew-gray-mastering
Again, a very professional experience. Great questions ahead of time to better understand what I was looking for and what I planned to do with the track once it was done. For anyone that has done mastering, that second part is particularly important as a CD needs a different master than iTunes, for example.
I asked Mr. Gray about his process in regards to my track.
"My main objective was to make the mix hit harder, while preserving the dynamics and overall feel of the song. The right choice of converters, compression, EQ and dynamic processing helped in bringing the levels up without destroying everything I loved about the mix. I managed to get the drums to hit harder and get the bass bigger but more defined with a final presentation that would sound great on radio, down [at] the club or on iTunes."
He also mentioned that the sibilance was a much for his taste. So, he made two versions of the master. Once with and one without De-essing.
Here you can listen for yourselves.
My original mix and master from a year ago
Matthew Gray master v.1
Matthew Gray master v.2 with De-essing
Conclusion
I am personally very happy with my overall experience on The Audio Hunt. Both of the services I received were handled professionally and the end product was satisfactory.
It would be good to keep in mind, as with any site with many service from many groups or individuals, each experience will be different.
While TAH has a few certified members, marked by the "Certified Pro User" badge, I think in order for the site to be all that It can be it is going to need an active community of members leaving honest reviews for any and all services that they use. Fortunately, The Audio Hunt have this covered and ask ask everyone to leave a review at the end of each transaction, and leave the transaction open for 7 days in order for this to occur.
I personally might be returning to The Audio Hunt soon to get some of that Fairchild 670 love!!
Great idea. Great site. Great start to something that should have been done years ago!
PROS: Access to expensive gear and professionals from around the world.
CONS: In some cases, very little to base decisions on. Email attachments and formatting when using regular email for correspondence.
PRICE: Varies.