The Sundog Scale Studio by developer Hauke Menges is a new software tool that helps producers get rid of dreaded writer's block. Designed with EDM producers in mind, Sundog Scale Studio intends to take the frustration out of coming up with effective chord progressions, melodies, bass lines, arp patterns, and allows you to work within a scale to create layered loops with its well-designed interface.
Some argue that producers become more immune to learning the basics of music theory with tools like this entering the audio tech market. I do believe it's important to understand music theory as a composer or producer of any genre. In fact, it's one of the requirements for success in the music business today with so many talented music makers entering the scene. It's important to know how to speak the language when working with other musicians and producers.
With that said, I think Sundog Scale Studio is a very innovative product for musical brainstorming and music theory learning regardless of level. Consider this tool a sketchpad. For example, test a melody you have recorded with different chord progressions and chord voicings on the fly. Producers starting out will find this a fantastic learning tool that will increase workflow. Seasoned producers may benefit from the sketchpad nature of this tool and come up with parts that they might not have come up with elsewhere. This aspect of musical chance does make Sundog Scale Studio appealing.
Setting up Sundog Scale Studio with Your DAW
The first task after installation is setting up Sundog Scale Studio with your DAW. Sundog is launched separately from Ableton in this case. In my example, I used an Ableton Template that Hauke generously provided me to make sure all the settings were correct and I could jump in and experiment. There are guides for setting up Sundog Scale Studio in your DAW on the developer's website since all DAWs deal with MIDI setup a bit differently. The IAC Driver in Mac OS or another internal MIDI routing software in Windows should be the only MIDI input enabled in your DAW. Otherwise, it will not work. You can still use your external MIDI keyboard, however, to control sounds in the Scale Studio interface. This is set in the Sundog preferences. I wasn't accustomed to handling a software program in this way since I'm more accustomed with plug and play instruments, effects and samplers. Exploring the capabilities of internal MIDI routing was a great learning experience for me.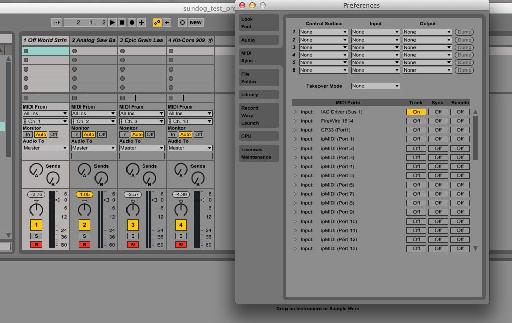 Figure 1 '" Configuring Instruments and MIDI in Ableton Live.
In the Ableton Screenshot, you will see that the only MIDI input enabled in the preferences is the IAC internal MIDI driver and in each track, the different channels 1, 2, 3, 10 labeled respectively in the I/O section. All the tracks must be armed or in record mode in order to hear the different sounds independently as you select the channels in Sundog Studio. In this example, there is a pad sound for chords, a bass, a lead and a drum kit for basic beat making. One suggestion I would make before launching Sundog would be to choose a palette of sounds you like to work with in your current production. Maybe do a little sound sculpting in preparation so when you are sequencing in Sundog, you can concentrate on sequencing efficiently.
The Interface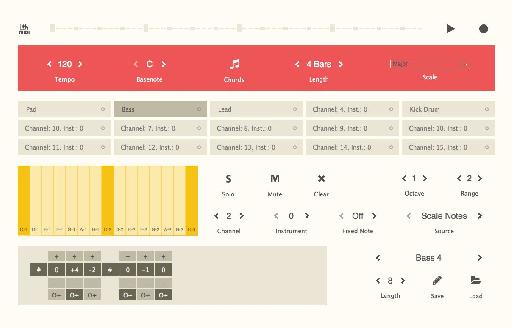 Figure 2 '" The Main Sundog Scale Studio Interface.
Once all the sounds are set up, it's time to start playing around the Sundog Scale Studio interface. Let's look at a few key features. The top red bar is where you set your tempo, basenote, loop length (1'"8 bars) and select a scale you would like to work in. Select '˜Chords' to access the chord selection and programming window. Up to 15 individual instruments are available for the loop. I would use a bunch of channels for different drum sounds. The yellow box is for playing sounds and is switchable between playing individual scale notes, chord notes or full chords, a very handy feature depending on which instrument you are working with. The bottom box is used for creating rhythms for all parts (if they are not sustained chords) over sixteen steps. There is a pitch shifting option by step built-in also. There are some programmed rhythm patterns, included arpeggiations, selectable on the bottom right of the screen. The play and record buttons are in the top right next to the timeline.
Playing with Chord Progressions and Scale Types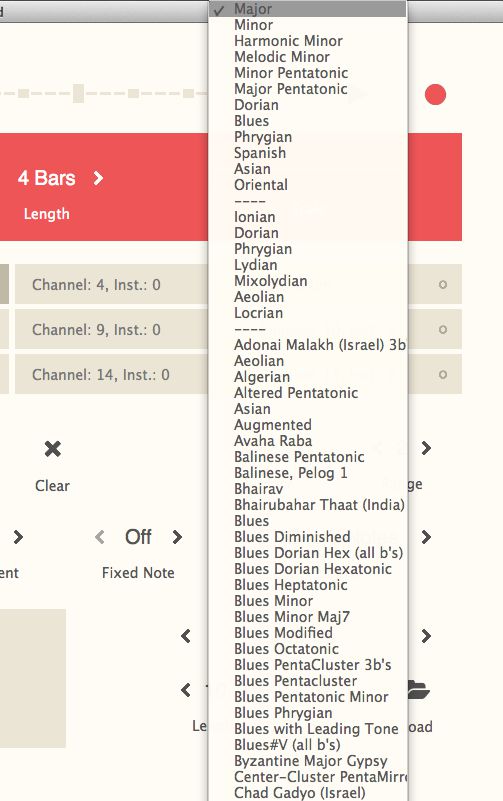 Figure 3 '" Selecting Scales in Sundog '" Up to 300 in the Full Version!
The most common scales are included in the first dozen listed, followed by modes and then a huge list of less common scales from musical cultures all around the world. There are more than 300 in all! Even though most users will focus on major and minor, the fact that you can access all these tonalities so easily is wonderful. That reminds me, I should finally use my Balinese Gamelan library with a little help from the Balinese Pentatonic or Pelog 1 Scale setting.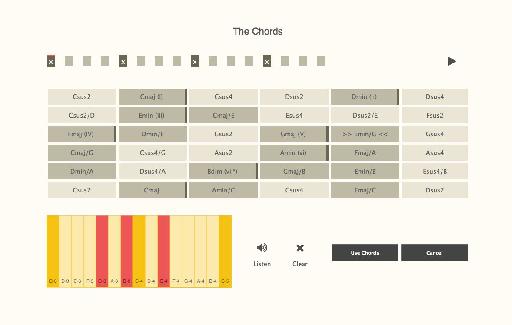 Figure 4 '" Chord Progression Selection Window and Timeline.
The Chords page is one of my favorite aspects of Sundog Scale Studio. The most common chords and their inversions are darkened with the root position chords labeled with Roman numerals. The less common chords, which included mostly Sus chords in the screenshot displayed, are lightly colored but still just as useful for creating tension and flow between the right series of chords in a progression. It's easy to program the chords along the sixteen steps, swapping choices in and out. When you have something you like, hit the '˜use Chords' button and record the MIDI in the main window.
Export MIDI to your DAW
One of the great features of Sundog is the ability to export one or more MIDI files for direct use in your session. This is where this writing tool really shines. You have the ability to work with Sundog for as long as you need to generate some useable parts for your track and then focus on arranging, editing and mixing back in your host DAW. A bit of inspiration from Sundog Scale Studio may be all you need to get the ball rolling during those stuck moments.
I'd love to hear your thoughts about this unique music composition aid. If you decide to try the demo or purchase it, please share your thoughts below. Take pride in knowing you are supporting the efforts of an independent audio software developer who is diligently working to make our writing process a bit easier.
Price: $39 USD

Pros: Easy to use composition tool; great interface; MIDI export, affordable
Cons: A little challenging to set-up; more programming detail beyond 16 steps would be great
Web: http://feelyoursound.com/sundog/

NOTE: Since this review was written, Sundog Scale Studio version 1.2.0 has been released and it now has better chord progression support.