Sugar Bytes has been a company that has interested me over the last few years. Their WOW filter plugin has an amazing sound, and the included LFO and Envelopes really add to its character. Effectrix is just an awesome plug-in for out of the ordinary effects using its sequencer based routing. You can really build up some crazy sequencers with its reverse, scratch, and stutter effects.
When I heard about their monophonic synth, Cyclops, I knew I needed to get my hands on it. There have been hints that it's targeted towards the dubstep community, so being a huge dubstep fan I had to check it out. After tinkering with it for a bit, I have to say that it does provide some amazing dubstep style synth sounds, but it also provides a caliber of other sounds such as synth sequences, modulated pads, and unusual sound effects from its modulation parameters. In this review I will give you an idea of what this synth is capable of.

The Modulation Clock
On the first launch of Cyclops it does look a bit daunting. There are quite a few windows, knobs and displays, but once you get your head around the navigation of the plug-in you can really get into creating your own unique Cyclops sounds.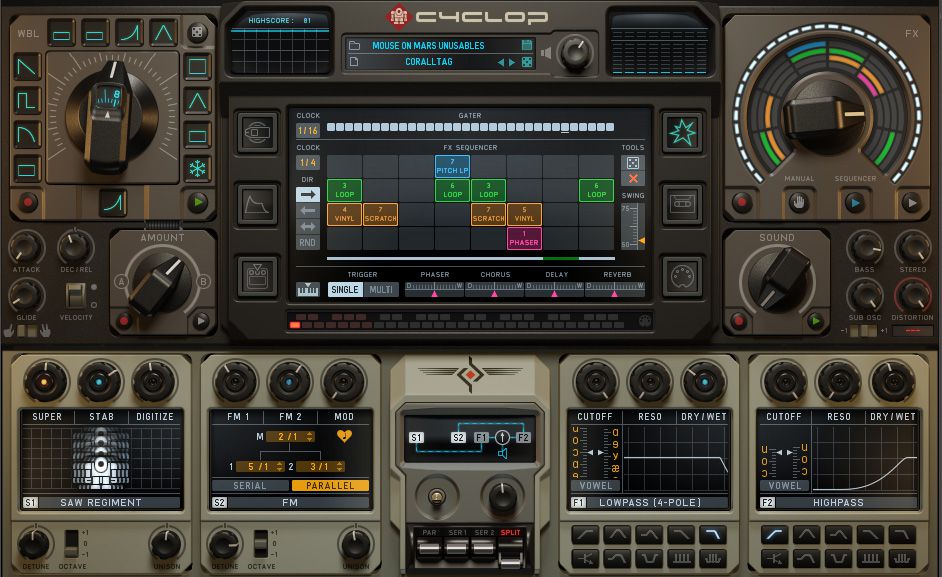 On the top left is probably the reason why all the dubsteppers are interested in Cyclops. This knob cycles through the different LFO rates. On top of that you can choose different waveforms around the perimeter of the Rate knob. It looks almost like a clock, but with waveforms instead of numbers. You can really get some interesting LFO results with this modulation section. There is a record button that allows you to record in your movements and create a modulation pattern that is applied to the sound. This programmed pattern can be played back over the synth sound while you key in notes. This is a very powerful feature. I like how much of the LFO modulation you can customize. These record features are all around the plugin interface.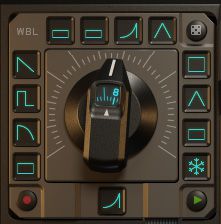 The Effectrix Influence
Elements of Effectrix have been brought into this synth when you look at the middle window. This is a sequencer where you can specify loop, pitch, scratching points and other effects. They can be assigned along the time grid. There is also a gating effect that can be activated over this sequence, which can really help you create some nice stutter, trance-style leads. This gated effect combined with the LFO can produce some insane warped sounds.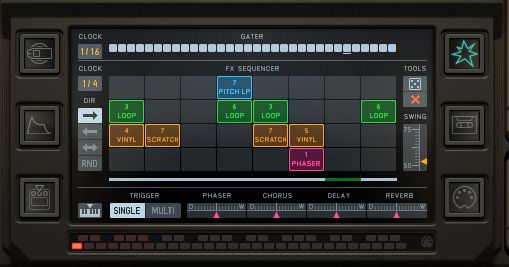 On the right is a rotatory knob where you can switch between different effects by rotating through the different settings. A pattern can also be recorded here, so a fixed sequence of effect processing can occur.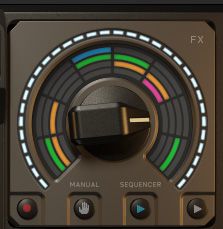 Underneath are further processing choices you can apply to the sound. You can increase the stereo width of the sound, introduce a Sub Oscillator into the sound, and you can bring in some bitcrushing distortion to the signal in the form of different distortion units. I found these distortion units to be very helpful in bringing some presence to the sound, and help give the patch some bite! Sometimes the low range of the sound can be lost through the modulation and effects. For this reason, it is very handy to be able to bring back some of the bottom end and then introduce some digital noise to the signal to really make the synth punch through the mix.
Further Processing
On the bottom are further processing options for the synth. On the right are two filters. You can apply different settings to each. Here I can also see the WOW filter plug-in features cropping in. I liked the sound of the Ripple and Comb filters. It's also really nice to combine the two. Have one filter with the Ripple Filter, and the next with the Comb. I found I could really get some nice 'phat' sounds using these and tweaking the Cuttoff and Resonance of each.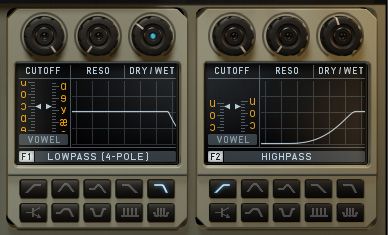 Next to the filters is a routing window. Here you can choose how the filters work together. They can be in parallel, serial, or split. Depending on the sound, these can change up the filtering quite a bit.
Following next to the routing window are two waveform effects modules. Here is where you can really go crazy and dial in some interesting waveforms, which when combined with the other elements really turns this synth into a sound effect wizard. Like the filters you have a choice of two effects modules that can be chained together in serial, parallel or split. So there is much choice between the setup and routing of the effects. You have a selection of the following waveforms for these modules:
Saw Regiment

Analog Sync

FM

Transformer

Spectromat

Phase Stressor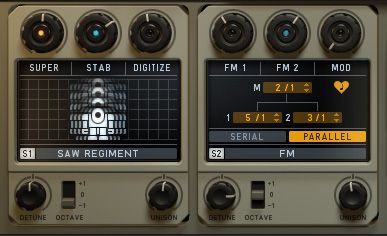 Interesting names, hey? I'm not too sure what all of them are, but they really give some intriguing sound effect results.
Try Out the Presets
Cyclops comes with a huge selection of presets. Anything from crazy Wobble Basses, all the way through to strange sci-fi effects. The presets have been categorized into different sections, so it does make it easy to browse though and choose a sound, but sometimes the names of the presets are a bit non descriptive. So you just have to click on the preset and see what it sounds like.
A couple favorite presets of mine were:
Bounce Clownce. It had a nice stutter feel to it.
Bass Lazerwar. This is just a huge noisy bass sound, that really blows your speakers
BHK Samples Pseudo. A Nice weird detuned bass sound, that I can really see myself using in some of my dark, slow dubstep tracks.
I definitely see some of these presets working there way into my future productions.
Conclusion
I can see how Cyclops is catering for the dubstep market, but it also works well as a synth for sound effects that can be used in builds up for tracks, or for any sound design demands. If you're a keen dubstepper I would definitely recommend it, and if you're wanting something a bit crazy and different I would recommend it as well. This plug-in isn't a one trick pony, it can be used in any style and genre if you looking for a synth that can generate strange, out there sound effects.
Discover more about Sugar bytes & download the Cyclop demo here.