If you're looking for an amazing sounding synth for your iPad, look no further. Recently, Sugar Bytes, a company that has been shaking up the plug-in world for some time, with killer synths, effects, and multi-effects, like WOW2 (a personal favorite of mine!), announced the iPad version of a sick bass synth known as Cyclop. In this review, I'm going to fill you in on whether Cyclop's one eye is truly on the prize.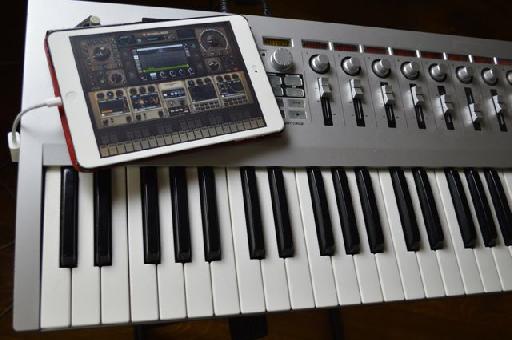 Big, with a Pedigree...
As I am new to Cyclop, even from a plug-in standpoint, I was quite shocked to hear the raw sound coming out of my iPad. Of course, presets are always going to sound great. But, keep in mind, I hear a lot of presets on a regular basis, and make quite a few myself. These are as big as I've heard, and definitely give the competition a run for the money. With that being said, I was shocked to learn that the flagship bass synth of Sugar Bytes was so cheap on the iPad, with this kind of sound. If fact, when you consider how many high profile artists are listed as sound designers, and then hearing the quality of the presets, and then looking at the price, it's kind of a mind blower that it's only $25 for the iPad version. And, all of these presets are easily accessed and organized inside of a very polished preset browser!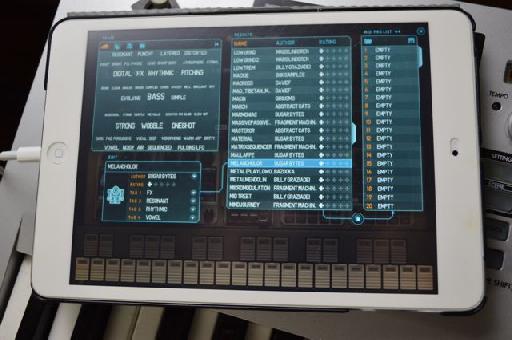 But, Does It Have It Where It Counts, Kid?
There are a lot of great sounding synths on the iPad, these days, however. Simply sounding awesome doesn't cut it. And, this is where the anomaly in cost to gain still seems to amaze me. The iPad version of Cyclop actually accepts regular MIDI'"external, network and external. Granted, you'll need to make sure you have the appropriate accessories, like the USB MIDI cables, and the good ol' Thunderbolt camera kit. Or, just a good network! And, of course, it's Audiobus compatible. So, what you got going on in Cyclop can be fully shared around the internal studio of the iPad, as well as giving you the option of having the iPad be a part of your hardware studio. How ironic, right? Except, it's essentially $25 dollar to have Cyclop take over iPad. And, over $100 to have it be on your laptop. You know where my vote is going!
But, this really is all the stuff that you'd expect. What about what you may not expect? First off, I love the Vowel Filter that Sugar Bytes has made famous with their software filter in WOW 2. You get this filter for $25 bucks, within this synth! Just to elaborate, for all you Dubstep Wobble Junkies that this is one of those filters that gives you that throaty, electro wobble. Granted, it's a little two years ago. But, it doesn't matter. Cool tools can always be repurposed, especially when they sound this amazing.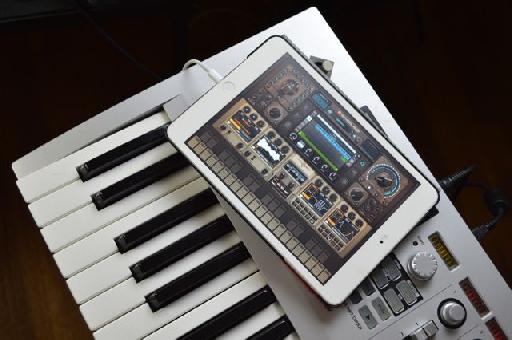 Conclusion
Of course, there is a lot more to describe in regard to Cyclop'"It has an amazing FX sequencer, 6x2 Synthesizer engines, 10x2 Filter Engines, and the list goes on and on. But, the long and the short of it'"$25 bucks for a Sugar Bytes synth on an iPad. Buy it now!