I am not a fan of developer hype. So when I see a developer proclaim that their new library is "Next Generation" with "Revolutionary Legato" my gut reaction is scepticism. But this one arguably is exactly that.
You want beautifully recorded samples? Check. You want "true legato" indeed even polyphonic true legato? Check. You want to be able to build words AND phrases and be able to customize their attack, release, volume, and offset for each field independently? Check. You want to be able to save your creations and then open them in other Strezov choir libraries, like Freya and Wotan? Check. You want soloists? Not yet, but it is coming and it will be a free update.
What is it?
Arva is a Kontakt 5 library, so a full version of Kontakt 5 is required. It has three mic positions: Close, Decca tree, and Hall plus a built-in convolution reverb. It is actually two choirs in one, since the girls and the boys were recorded separately. It was recorded as true divisi, with polyphonic legato for syllables: Ah, Mm, Ooh, MM-Ah, Mm-Ooh,Mm-Ooh-Ah for every divisi section 1 round robin for sustains and 2 round robins for staccatos. And their Syllabuilder Engine, which incorporates both the phrase and wordbuilding.
Requirements:
Kontakt 5 full version, 14 GB of disk space for installation files and the extracted library, minimum of 4 GB RAM in your computer.
Playing the Polyphonic True Legato Instruments
The first thing I wanted to do is play a polyphonic legato patch so I loaded up the Girls-Sopranos-Ah Legato patch and played and as you can hear it sounds gorgeous!
But of course that is with the convolution reverb on. What does it sound like without it? Still gorgeous!
Even with just the hall mic on it sounds lovely. It is neither drenched in a big room, or bone dry, as some libraries are. For me, this is a nice balance.
I then proceeded to try all the other instruments and everything just sounds great and feels really playable. In all of these patches you can turn off the Legato, Overlap or Release samples as well as the Reverb and mic positions with just a click.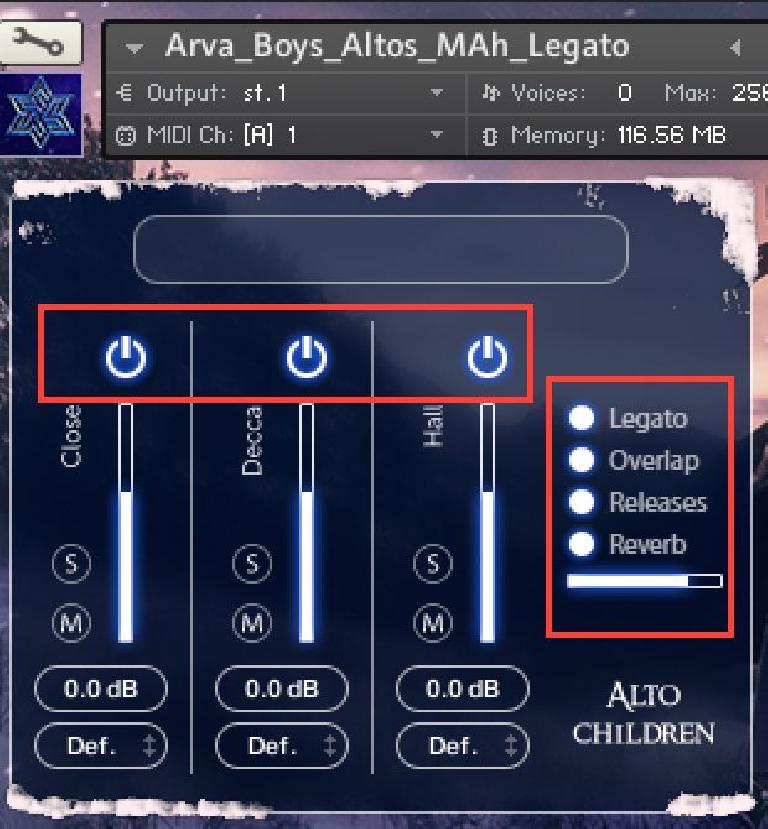 Using the Syllabuilder Engine 3
First of all, it needs to be said that these good folks are from Bulgaria, so if you need English syllables to create English words for Katie Perry type background vocals, this is not for you. In the manual it says that "this allows you to have amazing sounding results within seconds, but also to build and create new sample content with only a few mouse clicks."Great, but here was my first and only disappointment: the manual does not tell you how! This to me is what a manual is for. If you click on the Gear icon however, there are up/down arrows that allow you to go through tips that tell you what you need to know.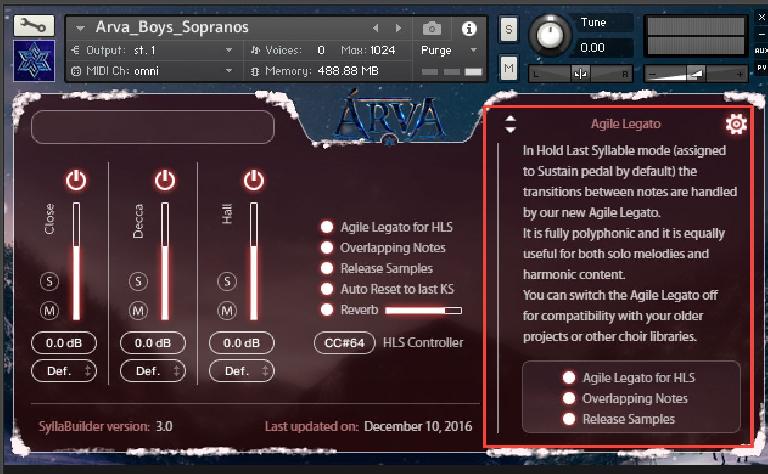 I really dislike this approach as it is pretty small for these tired old eyes and would much prefer a PDF manual. And even though it is explained, darned if I could get the keyswitch assigning to work as the built in help does not tell you to drag the number up, but turn a "knob" that I do not see. There are however a couple of good video walkthroughs on the website.
Actually though, even before I viewed the tips and watched the videos I started to figure it out. There are ten syllables: Luh, Pan, Ki, No, Liya, Rin, Lehj, Son, Lah, and Liyum. You add them to the slots and each can be set to sustain or staccato and you can control the lengths and attacks, as I said earlier. So I created Luh, then Ki, and Son as sustains, then Leh twice as staccato and a sustained Liyum.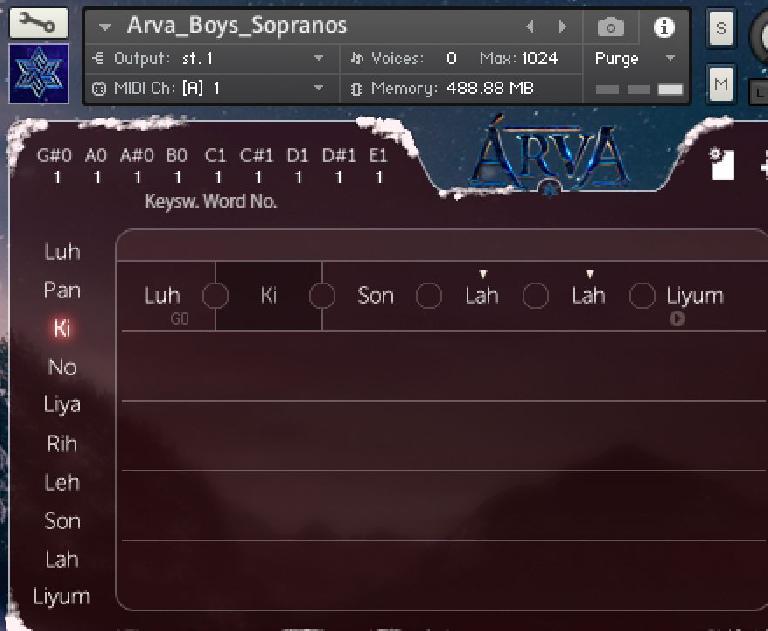 Then there are link buttons that make it into a playable phrase either in Connect or Morph mode.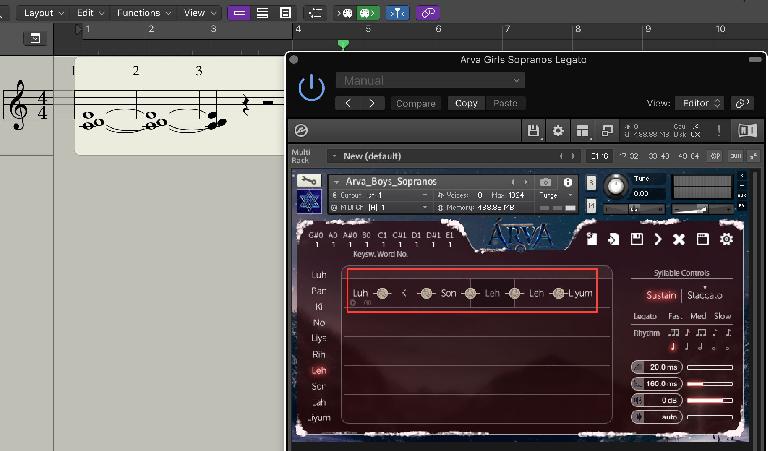 In the settings you can have it auto reset to the top of the phrase.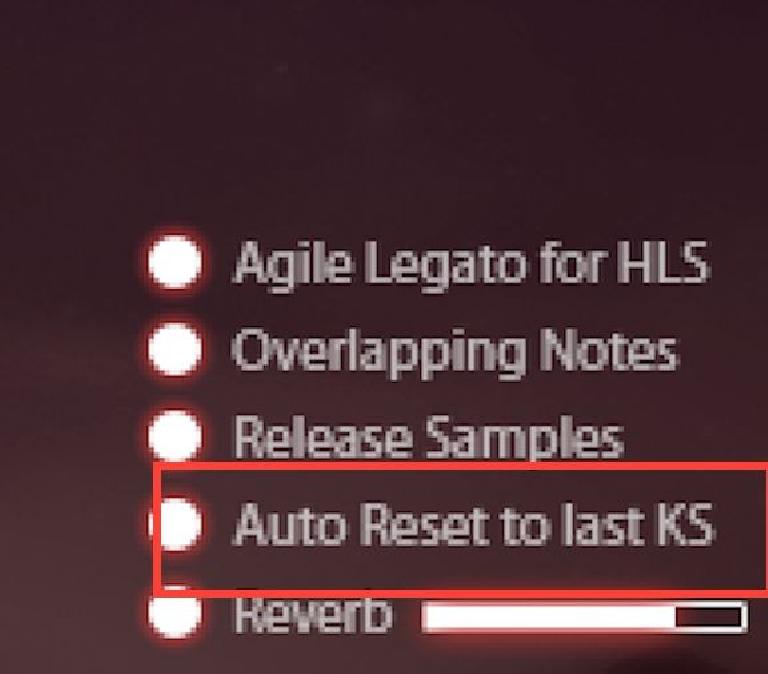 Also, you can hold the last syllable by holding down the sustain pedal. The ability to control the note duration, attack and release in milliseconds, and the volume along with the Morph mode in the Syllable Controls allow you to create all kinds of neat sounds.
Conclusion
Like all the Strezov choir libraries, this is a terrific library and well worth your consideration.
Price: $429 USD.
Pros: Beautifully recorded with a huge level of control. Does not necessarily even need reverb yet still is not as "washy" as some competitors' offerings. Very playable and mostly pretty easy to learn.
Cons: Requires the full version of Kontakt. No PDF manual, only built in to Kontakt.
Web: https://www.strezov-sampling.com/products/view/ARVA%20Children%20Choir.html