What is Ghostwriter?
Recently, I became more than curious to check out the dark, new sample library from EastWest, known as Steven Wilson's Ghostwriter. A dark, dangerous and mysterious library put together by a powerhouse musician (Porcupine Tree, Steven Wilson and band) and producer with a list of credits that even include surround sound mixes of King Crimson, Jethro Tull, Yes, and Emerson Lake & Palmer. And, with those credentials, this library will obviously have a dark side. Let's hear how dark.
It's all about the Bass…
First, I need to start talking about the basses. These are by far the best bass guitar patches I have ever heard anywhere. Of course, it doesn't hurt that Play (the sample playback software that EastWest uses as the sample playback instrument) has been augmented with an unbelievable amp simulator, SSL EQ & Dynamic Channel, the SSL Stereo Compressor, a sweet filter and several other goodies. And, once you hear these devices in unison with this level of production and recording, you'll realize the names pale in comparison to the sound. It's incredible.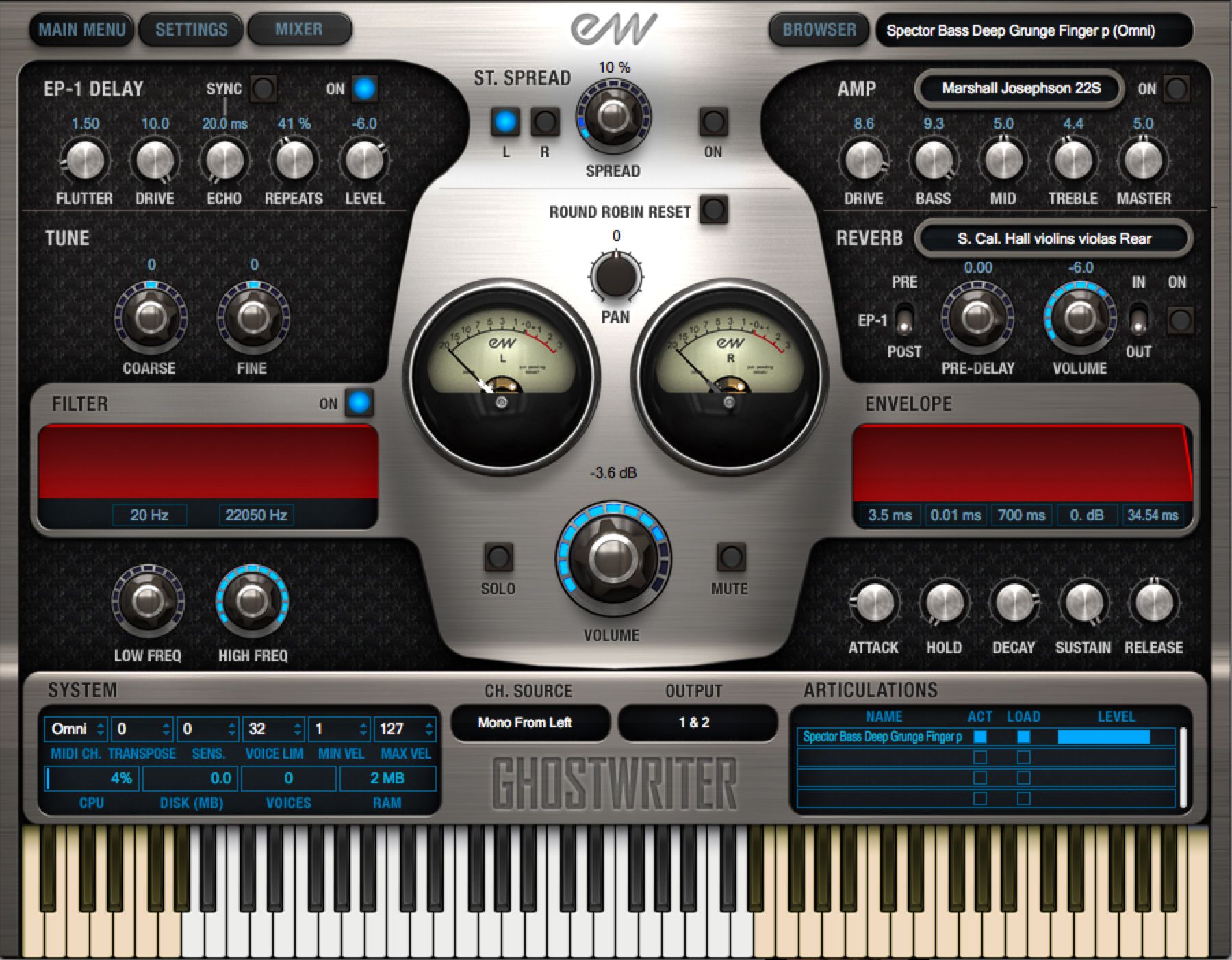 Drums
Ghostwriter's drummer is just as much of a session pro as the bassist. Like all the instruments in Ghostwriter, there's a particular mood. Every instrument has a personality and the drums are no different. This is particularly true for the sheer expressiveness of the velocity mapping, layering and subtle, polished velocity reactions as you play each kit. It's really like you've got your hands on some well used kit that will behave and sound off in quirky little ways that you don't expect, like a real drummer.
The Guitarist isn't a Jerk…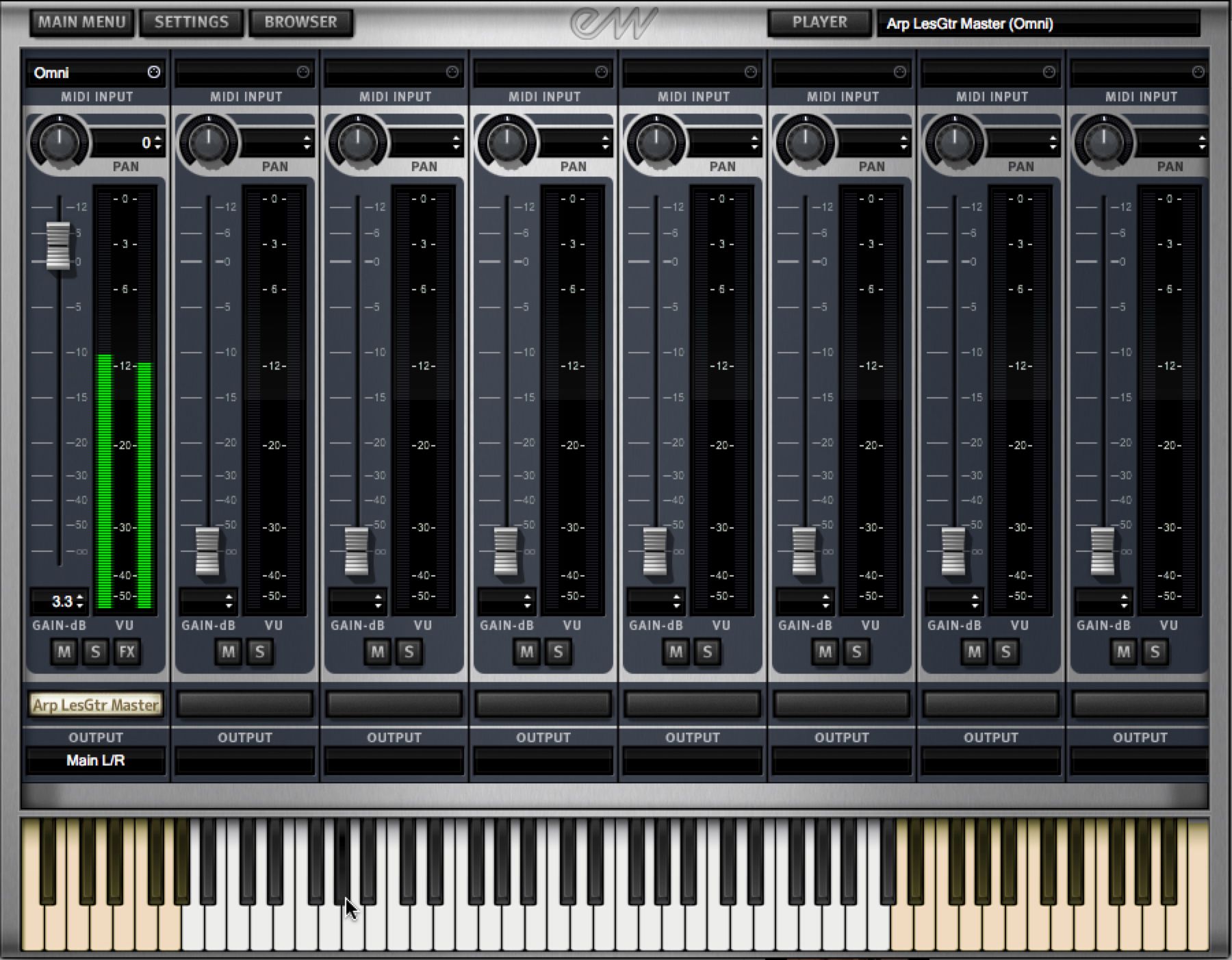 I was particularly pleased with… well, all of the guitars, but hearing the EBow recordings done so lovingly set my heart even more a twitter. And, the specialty patches that simulate a guitar running through a Leslie speaker sound incredible. Seriously, as soon as you hear them, you can't help but think of some of your favorite David Lynch films. It's also within the guitars that you can see where having EW founder, bad ass producer and sound designer Doug Rogers co-chairing Ghostwriter. These patches are tight and versatile, featuring many presets, especially in the acoustic category, that have specialized mappings that will switch you over to muted play styles, and more.
So much more…
Ghostwriter also includes a very large bounty of some of the more esoteric instruments to add an epic, mysterious, cool and ominous feel to your work. Dulcimers, Mellotron strings are all there in their raw form. But, Steven and Doug took it a step farther and did some sick manipulation to some of these patches that really will scare the hell out of your listeners, if you want.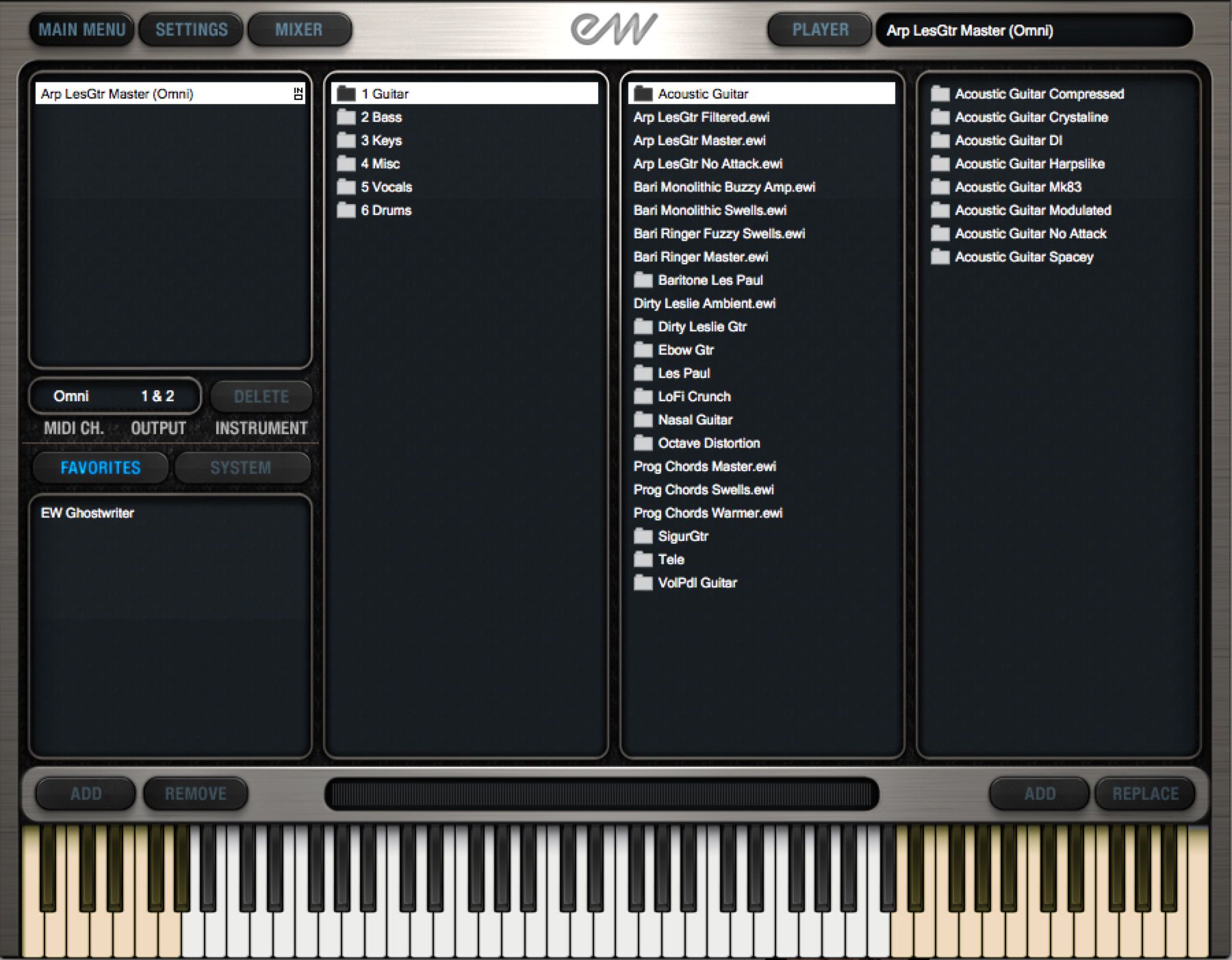 Conclusion
Ghostwriter really, even beyond film/games/TV actually has something to offer many, many different styles of music. But, it's really more than just a collection of cool patches. It's a very tastefully prepared, evolving scene, both romantic and dreamy, but very dark. As I mentioned, I've never heard bass guitar like this come from a virtual sample playback device. They literally raise the bar, and I truly think that this is a library people will be talking about for years, as one of those 'go-to' libraries.
It's not all perfect. No. But, in the end, it's often the quirks in those old, beloved instruments that wind up seducing us all the more.
Pros: A beautiful stage of instruments that are as terrifying as they are lovely, while still being sonically rich and expressive. The bass guitar patches are straight up bad ass. And the guitars are otherworldly and highly experimental, without being silly.
Cons: Vocal library is a little bland. And, the install time is epic, if you purchase the DVD version, 53 GB. Make sure you have an iLok.
Price: $395 (DVD Version) $479 (Hard Drive Version)