I've had a lot of friends in the industry recommend HALion over the years. I was extremely excited to get the call to review version 6, and I'm in the unique position of not having used any of the previous iterations and able to check out v6 with 'fresh ears'. I spent the week recording some various projects and used HALion 6 on each of them and here's what I found.
Standing Out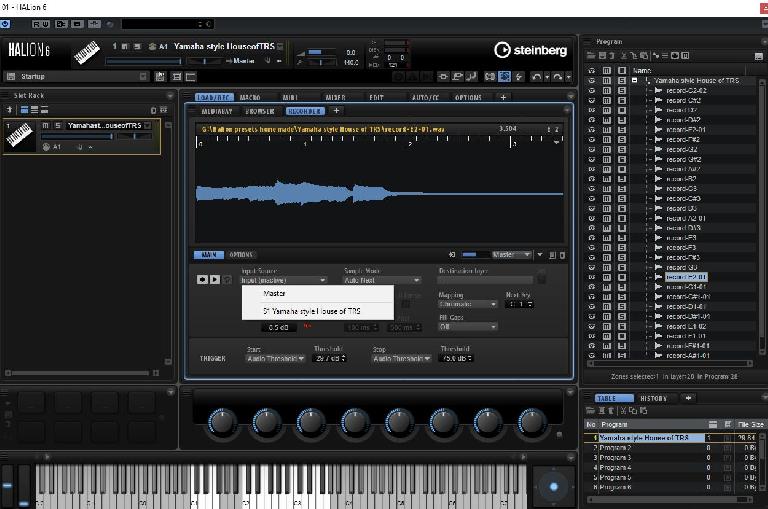 HALion is a tweaker's absolute dream. The interface makes absolutely no bones about providing you with everything you need to create huge, interactive patches that fill out your productions. HALion doesn't try to hide the scripting behind its engine - in fact, HALion absolutely encourages you to get 'down and dirty' in the programming with a dedicated window just for programmers.
This approach intimidated me at first, but I quickly realized that HALion also provided the typical 'front end' simple interface if I didn't feel like getting lost in the tweaking. Your typical graphical representation and macro knobs are all there, and HALion can look as simple as you want it to. I should point out, however, that with how accessible everything is 'under the hood', you'll be tempted to tweak and get into the core of what makes your sampler tick. I sure was!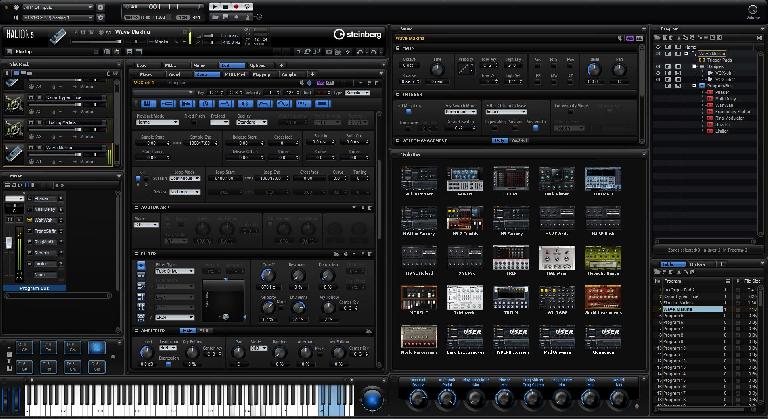 One of the best features (and new for HALion 6) is that if you do start experimenting with scripting and programming a bit, HALion has a 'macro page designer' that allows you to create 'front ends' that are very similar to what you'd find on other sampler instruments. You don't have to save your creations as unwrapped preset files, you can truly give them an interface. While this may sound a bit intimidating, I actually found it to be inspiring. With most other samplers, I wouldn't even consider taking on the task of programming. HALion makes it feel approachable.
Full Featured
Live sampling was another banner feature (and new for HALion 6). It allows you to quickly record and map audio from both external and internal sources and create new sampled instruments. The library of sounds is huge, there are over 3,400 sounds to choose from; and the synthesis engine is robust.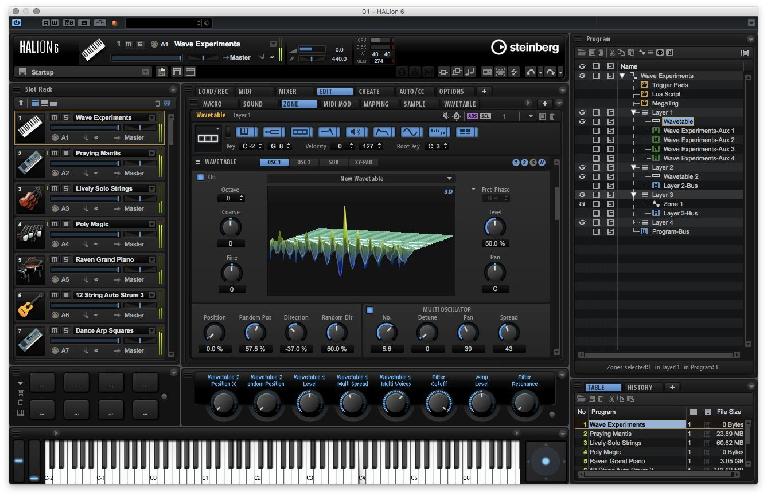 Between AudioWarp and FlexPhraser, you can warp, stretch, drive or mangle your audio as much as you'd like. I also appreciated the standalone app, as I often want to program some sounds without having to open up my DAW, and HALion's app is conducive to this.
The Sound
The sounds of HALion 6 are pretty fantastic. The GUI felt a touch on the low-res side, so to be honest I was a little unprepared for how much I liked the way it sounded. There was plenty to be inspired by - from granular to virtual analog, and sample based to organ modeling. I was able to find a patch in each engine that stood out. The pianos were nice (I preferred nuance of The Raven), the synths were very cool, and there really wasn't any particular instrument I couldn't find represented in HALion.
Piano patch
Synth patch 1
Synth patch 2
Conclusion
HALion has a powerful set of tools for playing, tweaking, and creating sounds. The programmer-friendly interface might intimidate a bit, but the rewards for diving in are vast. The dongle-based authorization is a bit of an annoyance, but here's hoping they move to a registration system that doesn't require one as much of the rest of the industry is doing these days.
Price: $349
Pros: Fantastic and huge sound library. Programming interface holds your hand perfectly and begs to turn you into a 'tweaker'. Excellent and diverse included effects. Extremely efficient sampling workflow
Cons: The interface can be a little intimidating, but you can configure it to show as much or as little as you need. Dongle based authorization.
Web: https://www.steinberg.net/en/products/vst/halion_and_halion_sonic/start.html