In the software world, "half point" updates to big, complex applications sometimes introduce a new flagship feature but more commonly focus on workflow and usability enhancements. The Cubase 9.5 update falls largely into the latter category, though the new stuff is definitely all useful. As ever you can check out our in-depth review of Cubase 9 here https://ask.audio/articles/review-cubase-9 - all those features are still present and correct, so we'll concentrate on what's changed.
In With The New
Steinberg offers upgrade pricing based on your current version, with the upgrade from the most recent being the cheapest. The rationale is that you pay more to upgrade from an older version as you're gaining many more new features. Some of the new features in 9.5 are limited to the Pro version, whereas others span Pro, Artist and even Elements versions. The first new feature and one that is Pro only is the addition of three new zones to the right hand inspector panel. Introduced a little while back, this panel used to be for managing VST instruments but now also has three new tabs: Media, Control Room and Metering.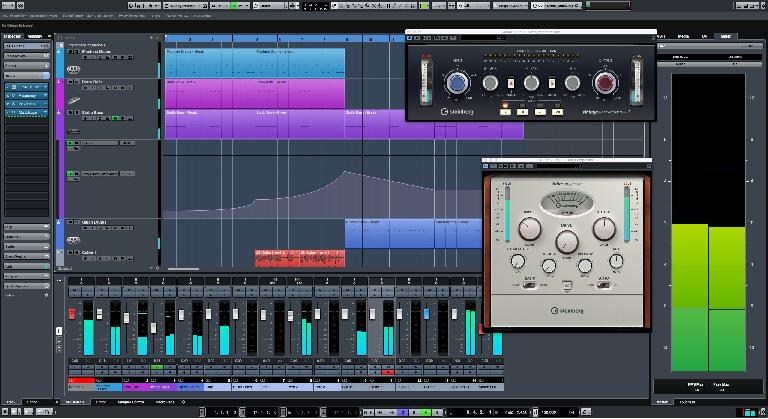 These are respectively; a searchable quick access Browser that's friendlier than the still-available MediaBay, with drag and drop of media into projects; control room manager, and Master / Loudness meter. Access to these from the panel is really useful as it means they are quicker to view and access. It's another step down the continuing path to what I suspect is Steinberg's eventual aim of reducing the number of floating windows Cubase uses.
The new studio menu in Cubase 9.5 explored:
Curve Ball
The second notable feature, and one that is in every version of Cubase 9.5, is that the automation system has had some enhancements. Now when you edit automation, moving the mouse between two points with different values reveals a curve tool that you can drag to create curves. This means you can have much smoother and more variably-timed transitions than before when everything had to be a ramp or a jump of some kind. It's a little surprising that it's taken this long for this to be added, but it's still a welcome change.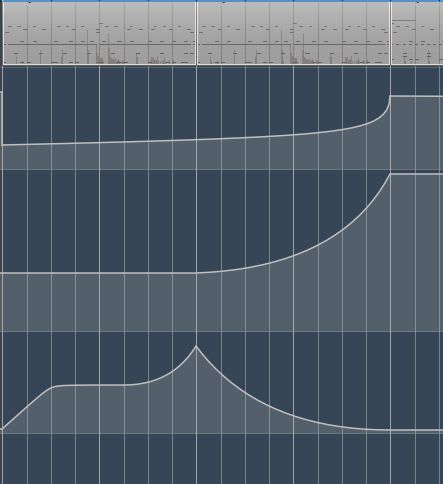 The click track isn't the most glamorous part of a DAW but it's something that practically everyone uses really quite a lot. The Metronome section has been seriously beefed up in 9.5, with a new click pattern editor that allows you to compose custom patterns, use up to four accent levels instead of two, load your own click sounds or choose from the wider selection now included. It's much more flexible overall and will be of particular use for drummers, many of whom can find the standard click doesn't suit their needs when recording.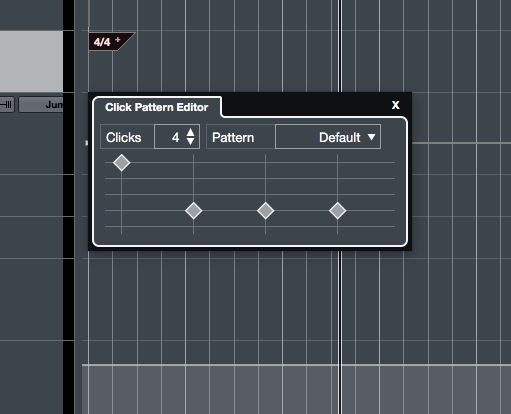 Double Effect Slots
The mixer now allows you to load up to 16 VST effects per track, up from 8. You can also now dynamically adjust the separator to move effects pre or post-fader really easily, and anyone who likes to use lots of processing will really enjoy the doubled slot count. Speaking of effects, three popular plugs had had a facelift: Vintage Compressor, Tube Compressor and Magneto III have had workflow and graphical enhancements to better reflect Cubase's look. There's a new wavetable synth library for HALion Sonic SE3 called FLUX, which comes with 100 presets and encourages you to design your own sounds via its flexible and intuitive interface.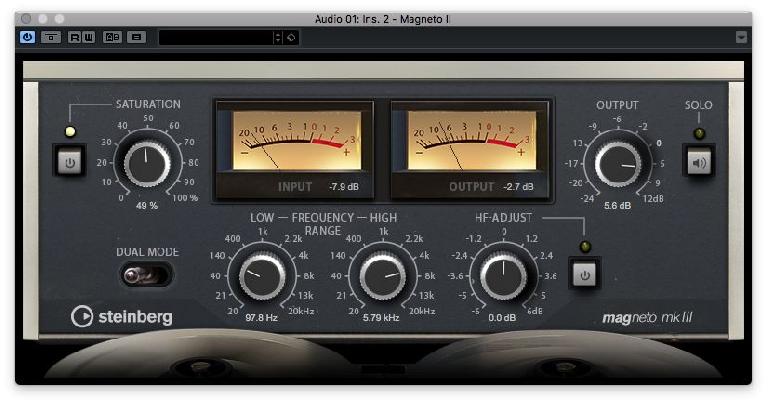 Another workflow enhancement and one that will be welcomed by quite a few people is Direct Offline Processing, found in the Pro version only. This works by letting you apply one or more effects directly to audio clips in a project rather than having to add them in the mixer, meaning CPU load is lessened and moving projects between systems is easier because plug-ins can be 'glued down' onto clips. It's nondestructive too so processing can be undone later. This has been available in Cubase before (by selecting Audio > Process / Plug-In), but in a much simpler form. You could apply one effect or process at a time in an offline way, but now the feature has been greatly expanded, with a dedicated window, plugin chaining and multiple options. As well as saving power, this technique means you can mix and match effects on different clips in a track instead of having to use a separate track for every different set of effects.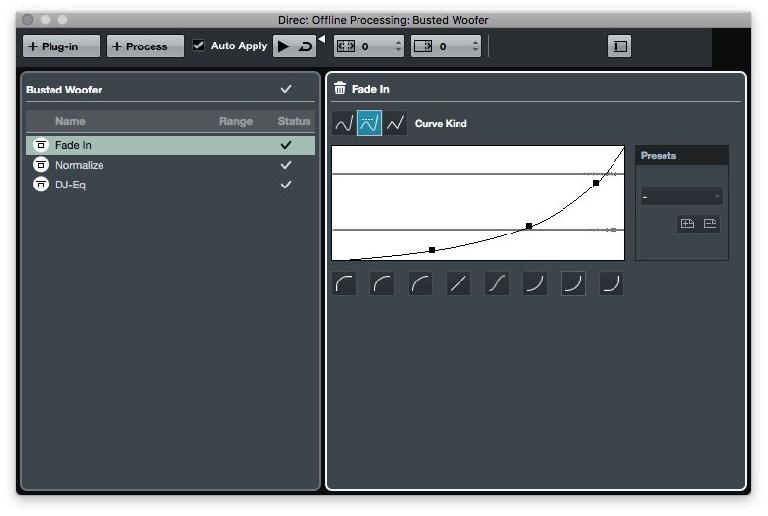 Core Technology
Under the hood there have been a number of enhancements. There's a new 64-bit mixing engine that calculates summing, mixing and effects with double precision and the video engine has been reworked and is apparently no longer reliant on QuickTime - though Steinberg also says development on this will be ongoing. It seemed to cope fine with various movie files I threw at it. There's now support for the Softube Console 1 thanks to co-ordination with the Swedish developer.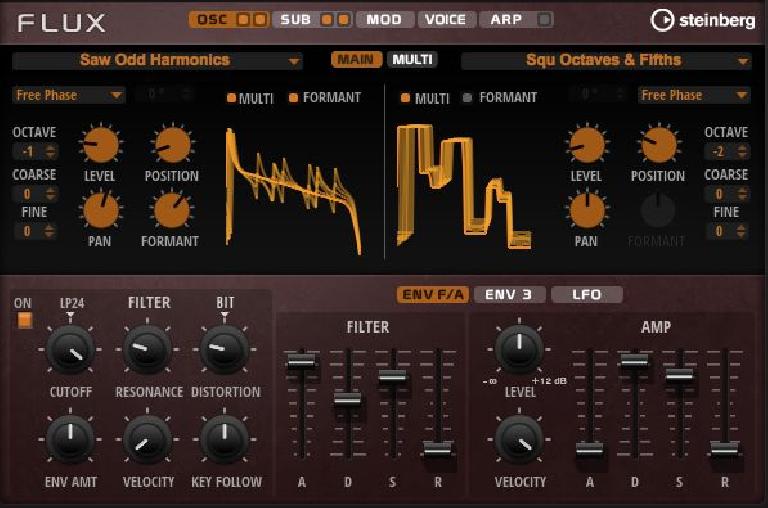 Other tools and tweaks round out the package. A new Automation Range tool makes editing automation quicker and easier, Adapt To Zoom means that your grid always adjusts to whatever your current zoom level is and while this might sound minor, it's a real help if like me you zoom in and out a lot when working. The Sampler Track has been expanded, and you can now drag any MIDI part into it to have it rendered to an audio sample - a cool little timesaver, and it also now has an A/B mode for comparison.
Conclusion
The full version of Cubase 9.5 Pro is £497 and those coming to it for the first time will find it a powerhouse of a DAW. This far into its development, Cubase has practically everything you could need for music recording, editing, mixing and production. The update from Pro 9 is only £51 and that could reflect the fact that there's not a really huge amount of vital new stuff in the update - it's helpful and welcome for sure, but perhaps not absolutely vital, hence the modest upgrade price. Of course for upgraders from earlier versions it costs a little more, but then you are getting more new stuff. Cubase remains one of the most powerful and fully-featured yet also most usable DAWs around. The Pro version has its advanced feature set and Cubase Artist its more streamlined but still excellent tools. Whatever your needs, Cubase has you covered.
Price: Cubase Pro 9.5 £497 / $545
Update from Pro 9 £51 / $59.99
Cubase Artist 9.5 £282 / $295
Upgrade from Artist 9 £42 / $49.99
Pros: An excellent all-round music production environment. Seems to be moving gradually towards using fewer floating windows. Looks great, excellent workflow. Solid effect and instrument bundle. Scoring, surround, pitch editing and many other pro features. Useful workflow updates in 9.5. Advanced new metronome tools.
Cons: Arguably not a crucial update for owners of Pro 9, but then the upgrade is modestly priced, which helps. Still needs a USB dongle, which I wish it didn't.
Web: https://www.steinberg.net/en/products/cubase/what_is_new_in_cubase_95.html