Splice is a new online file sharing system that makes collaborations with other producers easier than ever. And, they've recently expanded their range of offerings to include Splice Sounds, a service that allows producers to find and purchase samples individually. With all the other sample pack websites on the market, what really sets Splice Sounds apart? Here's a closer look at their innovative sample system.
Breaking Traditions
Unlike other sample services, Splice Sounds allows producers to purchase individual samples from packs. Many of the other major sample pack websites don't allow users to listen to each sound and only offer playback of the samples in pre-made songs. Since there is no way for users to preview the individual sounds, producers often ended up spending a lot of money on packs and use only a few samples from each one.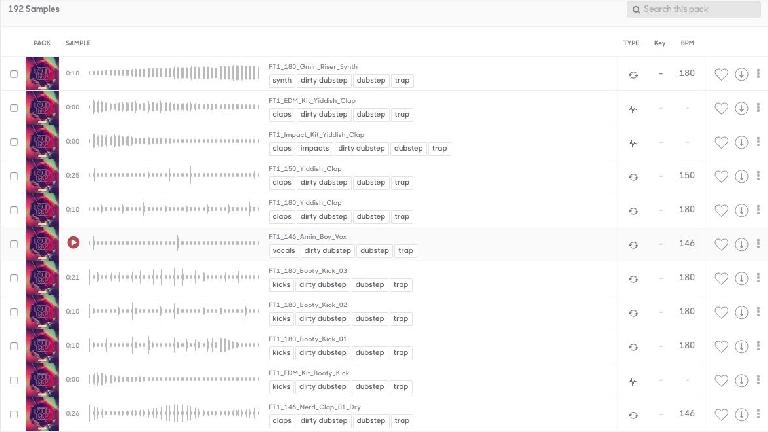 The real advantage that Splice Sounds offers is the ability to preview each sample individually. This makes it possible for producers to purchase the samples that they need. As an added bonus, Splice Sounds can be accessed from a mobile phone or iPad, making it a snap to find new samples while on the road.
Catalog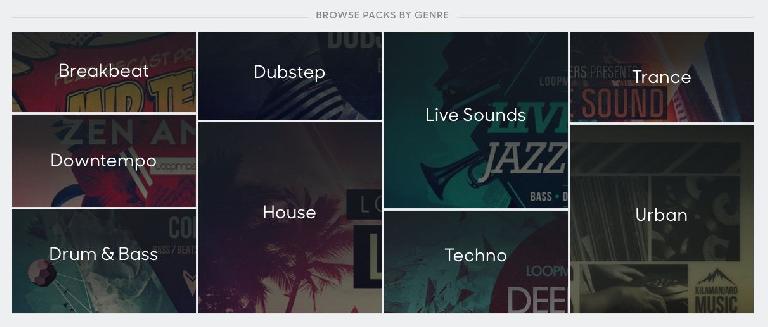 I was really impressed with the Splice Sounds catalog, which includes sample packs from genres like breakbeat, downtempo, drum & bass, dubstep, house, live sounds, techno, trance & urban. There's also artist packs by contemporary artists like: KSHMR, Mike Hawkins, Futuristic Polar Bears, and Carl Cox. On the main page, you can easily sort through sample packs in popular genres like trap, techno and dubbed out dance. There's an abundance of samples available from a wide range of genres and the samples sound good. With samples available from companies like Loopmasters, Singomakers and Wave Alchemy, there's a lot of quality content available in a range of styles.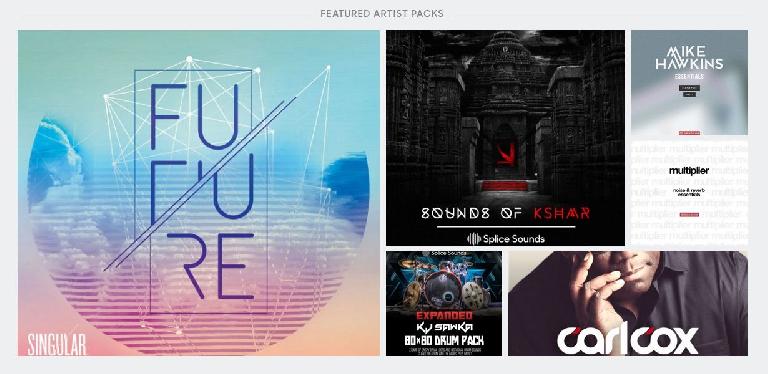 Repacks

Ever wanted to make your own sample pack but didn't want to make all the samples? Splice Sounds allows artists to create their own custom packs by selecting samples and 'repacking' them. Repacks can then be shared, either publicly or privately to selected friends. This is a fun feature and repacking sounds can be useful for when you want to sort and group sounds together but don't necessarily want to purchase them all at one time. In addition to sharing, repacking samples can be a good way to store and sort samples to purchase in the near future.
Downloads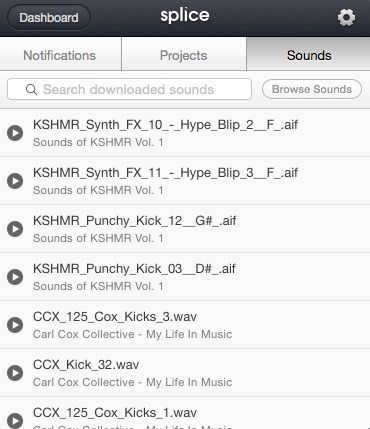 To access the samples that have been downloaded, click on the "sounds" section of the Splice App in your computer's menu bar, and all the sounds you've downloaded in order of most recent will be visible. Samples can be previewed (again) in this area by clicking on the play button. To move a sound to your DAW, simply click on the sound you want to use and drag it into any DAW. Samples can also be copied by clicking on the "copy to clipboard" option and then pasting it into any DAW using keyboard shortcuts. The downloaded samples are copied to your hard drive in a folder called 'sounds' in the Splice folder. (Users/Splice/sounds) In the future, Splice may make it possible for users to change the location of the downloads folder but this works for now. The only downside is, if you download a lot of content and want the samples stored on an external drive, you'll have to be sure to copy them off your hard drive if you don't want to fill your computer with samples.
Overall Splice Sounds is great sample pack service that gives producers a lot of good quality content at their fingertips. With over 30+ labels, 700K+ sounds, 2000+k packs, exclusive artist packs, and more content added each week, Splice Sounds offers producers an exciting new way to shop for samples at a reasonable price.
Pros: Wide range of samples from many genres. Exclusive artist packs. Offers the ability to buy individual samples.
Cons: My only real complaint is that it's currently not possible to change the location of the download folder. That's a small price to pay for the rest of the flexibility that Splice Sounds gives to producers.
Price: $7.99 USD for 100 downloads per month / $13.99 USD for 300 downloads per month. (If you don't use your download quota in a month it will rollover for up to three months).