Oh, man… where do I even begin? Reviewing and using Keyscape from Spectrasonics was a lot like my experience in seeing 'Hamilton' on Broadway… it absolutely exceeded the hype in every way. Truth be told, Keyscape costs a fraction of what it costs to see 'Hamilton' right now, so let me give you a spoiler—purchasing Keyscape is an absolute no-brainer.
The Sounds
Keyscape includes 36 different models of keyboard-based instruments for you to call up at your whim. There's a pretty huge library of patches with well over 500 iterations of these deeply sampled instruments (which have then been modeled in their STEAM engine) for you to choose from, and pretty much none of them are 'duds'. This is an instrument that was clearly meticulously sampled, cleverly programed, and highly optimized. There's a reason that every single world-class keyboard player in the Spectrasonics preview video for this instrument has a smile from ear-to-ear. The sounds are stunning and highly playable.

Every single detail of the various vintage and acoustic keyboards is present. Pedal noise, mechanical noise, vintage tape hiss… Spectrasonics didn't miss trick here, and it's all configurable and adjustable. The presets span just about every style and iteration you could possibly want of the extremely high-fidelity source sample material.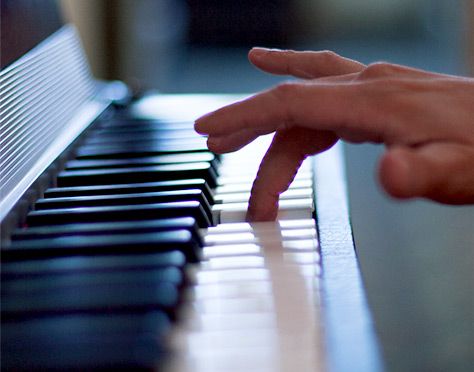 The Engine
The engine that Keyscape is built upon is highly efficient, and I found that none of the patches were pushing my 3-year-old MacBook Pro to the limit CPU-wise. In 2 weeks of rigorous testing and performing, I didn't have a single crash with Keyscape. Not one—and I loaded up sounds 'for days'!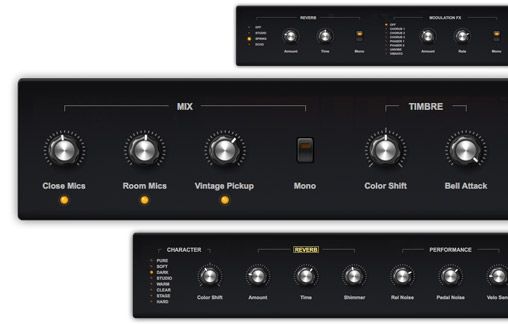 The GUI will look familiar to Omnisphere users, and the STEAM engine allows for tight integration with Omnisphere 2. That's right, you can actually call up all of the sounds from Keyscape from within Omnisphere 2 and have full control over them. The knobs, buttons, and options all carry over. In addition to that, you now get Omnisphere's amazing routing and FX engine to truly deck out Keyscape in style.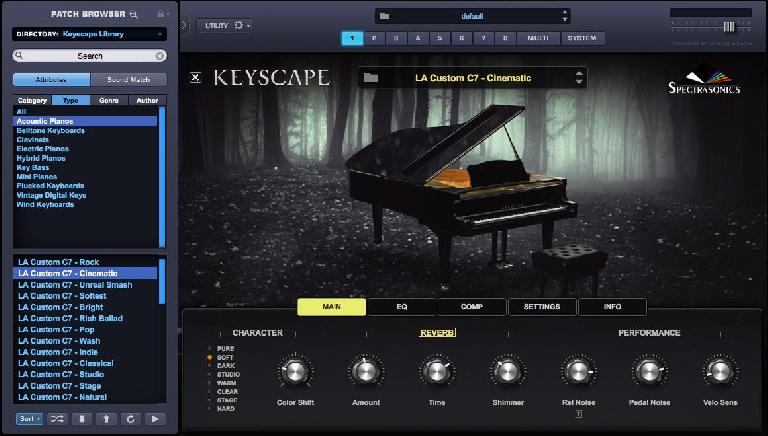 The Way You Want It
Keyscape allows for a 'lite' install that eschews some of the more esoteric instruments to save hard drive space on mobile installations. The full library will take up about 80 GB, and the lite version eats up 30. Be warned, however, those 'esoteric' instruments are incredibly fun and addictive. I found myself switching over to the full version for my laptop after a single day and dumping some older sample libraries to make room for this monster.

Conclusion
Keyscape doesn't live up to expectations, it shatters them with wanton abandon. Every time I loaded up a patch and dove deeper down the 'rabbit hole' of Keyscape's sampling, behavior and FX modeling system I found myself giddy with delight. I found myself just playing and playing for hours on end more than once, completely losing track of time and other obligations in my life. If you're a recording, touring, or performing a keyboard player then Keyscape is a 'must-have'. It's one of the finest tools that will sit in any keyboardist's toolbox.