I am not sure who said it first, but I have frequently heard engineers say, "If everything is stereo, nothing is stereo" and I fully believe that there is ta lot of truth to that. If I listen to the '60s rock records that I loved and still love so much, most of the tracks were mono: bass, electric guitar, vocals, etc. Sure, the drums probably were recorded with a overhead stereo mic as well as a few mono mics and the piano will probably have been recorded in stereo, but mostly the recordings were mono.
However, nowadays we may reflexively add some stereo tracks by virtue of stereo software instruments and plug-ins, so that when we bounce them out of our DAW or export them for a fresh Pro Tools session or Logic Pro project, the engineer now has to deal with a lot of stereo tracks that may not really have any stereo content. The composer should probably have chosen a mono software instrument or taken care that when he bounced the tracks out, mono tracks were bounced out as mono audio files.
But probably he didn't ☺ (Frankly, in Logic Pro, my DAW of choice, it is a little bit of a pain in the derriere to do). And now, the engineer is trying to get a nice wide mix by panning the tracks throughout the stereo field and his job is made just a little more difficult and time consuming than it should be, and depending on his/her temperament, there will or will not be a complaint lodged with the composer. Not to mention the fact that if you are paying him an hourly rate, it takes time for him to do this and no doubt you will be on the clock.
What if I told you that there was a fast and easy and inexpensive tool that would fix this for you before you send the engineer the audio files or bring them into a new session or project to mix yourself? Well there is and it is called StereoMonoizer, created by Soundizers, and at its low price, to my mind, it is the very model of a "no-brainer" purchase. It is simply a brilliant solution to a common problem.
What You Get
StereoMonoizer is a utility that analyzes audio files and determines their stereo content. Presently it runs on any Intel-based Mac running OSX 10.7 or newer and Windows 7 or newer. It installs by drag and drop from the installer to your Applications folder method and comes with a 14-day trial period, during which it is fully functional.
How It Works
In Pic 1, you can see that I have whipped up a simple little pop rock piece that I may want to send to an engineer to mix. (No, I won't let you listen to it, it is too embarrassing!) ☺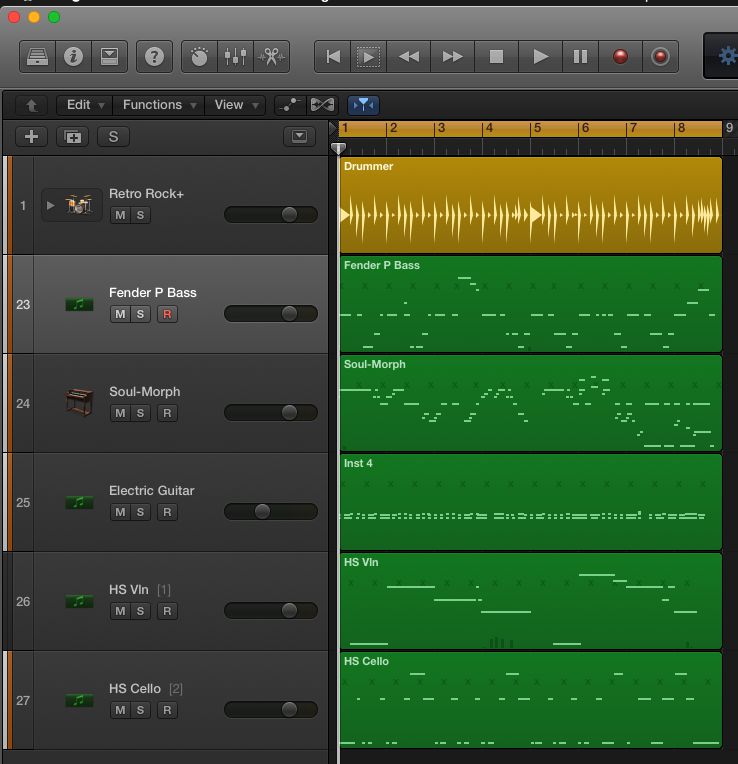 Pic 1
In Pic 2, notice that I have bounced them out to audio files and by the symbol you see that it is clear that I have produced nothing but stereo files.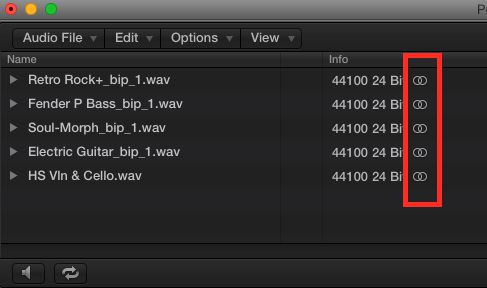 Pic 2
But should they be stereo files in the first place? Is there actually stereo content in them? Let's find out!
In Pic 3, here is StereoMonoizer's GUI, very clean and simple. Obviously what I need to do first is to drag the audio files into the area that says "Drop Files And Folder Here," which you can see I have done in Pic 4 and the Analyze button is lit up.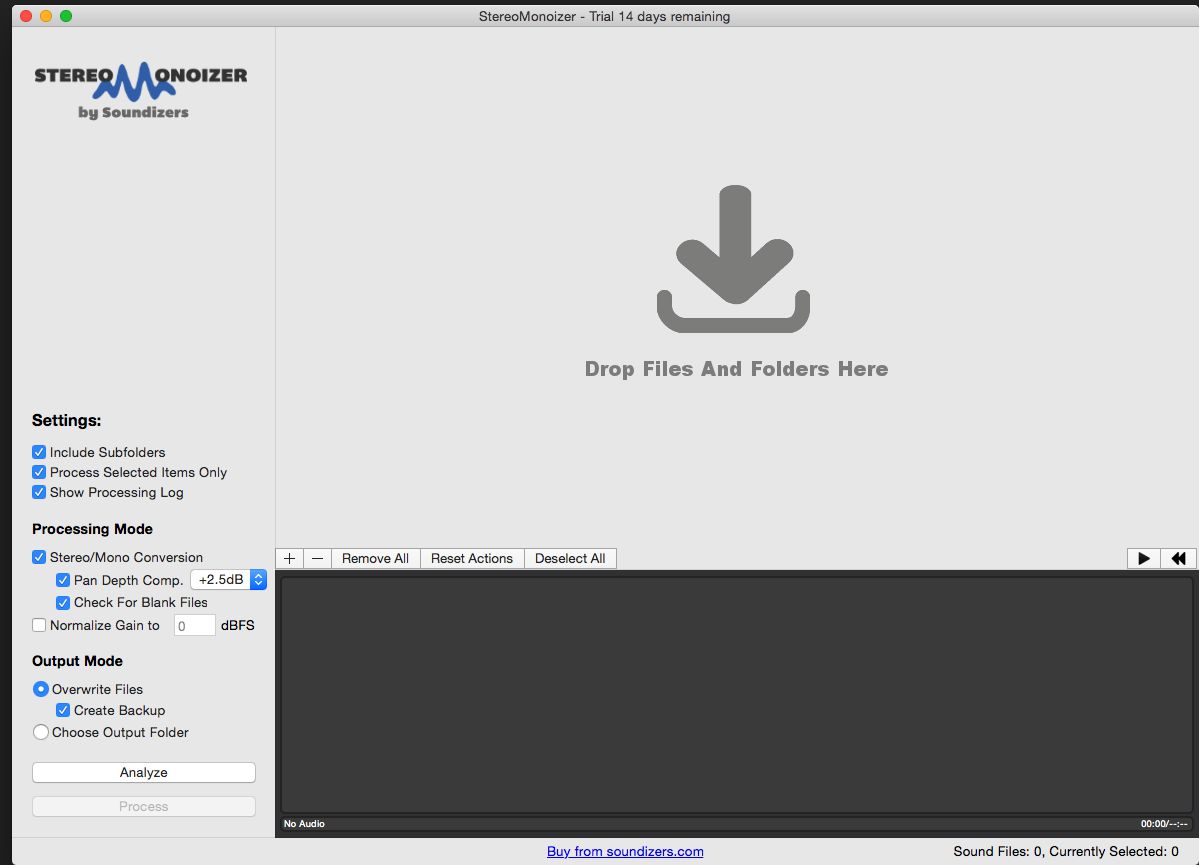 Pic 3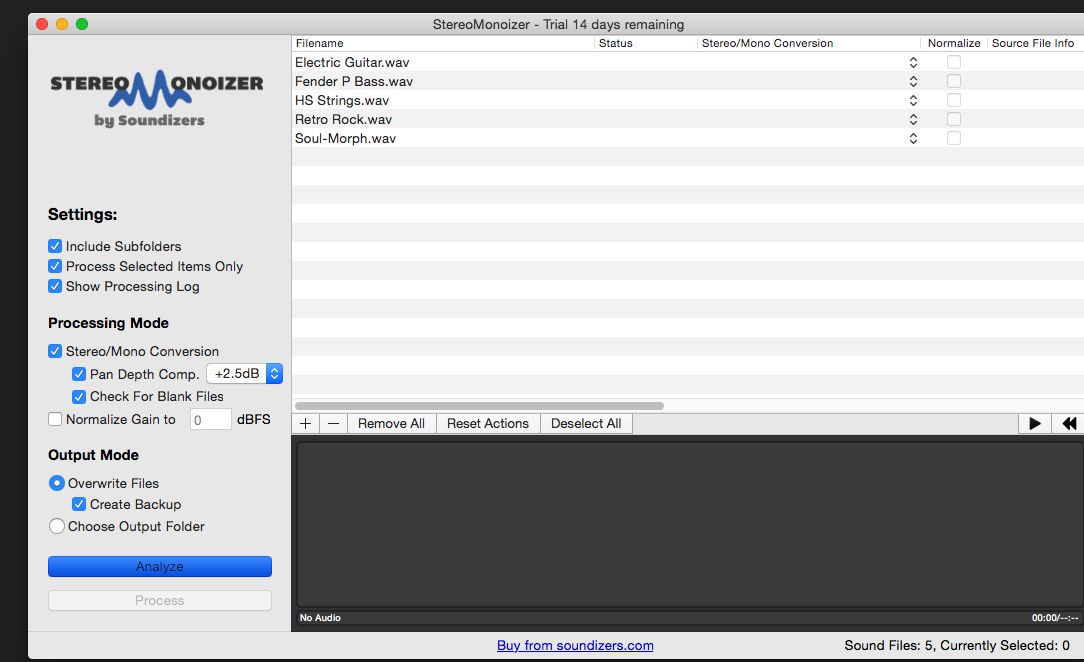 Pic 4
My expectation is that the Electric Guitar and Fender P Bass audio files will be mono while the B3 Soul-Morph, Retro Rock drums and Hollywood Strings parts will be stereo.
I click the Analyze button and sure enough, the Fender P Bass can be converted to mono. The Process button is lit up and by default Create Backup is checked. See Pic 5.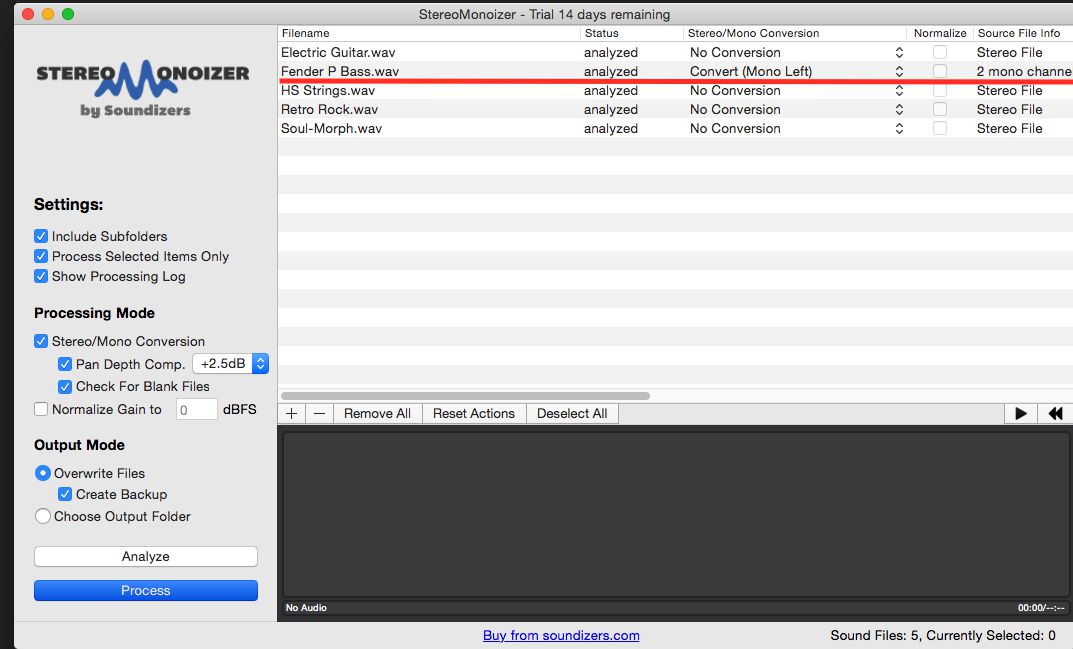 Pic 5
Notice in Pic 6 that when an audio file is actually stereo, StereoMonoizer shows you the stereo content in blue while showing the mono content in grey.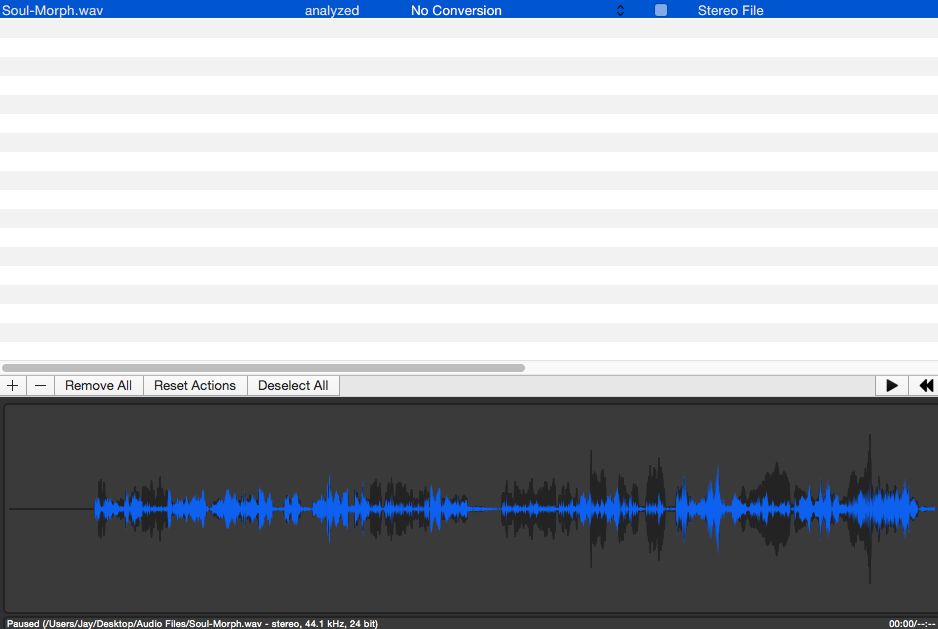 Pic 6
Continuing on with the Fender P Bass audio file, I click the Process button and StereoMonoizer creates a log file for me to either save or close. See Pic 7.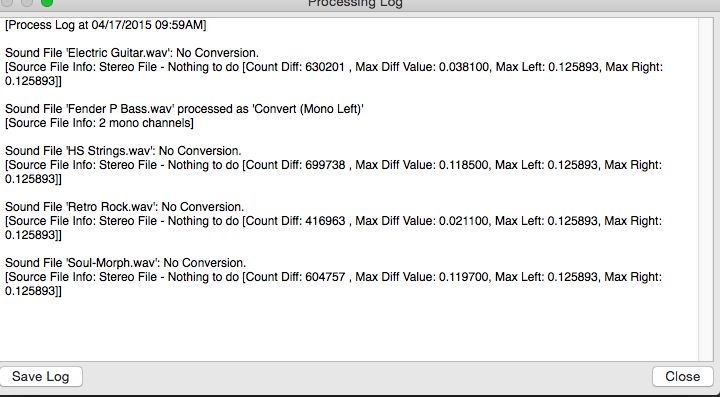 Pic 7
And in Pic 8, you can see that the conversion has indeed taken place.

Pic 8
Could it be any simpler? (StereoMonoizer also gave me the option of normalizing, which I never do).
If I am sending a whole bunch of audio files to an engineer, this would save me a ton of time and make my engineer happy because it saves him/her time, which is always a good thing, and perhaps saves me money, also a good thing. Win-win.
This example did raise, however, one interesting issue. As I said, my expectation was that the electric guitar would also be mono. Why wasn't it?
The answer is clear in Pic 9: I loaded a stereo instance of Kontakt to load the P Bass instrument.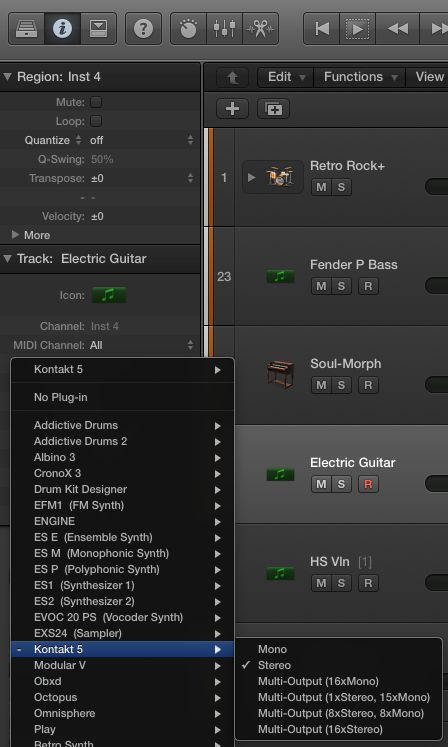 Pic 9
What happens if I change that to a mono instance and bounce it out?
I remove the files in the StereoMonoizer window by clicking Remove All and drag my new bounce in and click Analyze. Sure enough, as you see in Pic 10, it is a mono file and no conversion is necessary.

Pic 10
Do your engineer a favor and enhance your appearance as a professional and buy this thing!
Price: $49 US for a single license and $79 US for a dual platform license

Pros: Simple, fast, and inexpensive.
Cons: None