Sontronics is a British company that designs and builds studio microphones and accessories. While the vast majority of its product lineup is focused on studio recording and live performance mics, its latest release takes things in a slightly different direction. Podcast Pro is designed to bring studio quality sound to the more consumer-oriented world of podcasting and similar areas like broadcast, voiceover and gaming.
Look And Feel
It's competitively priced and has an amazing build quality, really feeling like a much more expensive piece of gear. The red model (as reviewed) looks particularly resplendent and is a nice change from the black or silver finishes of most mics. It has a universal screw thread so it can be mounted on any standard arm or stand, and this is of course hinged so the mic can be angled. You'll need to angle it a little to connect the XLR cable to the base of the mic, and then of course run that into an interface of some kind. There's no USB, but there are many other mics around that have it, if that's something you particularly want.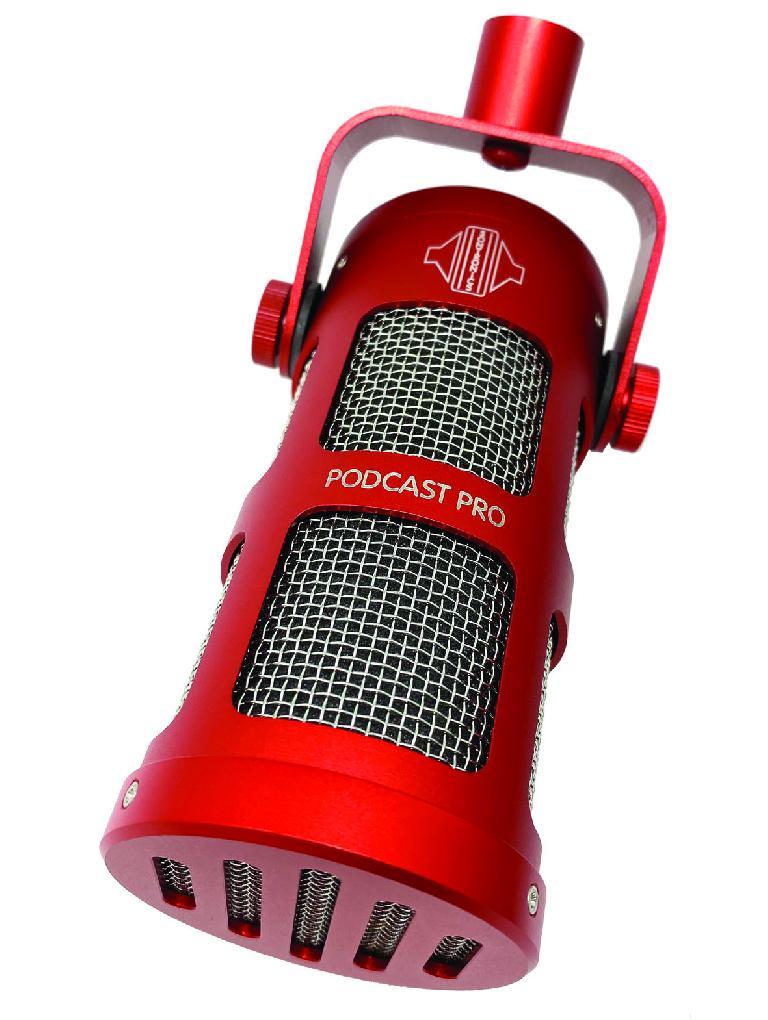 Inside the housing is a fine-mesh pop shield that does a great job of stopping plosives. I have always found a dedicated external pop shield is also a good idea for extra safety, though you will have your own views on this. It uses a tight, supercardioid pattern with a frequency response of 50Hz - 15kHz, sensitivity of -50dB and 600 ohms impedance. The pattern offers great side rejection which is always desirable when recording a single voice. The mic doesn't require phantom power, which is also helpful.
Straight To Track
Sontronics also suggest the signal doesn't require any EQ, an idea which will be strange for music producers though less so for podcasters, where a clean and even sound at source is particularly important since recordings are often tracked as-is, and it's more rare to start EQing individual voices in post production. You might EQ the master track to tune out some hiss or rumble, but individual voices are usually fine recorded as they sound in real life.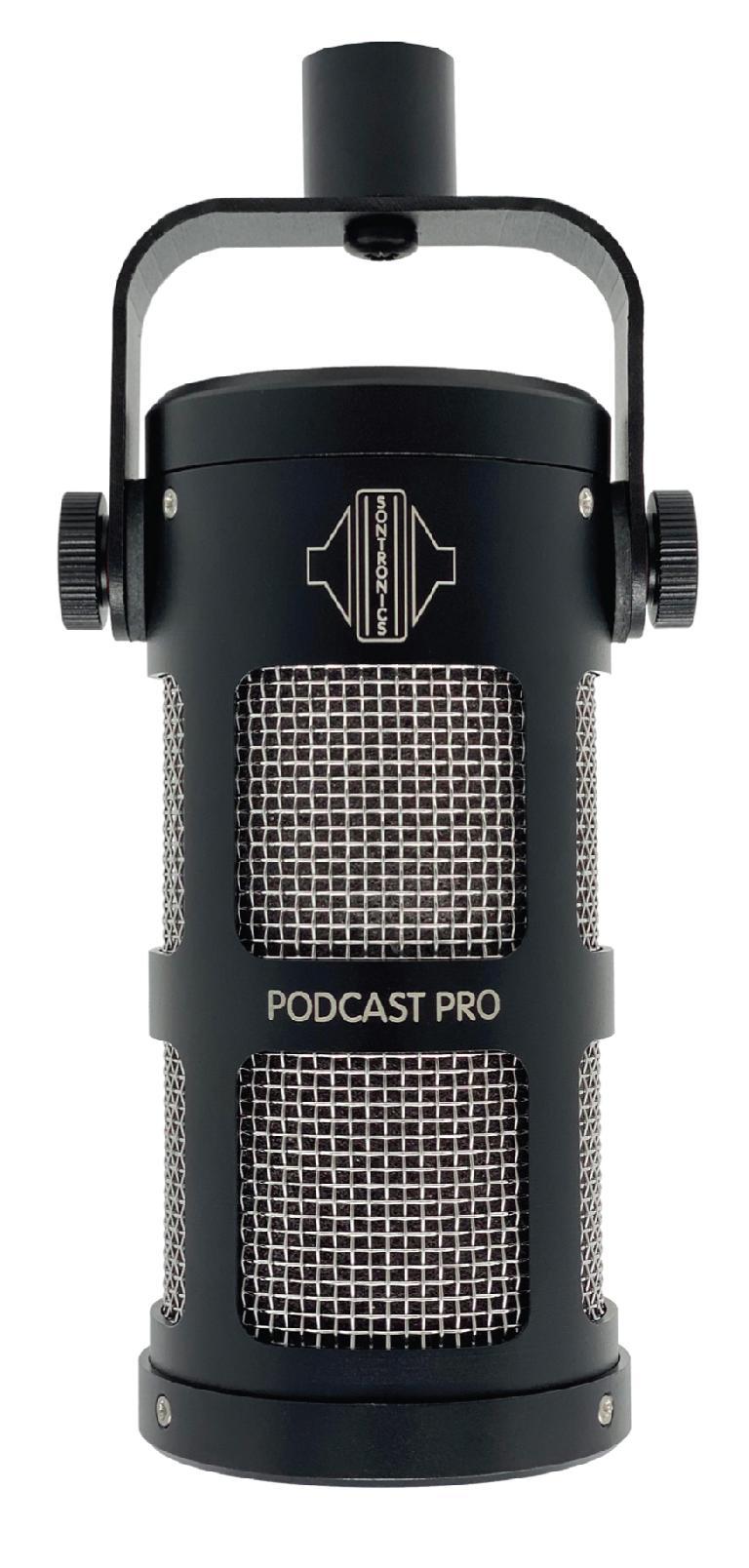 For sure, the audio quality is excellent, as you might expect from a company whose pedigree is in building studio mics. The pop shield did a good job of blocking plosives and sibilance, and the directionality held up well, picking up very little sound from around the sides of the mic. It does use an XLR cable, though this no longer means carrying a large interface around. Companies like IK Multimedia and others make a range of ultra-portable audio interfaces with bus power and one or two XLR ports, so you get the fidelity of the studio-grade connection with the portability of, say, an iPhone.
Conclusion
With podcasting more popular than ever, investing in a good mic or three will ensure that your results come out sounding great. And at this price, the Sontronics Podcast Pro is a fantastic way to get there.
Price: Intro price £99 / $149 / 99 EUR
Pros: Gorgeous design and excellent quality build. Great recording quality. Internal pop shield. Sensibly priced. Doesn't require phantom power.
Cons: Nothing really - if you really want USB there are plenty of alternatives.