Sonnox is well known for their Oxford plug-in series that includes, among others, a great compressor, limiter, eq and reverb. They also offer the ability to create your own bundles. One of their new offerings is the Codec Toolbox, a plug-in and standalone application for encoding your audio files for the web. Sonnox worked closely with codec developer, Fraunhofer IIS to offer the most widely used web compression codecs on a variety of streaming and digital delivery platforms while at the same time creating an intuitive interface for auditioning and printing files quickly. At GBP 35 ($59), the Codec Toolbox is an inexpensive but valuable tool to have in your mastering chain as you prepare your releases for the web.

The Codec Toolbox Plug-In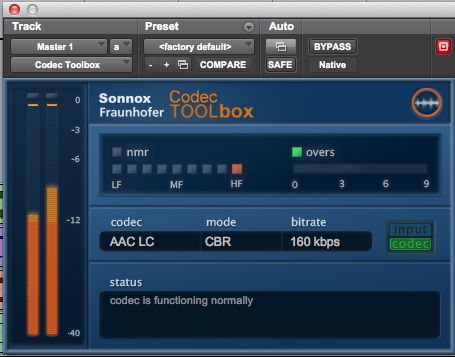 Figure 1 - Codec Tool Box Plug-in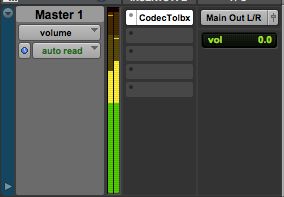 Figure 2 '" Codec Tool Box Plug-in on Master Channel in Pro Tools
The main purpose of the Codec Toolbox Plug-in is to audition files with different codecs without having to print them first. This real-time monitoring is really handy and a great time saver. Sonnox provides a well-written manual with the product so you can learn about the codecs offered and step-by-step instructions on how to get the most out of this tool. The Codec Tool box Plug-in is inserted in the Master Channel in your DAW. In my case, I used Pro Tools to listen to some of my mastered music files. Besides listening to the different codecs and bit rates within those, it's important to notice the NMR and Over meters when auditioning. Also keep in mind that the Codec ToolBox handles files up to 48 kHz. If you require encoding at a higher sample rate (up to 96 kHz), use their Pro-Codec plug-in.
Noise to Mask Ratio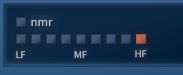 Figure 3 '" Noise to Mask Ratio
The NMR or Noise to Mask Ratio shows the frequency areas where the difference between the codec output and the original input signal might be audible. While listening through the codecs, I could see some loss in the high frequencies in the NMR meter, but not necessarily hear them until I down sampled further. I swapped between codecs and listened to hear the difference between them. I was also able to hear more detail in the various codecs by switching between the '