Owners, or buyers of new Focusrite Clarett, Scarlett, and Saffire will be pleased to hear that not only do they get some free, new plug-ins from Softube, but, in addition to getting them for free, they are really, really good. In this review, I'd like to tell you about the TSAR-1R Reverb, a really cool Tube Delay, and a gritty, gritty Saturation knob that all culminate into the Time and Tone bundle, exclusive to Focusrite owners. Let's check it out and see why you want to download this!
Look and Feel...
Softube often surprises me with what they are willing to give away. And to be honest, I've gotten to the point where, when I get new gear, I'll usually kind of sift through the small little bits of paper that usually come with controllers, and so on, just to see if there might be a Softube label.
The Saturation Knob, for example, that comes in the Time and Tone bundle I'm already familiar with from Reason, as a Rack Extension. It was given away as a freebie, a while back, and you most likely already know about it. But, to get it, finally as a VST/AU... well, I was really excited about that. It's silver, it's pretty, but it also adds some very nice, natural grit, and drive, without sounding like a fake, flat, freebie, distortion unit. And, with it's minimal settings—a saturation knob, to add in more gnarly grit, and a three setting switch to modify the color of the saturation (light, medium and dark) you'll quickly find yourself reliant. It sounds incredible on drums, on guitars and synths. In my experience, it tends to be one of those plug-ins you can turn to, when it just isn't sounding right.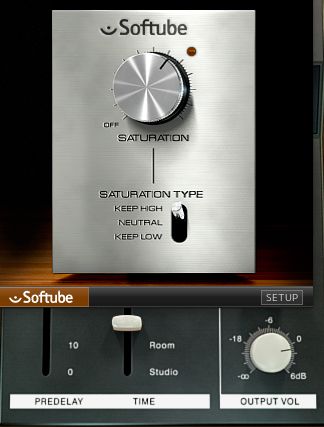 While the Saturation knob is great, you may be even more excited to hear that with the Time and Tone Bundle, you also get a really, really beautiful reverb. The TSAR-1R is a little brother reverb to the venerated TSAR-1 Reverb, and from a distance looks just as simple as the Saturation Knob.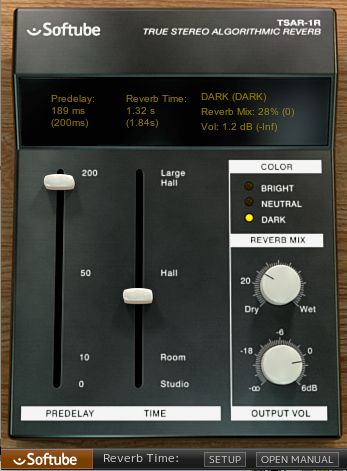 Sporting only two faders, two knobs and one switch, the TSAR-1 could easily be seen as a joke to experienced users... Until you try it out. The tails are crisp, and the Pre-Delay sounds strangely natural, while at the same time having enough distance (all the way up to a 200 ms). The Time knob will go over great with new users, in the sense that it gives simple explanation on the faceplate, allowing you to move from a Hall Setting, all the way down to a Studio setting, but with many degrees in between. So, you can get a room setting that is somewhere between extremes. Though, if the quaint simplicity isn't enough, you can get an exact calculation of all the settings in the strikingly realistic display, sitting at the top of the virtual reverb unit.
This particular plug-in, within the bundle, is already a reverb that I'm using often. It's particularly cool for snare drums, with the smooth tails, and the ability to adjust from bright, medium and dark tonality.
Delay It
In addition to, and definitely not least, there is also the Tube Delay, included in the Time and Tone bundle. While this is a great delay, in Softube's own words, 'It's a pre-amp, with an added delay section'. In other words, this effect has multiple uses for coloration.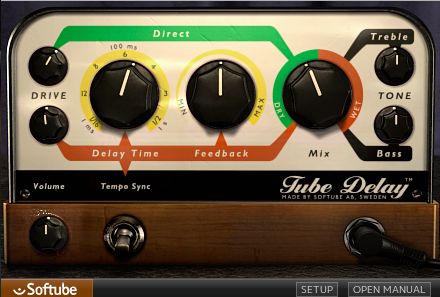 Personally, I love being able to overdrive my delay, especially for those screaming 303s. And, Tube Delay, with its basic interface, and charming return to an even older school of aesthetics... and, a really warm, crisp sound, has really won me over.
Conclusion
If you're thinking of buying a new audio interface, and would like to claim some additional, obscene value, I would highly consider taking a look at one of the audio interfaces that carries Time and Tone bundle. The plug-ins within are rock solid, go easy on the CPU, and sound great using some amazingly warm, programmed algorithms, that just happened to sound and appear like devices from a more classic era.
Price: Valued at $198—free for new owners of Scarlett, Saffire and Clarett interfaces.
Pros: Classy, useful, and wonderful sounding effects that are free with a Focusrite audio interface.
Cons: You have to buy an audio interface (admittedly the choice is fantastic) to get the bundle.