Sennheiser hat sich auf nicht nur unser Bedürfnis nach Individualität unser Bedürfnis nach Mobilität und hohe Klangqualität in einem aufregenden neuen Modell der Kopfhörer einfach als Momentum bekannt abgeholt, aber auch. Vor kurzem hatte ich die Möglichkeit, einige Zeit zu verbringen Aufbau meiner Schwung für die auf dem Sprung mit diesen ehrfürchtigen wenig Headsets.
Over Ear, Under Gewicht ...
Das war eine wirklich spannende Rezension für mich, da die Momentum sind sowohl ein Audio-Erlebnis und eine Mode-Erfahrung. Ich war begeistert, als ich die E-Mail von Rachel, als bei Sennheiser, fragen mich die Farbe des Momentum On Ear Heaphones Id gerne versuchen. Dies ist nicht eine Frage, die ich als Gutachter gefragt, niemals! Also, das Gefühl, wie ich war immer, einen neuen Cadillac fahren, oder etwas, in den sechziger Jahren, bat ich um die candy apple red Farbe, dass ich aus dem obszön großen Palette von Farben sah, kommen die Momentum in.
Und, lassen Sie mich Ihnen sagen, ich sehnsüchtig erwartete den Moment für meine Kopfhörer rot zu zeigen. Als ich schließlich nahm die gelieferten Box auf meiner Veranda, war ich aufgeregt, da sie toll aussehen. Und während Sport viel rot, Theres viele gebürstet, silber Aluminium, sowie rot gefärbt, Leder, auch. Sie sehen super aus ...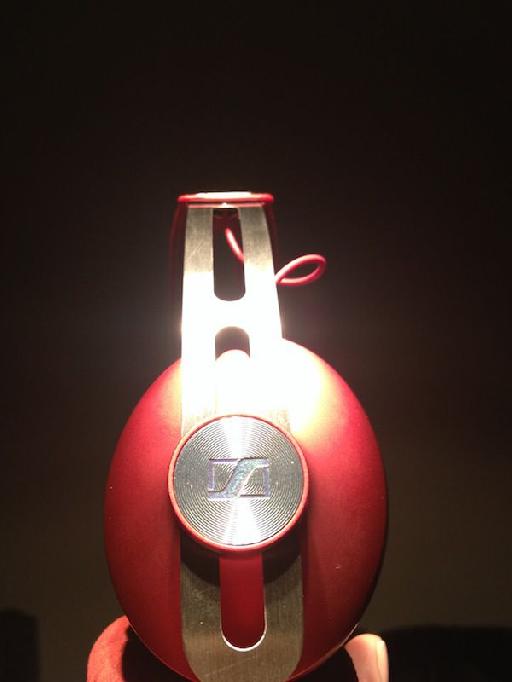 Im Nu war ich meine roten Momentum, sich aus dem sehr cool, Leder-ish Fall, dass sie in. Das Timing war perfekt, denn ich war auf dem Weg aus dem Haus. Was für eine großartige Gelegenheit, um sie on the fly zu versuchen.
On the Road Again ...
Jetzt heres ein Szenario, ich habe mich mit Kopfhörern auf den Laufwerken genommen und haben vergessen, dass sie nicht iPhone-Mikrofon ausgestattet. Dies führt natürlich zu der spastischen Tanz der rudernden Armen, Schnüre und einige andere Fahrer beginnen, für ihre Sicherheit um Sie kümmern.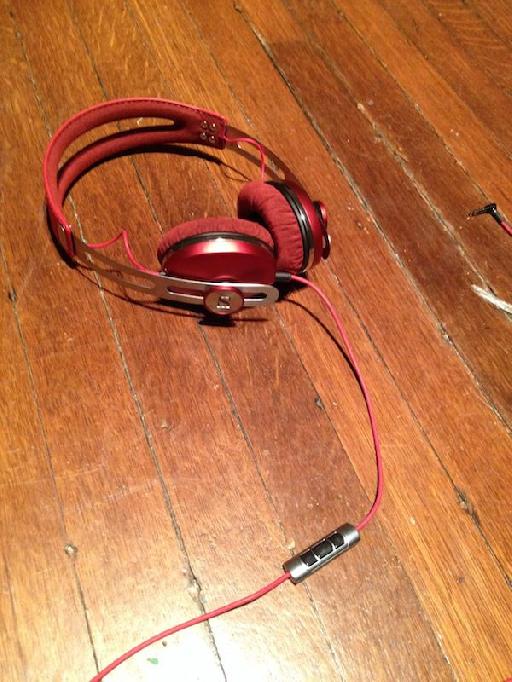 Das war nicht einer der Fälle. Ich war erleichtert zu sehen, dass die Momentum haben ein kleines Volumen-und Antwort-Kontrollstreifen auf der Schnur. Die Tasten sind größer, als Norm, und fühle mich sehr robust, im Vergleich zu Apples-Version. Das Kabel ist auch rot, oder was auch immer Ihre gewählte Farbe ist für Ihr Gerät. Und die Dinge noch besser zu machen, gibt es zwei Schnüre, die an die Haupt Headset befestigen. Eine Version mit Mikrofon und Lautstärkeregler, eine ohne. Diese Kopfhörer wurden sehr sorgfältig eingerichtet.
Klingt ...
Der Sound ist eigentlich sehr schön. Sie sind voll, und in der gleichen Zeit, flach. Und als jemand, Im entfernt, an der Straße nach im Studio recht häufig geht, war es schön, aus dem Auto ins Studio zu gehen, direkt, ohne diese Kopfhörer abzunehmen. Diese wirklich fasziniert mich, wie Ive hatte immer verschiedene Kopfhörer für verschiedene Zwecke. Ive nie gedacht, der mit einem Paar, das sowohl stilvoll und würdig Studio zur gleichen Zeit. Auch wenn sie nicht die Ohren vollständig umschließen, sie immer noch einen sehr guten Job Abdichtung um die Ohren. Ja, Theres einige Audio Blutungen im von außen. Aber, so wie ich dies schreibe, auf den Momentum in einem Café, Im mehr als zufrieden mit der Leistung. Habe ich erwähnt, dass sie sehr bequem sind, auch?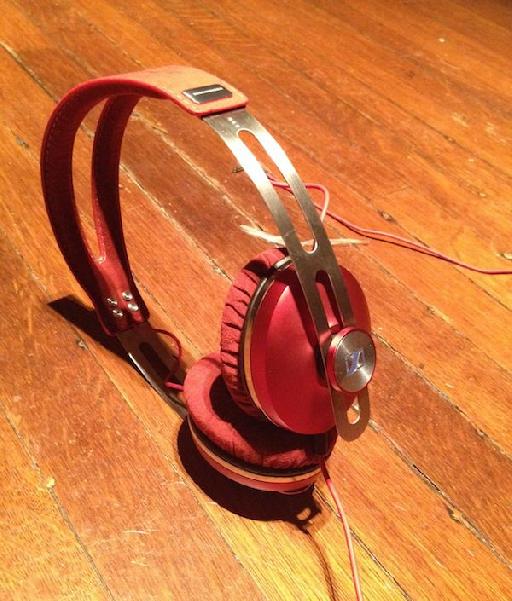 Abschluss
Es ist einfach zu sehen, was der Hype geht nach dem Versuch, die Momentum. Wie sie wirklich verwandeln nahtlos zwischen dem Studio, Auto-und Coffee-Shop, ich kann nicht einmal anfangen, Ihnen zu sagen, wie überrascht ich war, einen Lebensstil Schub von einem Paar Kopfhörer, die $ 200 sind zu haben. Ich dachte eigentlich, dass dieses Qualitäts wäre mehr wert. Da immer mehr Menschen entdecken diese kompakte, schön klingende, bunte Kopfhörer und kann nicht erkennen, dass sie ohne diese zu leben, vielleicht Sennheiser neu bewerten den Preis.
Kosten: $ 229

Vorteile: Hervorragende Klangqualität in einem tragbaren, komfortabel, stilvollen Gehäuse.

Nachteile: Preis nicht passen könnte jeder Verbraucher Budget.

Web: