I'm not sure how this happened but Scuffham Amps S-Gear amp modeling software went completely under my radar. That is until a few weeks ago.
Developed by Mike Scuffham, S-Gear is what you'd expect from the guy who produced the JMP-1 for Marshall. Quality stuff!
Instead of throwing a truck load of options at you, S-Gear has focused on just three highly versatile and responsive amp simulations which gain a lot of tonal flexibility from the cabinet simulations. You also get a Delay and a Chorus/Flanger. In truth, pretty much all you need!
The Amps
First up is The Duke. This is based on what I'm guessing to be a Dumble or Bogner type boutique amp. This has two channels: Clean and Overdrive. Pretty much a great all rounder here from silky smooth lead tones to crystal clean.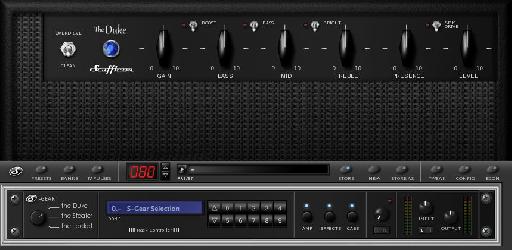 The one thing that stuck me is the way this amp cleans up just by using your volume control on the guitar. Very responsive to the players dynamics which is great.
Next up we have the Stealer. This is definitely more of a Marshall vibe. Very reminiscent of a Plexi kind of tone. Only one channel here but one that goes from great clean tones to raging distortion by using the Push, Boost and Amp Drive (which produces a natural compression in the power amp stage).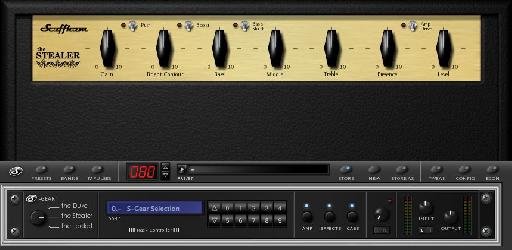 Again highly flexible and a joy to play!
Last up is the Jackal. This is the high gain end of the amps. Crushing distortion on the Dirty channel but still cleans up nice on the clean channel.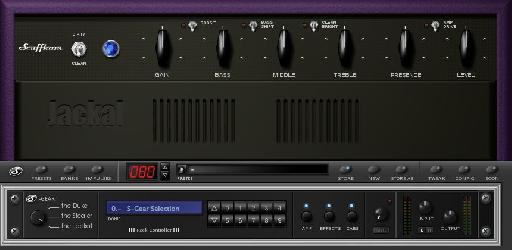 From old school Thrash to Country!
Pro Convolver
The Pro Convolver is a speaker simulator based on convolution. S-Gear ships with some very high quality IR's from Redwirez. To load a Pro Convolver into the rack, just Right-click and choose from the menu. As yet there is no Control-Click on Mac, which is a huge pain if you're a one-button mouse click kind of person, like me. This should be coming soon though.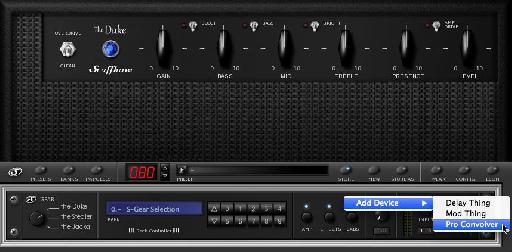 You get two Cab slots. Both Cab slots have a choice of various speakers...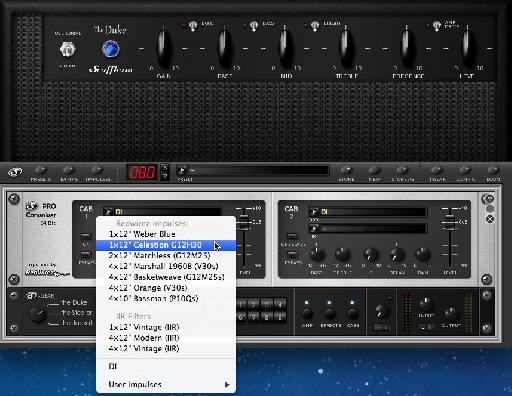 And a choice of various mics and mic positions.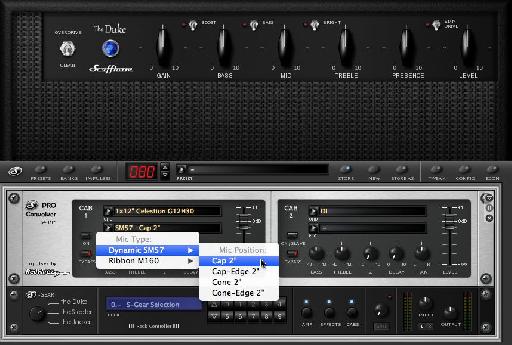 You'll find each cab has varying positions.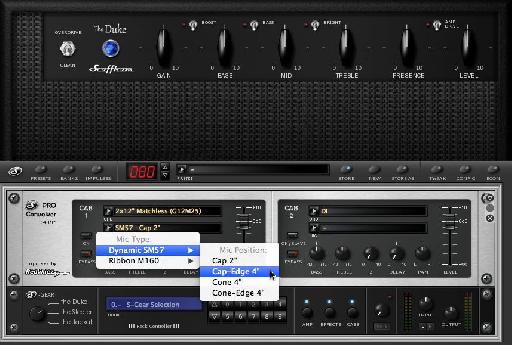 There are a number of options for each Cab like EQ, Pan, Delay (up to 25ms for stereo widening effects) as well as the option to Slave Cab 2 to Cab 1.
Tweak Mode
Tweak mode opens some extra parameters for each amp that allow you to adjust Power Amp settings like Sag, High Cut and Presence Frequency. The Duke also has a setting for choosing the Overdrive character.

The Stealer and Jackal only provide the regular power amp tweaks.

Again these can provide the amps with a lot of variation in response and tone.
Effects
The effects are very simple with only two rack units available. They are, however, really high quality and provide a wide range of effects.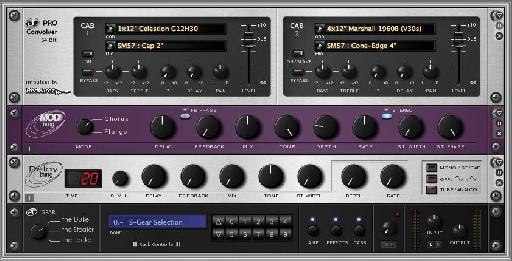 From gorgeous modulated delay.
to extreme flanging!
To lush Chorus!
The rack elements can be dragged around ala Reason for different signal path structures.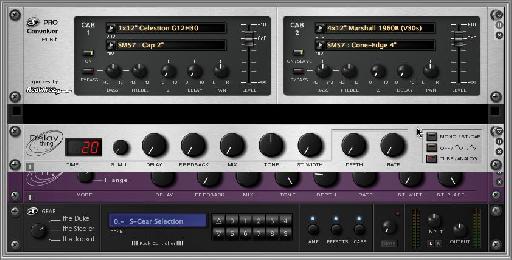 All in all, this is probably one of the best amp simulations I've ever used. A wide range of presets will keep you happy or making your own is super simple too.
These three amps cover most, if not all ground as far as tone goes!
Highly recommended! And for just $75, it's a no brainer!!