Quando eu ouvi pela primeira vez sobre Samsons mais recente entrada para o jogo do monitor de campo próximo a um preço que era menos de $ 300, eu estava muito cético. Depois de passar duas semanas com os monitores Resolv RXA6 , eu posso honestamente dizer que esses monitores pode definitivamente ganhar um lugar no estúdio em casa ou projeto.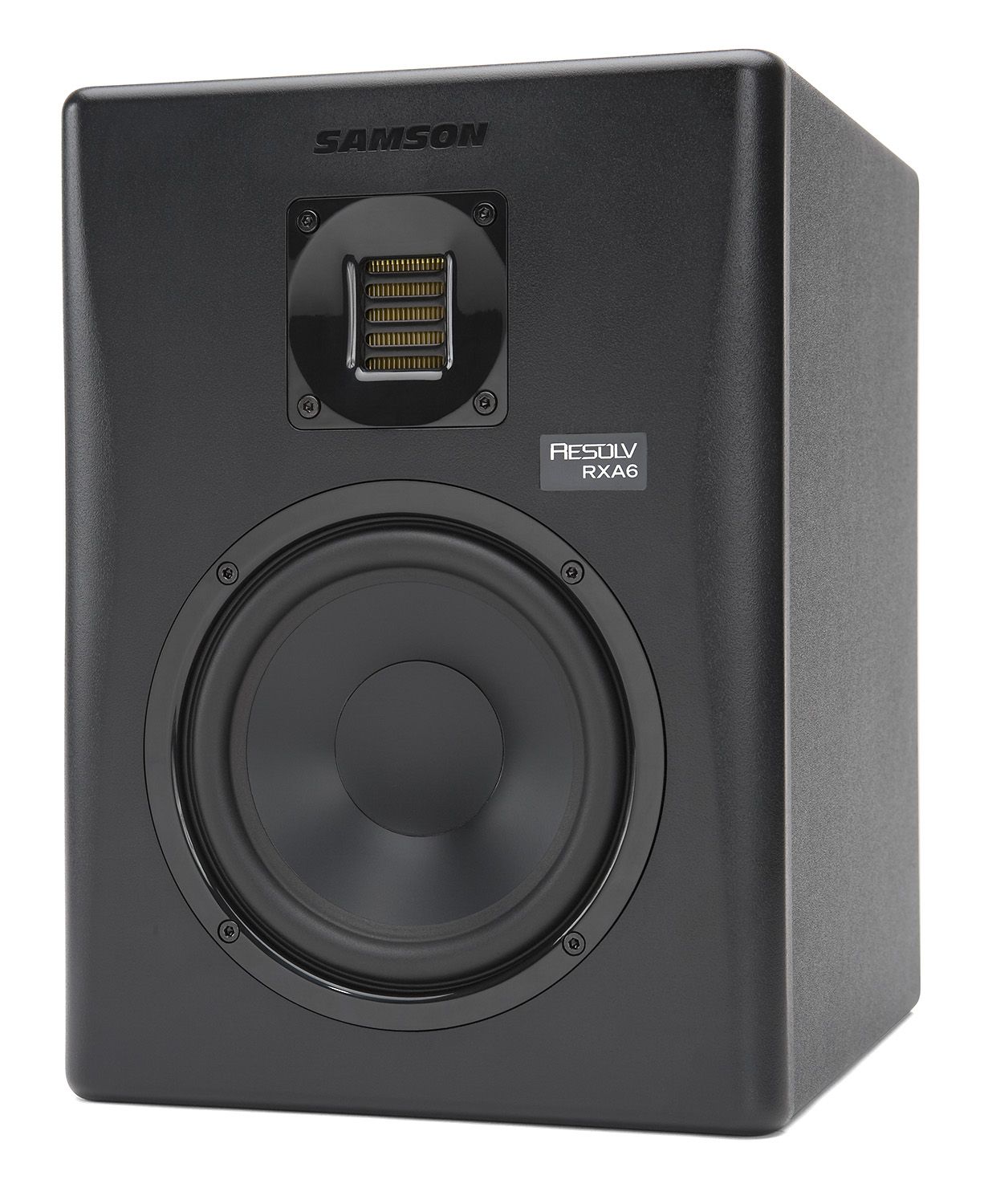 O Samson Resolv, uma excelente escolha para menos de $ 300.
Os Stats
Os monitores RXA6 ter um "woofer e 2,5" tweeter 6. Eles embalam 100 W de potência total e pode cobrir de 45 Hz a 27 kHz em range.Theres sonoras alguma tecnologia interessante por trás desses alto-falantes com Samsons Air Deslocamento Ribbon Tweeter que movimenta quatro vezes o ar de um tweeter dome padrão. Isso produz altas frequências alargadas com resposta de fase precisa e extremamente baixa distorção.
Os monitores Resolv também apresentam um alto-falante LF e gabinete que estão intimamente combinados para produzir um baixo final sólido. O gabinete bass-reflex trabalha lado a lado com o amplificado separadamente 6 woofer para dar-lhe uma escala apertada inferior, com menos lama.
Samson tem fornecido apenas cerca de todas as entradas que você precisa aqui, com uma XLR, quarto e entrada RCA na parte traseira. Você pode conectar engrenagem tanto balanceada e solidamente. Há também um EQ de baixa e alta frequência fornecida para ajudar a ajustar as RXA6s ao seu espaço.
Selvagem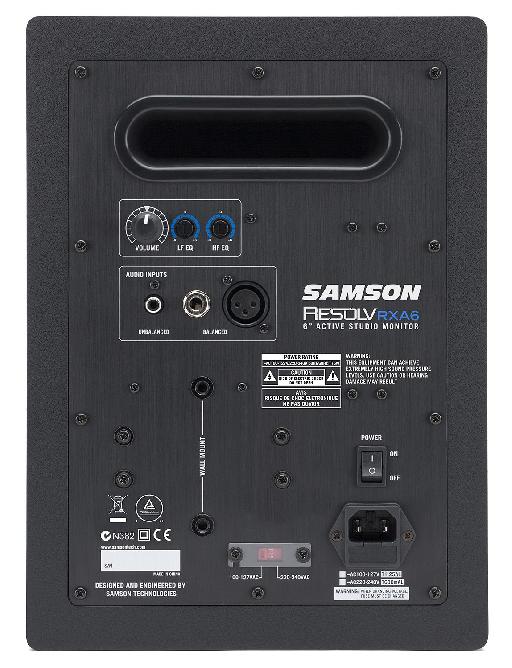 O RXA6 tem muitas opções de conexão, bem como um equalizador de tom-shaping na parte de trás.
Com todos esses atributos, como é que estas colunas realizar-se na natureza? Muito bem, na verdade! Eu colocá-los contra a minha principal e secundário conjunto monitoramento rigsa de Mackie HR824 monitora, bem como um conjunto de clássicos JBL 4312 caixas de monitoração. Eu estava particularmente interessado em ver como esses monitores classificados contra um par de aproximadamente 1.100 dólares mais caro.
Samson has made a really smooth monitor here that doesn't punch any specific frequency out at you, thus saving your ears and helping to prevent fatigue.
Fiquei agradavelmente surpreso ao ouvir a resposta dos RXA6s ao longo do tempo. Sansão fez um monitor realmente bom aqui que doesnt socos qualquer freqüência específica para fora em você, poupando seus ouvidos e ajudar a prevenir a fadiga. O Resolvs verdadeiramente pode empurrar um sinal muito poderoso (poderoso o suficiente para acordar meus quatro anos de seu cochilo no andar de cima, pelo menos) e pendurar lá um pouco antes de se tornar distorcida. Contra monitores que estavam um pouco mais poderoso em termos de tensão, eu nunca senti que eu não seria capaz de obter energia suficiente para fora da Samson RXA6s.
Em termos de clareza e de quanto tempo vai demorar para chegar a mistura do ponto A para o ponto B, eu não acho que você pode encontrar melhor nesta faixa de preço. Se você tem o dinheiro para investir em um par de monitores de boutique, você pode ser capaz de encontrar e resolver os problemas um pouco mais rápido, mas qualquer bom estúdio deve ter um segundo par de alto-falantes para visualizar um mix e você realmente não pode errar em esse preço.
Conclusão
Se você está apenas a montar o seu estúdio de projeto e você está olhando para os monitores que lhe dará grandes resultados sem esvaziar sua conta bancária, não procure mais. Se você já possui um par de monitores caros e precisam de obter esse segundo par de A / B em seu mix, os monitores RXA6 valem uma olhada.
Preço:
Prós:
Contras:
Web: