La première fois que j'ai entendu parler de Samsons dernière entrée dans le champ proche jeu de moniteur à un prix qui était moins de 300 $, j'étais très sceptique. Après avoir passé deux semaines avec les moniteurs Resolv RXA6 , je peux honnêtement dire que ces moniteurs peuvent certainement gagner une place dans le studio maison ou de projet.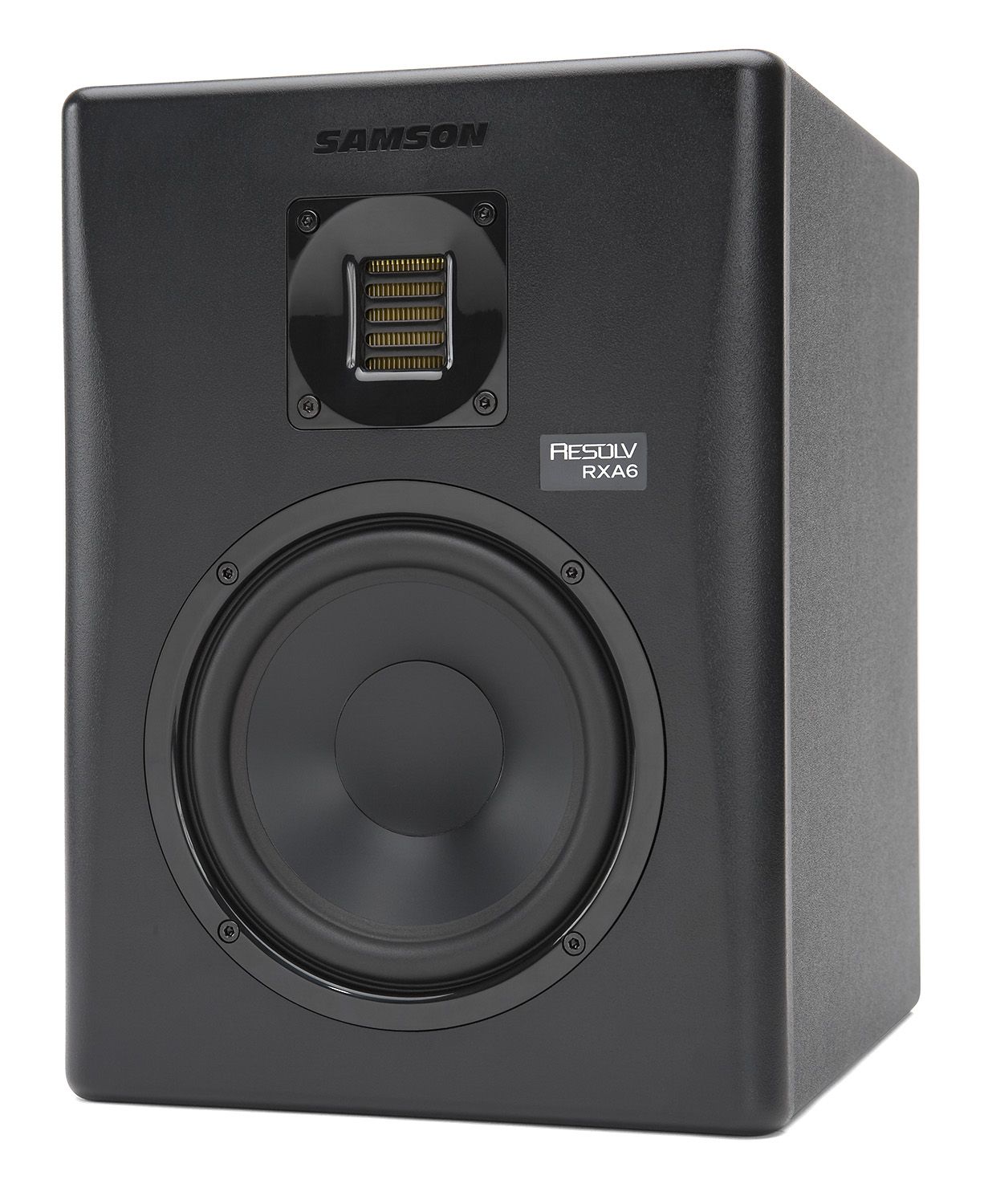 Le Samson Resolv, un excellent choix pour moins de 300 $.
Les Statistiques
Les moniteurs de RXA6 ont un "woofer et un 2.5" 6 tweeter. Ils emballent 100 W de puissance totale et peuvent couvrir de 45 Hz à 27 kHz dans range.Theres sonores certaine technologie intéressante derrière ces haut-parleurs avec Samsons Air Cylindrée Tweeter ruban qui se déplace quatre fois l'air d'un tweeter à dôme standard. Ce produit hautes fréquences étendues avec une réponse en phase précise, et une distorsion extrêmement faible.
Les moniteurs Resolv disposent également d'un haut-parleur LF et le cabinet qui sont étroitement combinés pour produire une fin solide faible. L'enceinte bass-reflex travaille main dans la main avec le amplifié séparément 6 woofer de vous donner une fourchette étroite inférieure avec moins de boue.
Samson a fourni à peu près toutes les entrées que vous avez besoin ici, avec une XLR, 1/4 et entrée RCA à l'arrière. Vous pouvez vous connecter engins symétriques et asymétriques solidement. Il ya aussi un EQ basse et haute fréquence fournie pour aider à régler les RXA6s à votre espace.
Sauvage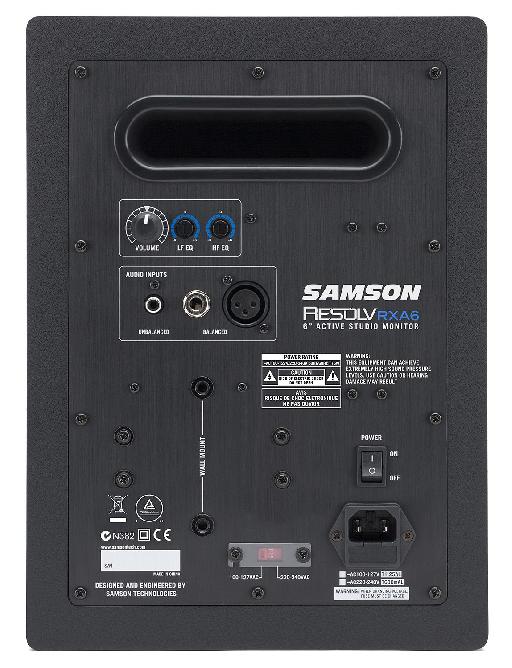 Le RXA6 dispose de nombreuses options de connexion ainsi qu'un EQ ton de mise en forme sur le dos.
Avec toutes ces statistiques, comment ces orateurs qui tiennent dans la nature? Assez bien, en fait! Je les ai mis contre mon principal et secondaire ensemble de rigsa de surveillance de Mackie HR824 surveille ainsi que d'un ensemble de classiques JBL 4312 haut-parleurs du moniteur. J'ai été particulièrement intéressé de voir comment ces moniteurs notés contre une paire d'environ 1100 $ plus cher.
Samson has made a really smooth monitor here that doesn't punch any specific frequency out at you, thus saving your ears and helping to prevent fatigue.
J'ai été agréablement surpris d'entendre la réponse des RXA6s au fil du temps. Samson a fait un moniteur vraiment bon ici qui ne marche pas frapper n'importe quelle fréquence spécifique sur vous, économisant ainsi vos oreilles et aider à prévenir la fatigue. Le Resolvs peut vraiment pousser un signal assez puissant (assez puissant pour réveiller mon-quatre ans de sa sieste à l'étage, de toute façon) et accrochez-vous un peu avant d'être déformée. Contre moniteurs qui étaient un peu plus puissant en termes de tension, je n'ai jamais senti que je ne serais pas en mesure d'obtenir suffisamment de jus de Samson RXA6s.
En termes de clarté et de combien de temps il vous faudra pour obtenir un mélange à partir du point A au point B, je ne pense pas que vous pouvez trouver mieux dans cette gamme de prix. Si vous avez de l'argent à investir dans une paire de moniteurs de charme, vous pourriez être en mesure de trouver et résoudre les problèmes un peu plus rapide, mais tout bon studio devrait avoir une deuxième paire de haut-parleurs pour prévisualiser un mélange et que vous ne pouvez vraiment pas vous tromper à ce prix.
Conclusion
Si vous êtes juste de mettre en place votre studio de projet et vous êtes à la recherche de moniteurs qui vous donnera d'excellents résultats sans avoir à vider votre compte en banque, ne cherchez pas plus loin. Si vous possédez déjà une paire de moniteurs coûteux et ont besoin pour obtenir ce 2ème paire à A / B sur votre mix, les moniteurs de RXA6 méritent le détour.