Cuando escuché por primera vez acerca de Samsons última entrada en el juego del monitor de campo cercano a un precio que era menos de $ 300, yo era muy escéptico. Después de pasar 2 semanas, con los monitores Resolv Txa6 , puedo decir honestamente que estos monitores definitivamente pueden ganar un lugar en la casa de estudio o proyecto.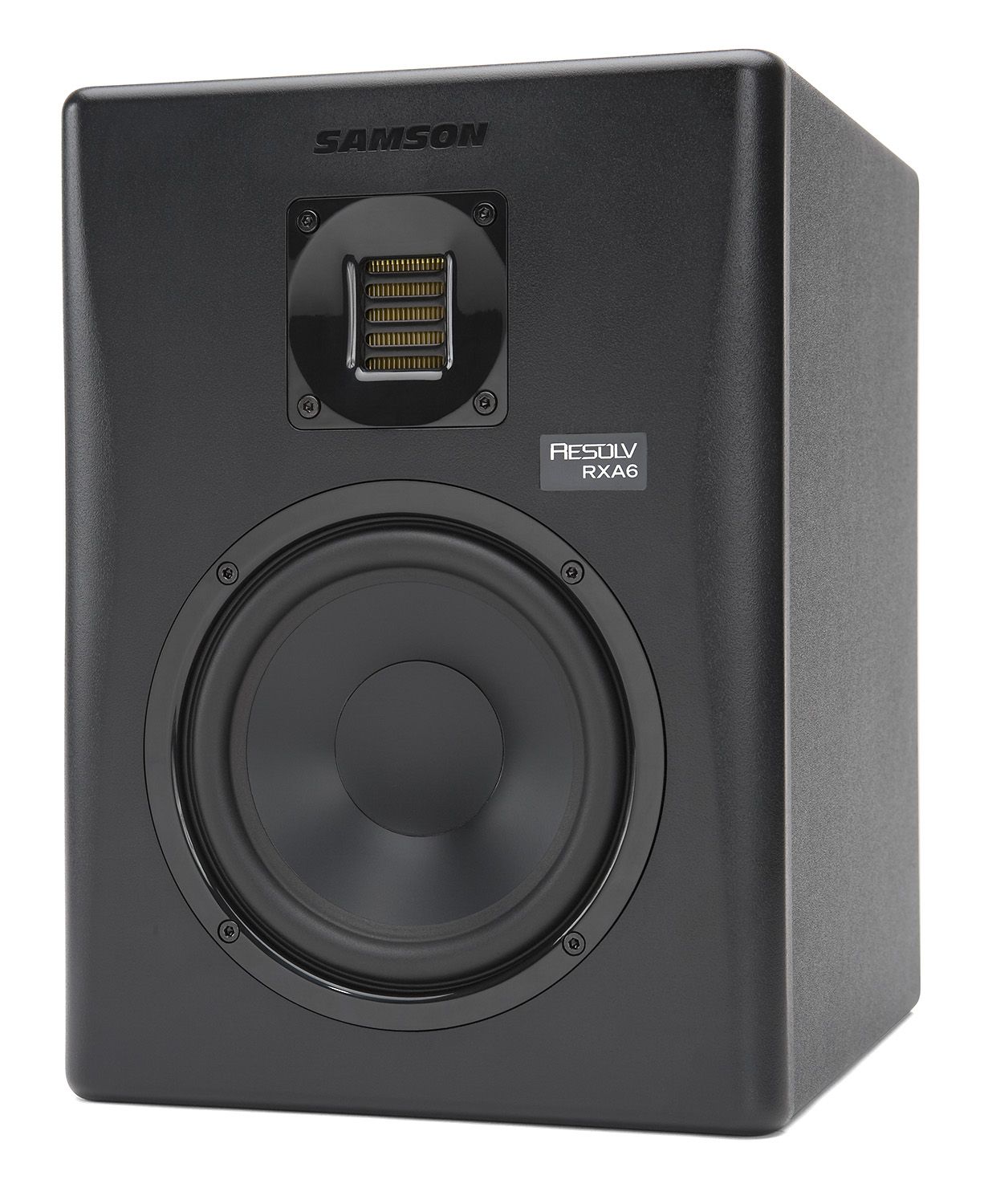 El Samson Resolv, una excelente opción para menos de $ 300.
Las estadísticas
Los monitores Txa6 tienen un "woofer y un 2,5" 6 tweeter. Ellos empacan 100 W de potencia total y pueden cubrir desde 45 Hz a 27 kHz en range.Theres sónicas alguna tecnología interesante detrás de estos altavoces con Samsons Desplazamiento de aire tweeter de cinta que se mueve cuatro veces el aire de un tweeter de cúpula estándar. Esto produce altas frecuencias extendidas con la respuesta de fase precisa, y una distorsión extremadamente baja.
Los monitores Resolv también disponen de un altavoz LF y el gabinete que están estrechamente combinan para producir un sólido de gama baja. El recinto bass-reflex trabaja mano a mano con el amplificado por separado 6 woofer para darle un rango estrecho inferior con menos barro.
Samson ha proporcionado casi todos los insumos que necesita aquí, con un XLR, 1/4 y entrada RCA en la parte posterior. Puede conectar el engranaje equilibrado y desequilibrado sólidamente. También hay un EQ de baja frecuencia y alta, para ayudarle a afinar las RXA6s a su espacio.
Salvajes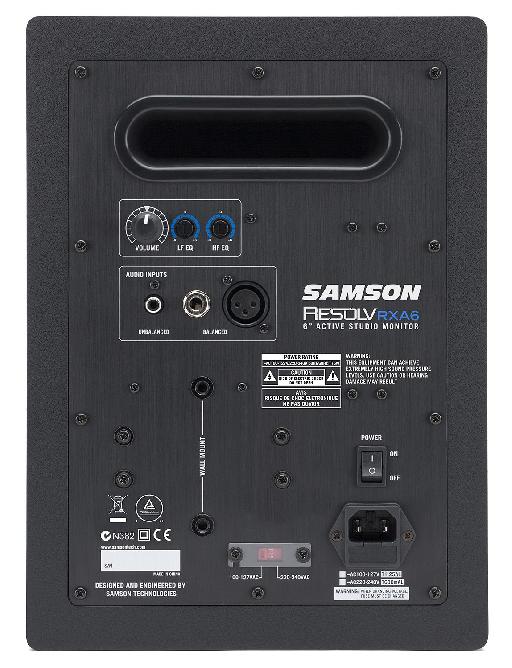 El Txa6 tiene un montón de opciones de conexión, así como un ecualizador de ajustar el tono de la parte posterior.
Con todas esas estadísticas, ¿cómo estos altavoces se sostienen en la naturaleza? Muy bueno, en realidad! Las puse contra mi principal y secundaria conjunto de supervisión rigsa de Mackie HR824 supervisa, así como una serie de clásicos JBL 4312 altavoces del monitor. Yo estaba particularmente interesado en ver cómo estos monitores preparados contra un par de aproximadamente 1.100 dólares más caro.
Samson has made a really smooth monitor here that doesn't punch any specific frequency out at you, thus saving your ears and helping to prevent fatigue.
Me sorprendió gratamente al escuchar la respuesta de los RXA6s con el tiempo. Samson ha hecho un monitor realmente suave aquí que imposible perforar cualquier frecuencia específica a la vista, con el consiguiente ahorro de las orejas y ayudar a prevenir la fatiga. El Resolvs realmente puede empujar una señal bastante potente (lo suficientemente potente como para despertar a mi hijo de cuatro años de edad de su siesta de arriba, de todos modos) y colgar en él un poco antes de que se distorsione. Frente a los monitores que eran un poco más potente en términos de voltaje, nunca me sentí que no iba a ser capaz de obtener suficiente jugo de la Samson RXA6s.
En términos de la claridad y el tiempo que le llevará a obtener una mezcla del punto A al punto B, yo no creo que se pueda encontrar algo mejor en este rango de precios. Si usted tiene el dinero para invertir en un par de monitores de boutique, usted puede ser capaz de encontrar y resolver problemas un poco más rápido, pero cualquier buen estudio debe tener un segundo par de altavoces a la vista preliminar de una mezcla y usted realmente no puede ir mal en este precio.
Conclusión
Si usted es simplemente la elaboración de su proyecto de estudio y ya está buscando monitores que le dará grandes resultados sin vaciar su cuenta bancaria, no busques más. Si usted ya tiene un par de monitores caros y la necesidad de conseguir que el segundo par a A / B en la mezcla, los monitores Txa6 son digno de una mirada.
Precio:
Pros:
Contras:
Web: