Als ich zum ersten Mal von Samsons neueste Eintrag in das Nahfeld-Monitor Spiel zu einem Preis, der unter 300 Dollar war hörte, war ich sehr skeptisch. Nachdem ich 2 Wochen mit den Resolv RXA6 Monitoren , kann ich ehrlich sagen, dass diese Monitore können auf jeden Fall verdienen einen Platz in der Wohnung oder Projekt-Studio.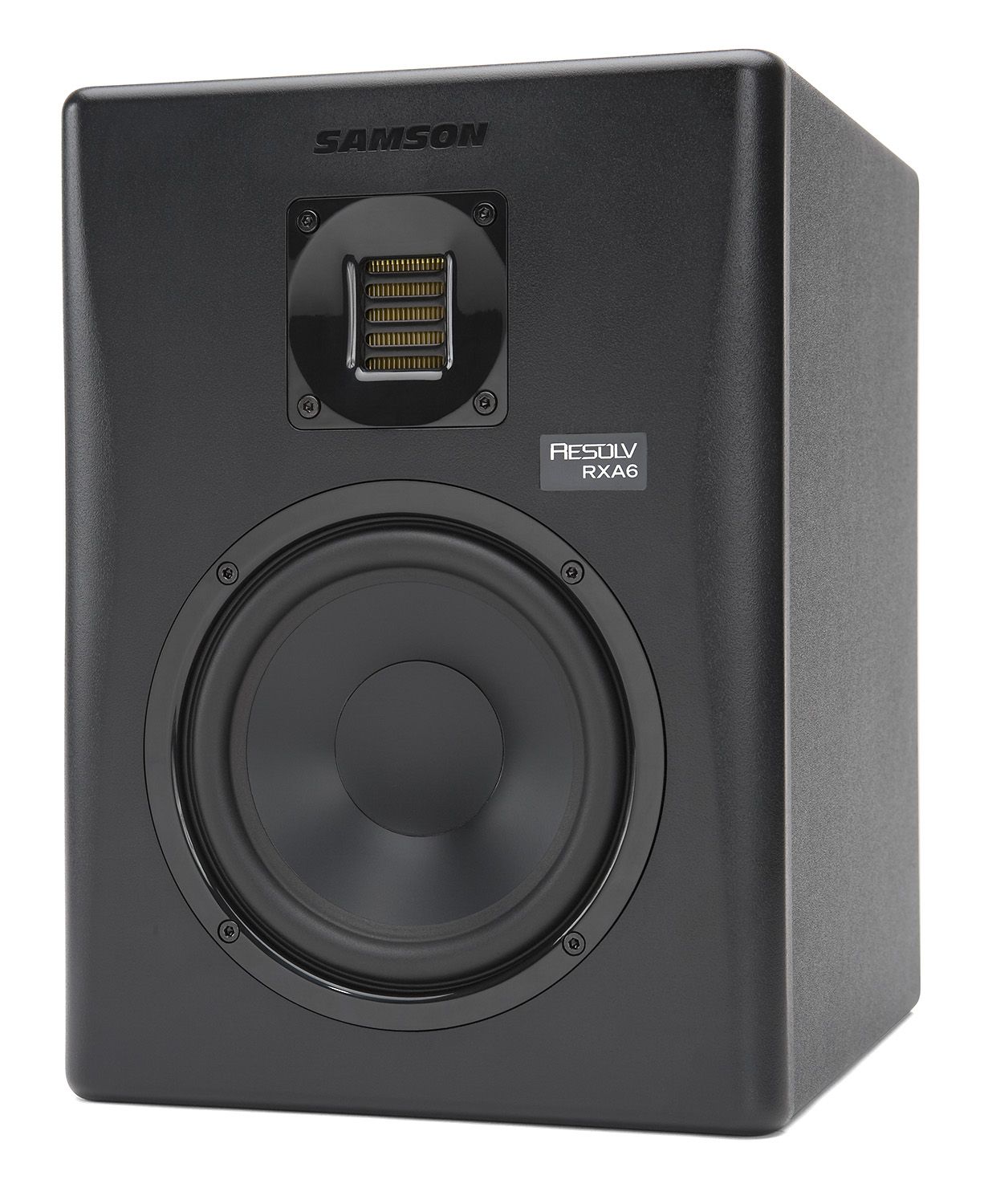 Der Samson Resolv, eine ausgezeichnete Wahl für unter 300 $.
Die Statistik
Die RXA6 Monitore haben eine 6 "Tieftöner und einem 2,5" Hochtöner. Sie packen 100 W Gesamtleistung und kann von 45 Hz bis 27 kHz in Sonic range.Theres einige interessante Tech hinter diesen Lautsprecher mit Samsons Air Displacement Ribbon Tweeter, die vier Mal die Luft von einem Standard-Hochtöner bewegt sich decken. Dies erzeugt erweiterten hohen Frequenzen mit genauen Phasengang und extrem geringen Verzerrungen.
Die Resolv Monitore verfügen über einen LF-Lautsprecher und Gehäuse, die eng miteinander kombiniert werden, um eine solide Bässe zu produzieren. Die Bassreflex-Gehäuse arbeitet Hand in Hand mit der getrennt verstärkt 6 Woofer, um Ihnen einen engen unteren Bereich mit weniger Schlamm geben.
Samson hat so gut wie alle die Eingänge, die Sie hier benötigen, mit einem XLR, 4.1 und Cinch-Eingang auf der Rückseite versehen. Sie können sowohl symmetrische als auch unsymmetrische Getriebe fest zu verbinden. Es gibt auch einen tiefen und hohen Frequenz EQ vorgesehen zu stimmen, um Ihren Raum helfen die RXA6s.
Wild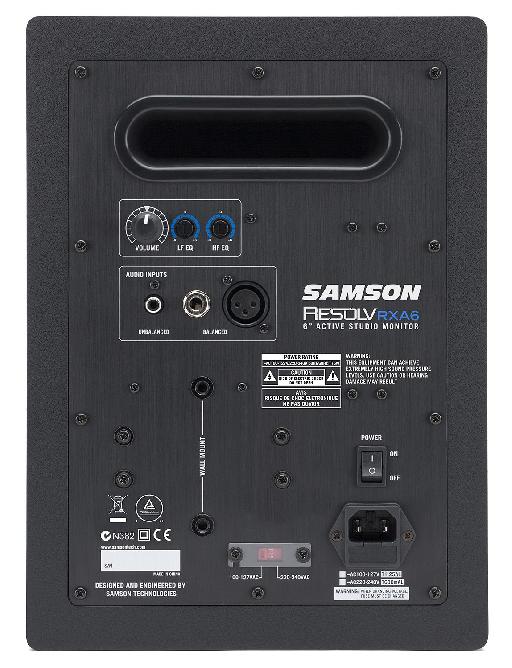 Die RXA6 hat viele Anschlussmöglichkeiten sowie ein Klangbearbeitungs EQ auf der Rückseite.
Mit all diesen Statistiken, wie kann diese Lautsprecher halten in der Wildnis? Ganz gut, eigentlich! Ich habe sie gegen meine Haupt-und Neben Überwachung rigsa Satz von Mackie HR824 überwacht sowie eine Reihe von klassischen JBL 4312 Monitor Lautsprecher. Ich besonders daran interessiert zu sehen war, wie diese Monitore bewertet gegen ein Paar rund 1100 $ teurer.
Samson has made a really smooth monitor here that doesn't punch any specific frequency out at you, thus saving your ears and helping to prevent fatigue.
Ich war angenehm überrascht, dass die Reaktion der RXA6s im Laufe der Zeit zu hören. Samson hat eine wirklich glatte Monitor, die hier Punsch jede spezifische Frequenz bei Ihnen tut gemacht, das spart Ihre Ohren und hilft, Müdigkeit vorzubeugen. Die Resolvs kann wirklich ein ziemlich starkes Signal zu drücken (leistungsfähig genug, meine vier Jahre alte aus seinem Nickerchen im Obergeschoss zu wecken, jedenfalls) und hängen dort ziemlich viel, bevor er verzerrt. Gegen Monitoren, die ein bisschen mehr leistungsfähig in Bezug auf Spannung waren, habe ich nicht ein einziges Mal das Gefühl, dass ich nicht in der Lage, genug Saft aus der Samson RXA6s bekommen.
In Bezug auf die Klarheit und wie lange es dauert, eine Mischung von Punkt A nach Punkt B, ich denke, man kann besser in dieser Preisklasse zu finden nicht. Wenn Sie das Geld, um in ein Paar Boutique-Monitore investieren haben, können Sie in der Lage, Probleme ein bisschen schneller zu finden und zu lösen sein, aber jeder gute Studio sollte ein zweites Paar Lautsprecher haben einen Mix auf Vorschau und Sie wirklich nichts falsch machen bei dieser Preis.
Abschluss
Wenn youre gerade der Zusammenstellung Ihrer Projekt-Studio und du bist auf der Suche nach Monitoren, die Ihnen gute Ergebnisse ohne Entleerung Ihr Bankkonto, suchen Sie nicht weiter. Wenn Sie bereits ein Paar teure Monitore und müssen diese 2. Paar A / B-Mix auf zu bekommen, sind die Monitore RXA6 einen Blick wert.
Preis:
Vorteile:
Nachteile:
Web: