When I first heard about Samson's latest entry into the near-field monitor game at a price point that was under $300, I was very skeptical. After spending 2 weeks with the Resolv RXA6 monitors, I can honestly say these monitors can definitely earn a spot in the home or project studio.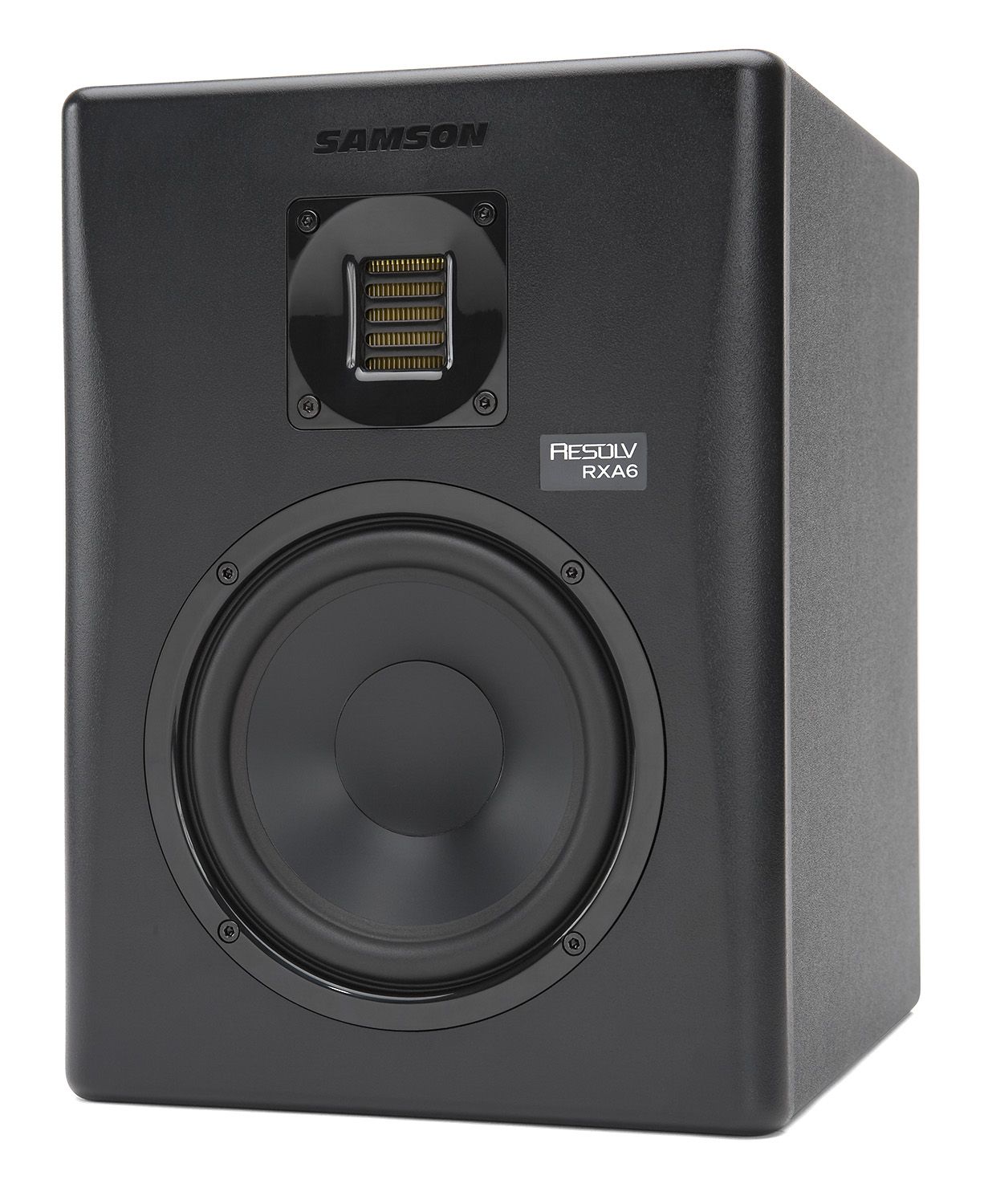 The Samson Resolv, an excellent choice for under $300.
The Stats
The RXA6 monitors have a 6" woofer and a 2.5" tweeter. They pack 100 W of total power and can cover from 45 Hz to 27 kHz in sonic range.There's some interesting tech behind these speakers with Samson's Air Displacement Ribbon Tweeter which moves four times the air of a standard dome tweeter. This produces extended high frequencies with accurate phase response, and extremely low distortion.
The Resolv monitors also feature a LF speaker and cabinet that are tightly combined to produce a solid low end. The bass-reflex enclosure works hand in hand with the separately amplified 6' woofer to give you a tight lower range with less mud.
Samson has provided just about all the inputs that you need here, with an XLR, 1/4' and RCA input on the back. You can connect both balanced and unbalanced gear solidly. There is also a low and high frequency EQ provided to help tune the RXA6s to your space.
In The Wild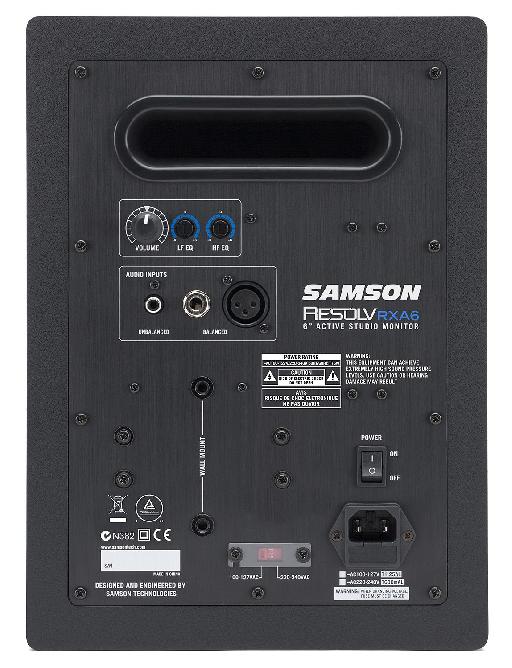 The RXA6 has plenty of connection options as well as a tone-shaping EQ on the back.
With all of those stats, how do these speakers hold up in the wild? Quite well, actually! I put them up against my main and secondary monitoring rigs'"a set of Mackie HR824 monitors as well as a set of classic JBL 4312 monitor speakers. I was particularly interested to see how these monitors rated against a pair approximately $1100 more expensive.
Samson has made a really smooth monitor here that doesn't punch any specific frequency out at you, thus saving your ears and helping to prevent fatigue.
I was pleasantly surprised to hear the response of the RXA6s over time. Samson has made a really smooth monitor here that doesn't punch any specific frequency out at you, thus saving your ears and helping to prevent fatigue. The Resolvs truly can push a pretty powerful signal (powerful enough to wake my four-year-old from his nap upstairs, anyway) and hang in there quite a bit before becoming distorted. Up against monitors that were quite a bit more powerful in terms of voltage, I never once felt that I would not be able to get enough '˜juice' out of the Samson RXA6s.
In terms of clarity and how long it will take you to get a mix from point A to point B, I don't think you can find better in this price range. If you have the money to invest in a pair of boutique monitors, you may be able to find and resolve problems a bit quicker, but any good studio should have a second pair of speakers to preview a mix on and you really can't go wrong at this price.
Conclusion
If you're just putting together your project studio and you're looking for monitors that will give you great results without emptying your bank account, look no further. If you already own a pair of expensive monitors and need to get that '˜2nd pair' to A/B your mix on, the RXA6 monitors are worth a look.