Ok, I'll admit it. I'm a Sample Logic fanboy. As a composer who often has to turn around work for various media outlets very quickly, I have found that Sample Logic makes some pretty incredible tools that can save me massive amounts of time in my workflow. I use some of their instruments a bit more than others, with Cinematic Guitars Infinity likely topping the list. That's why I was excited to try out their newest offering, Trailer Xpressions, and see what came 'in the box'.
Opening Scene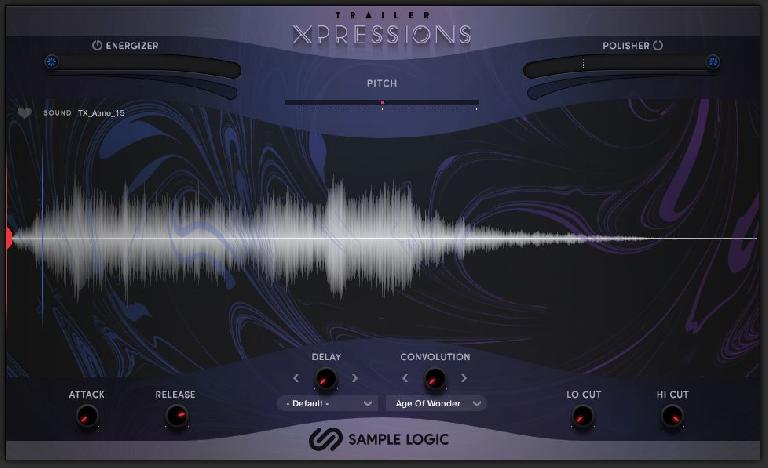 Trailer Xpressions contains over 1,000 sampled sounds that are laid out for the user in a well-designed system. There are 26 instruments spread across various genres and styles, and each note represents an entire atmosphere in and of itself. The interface contains only a few vital controls, but the options that are allow you to truly craft production-ready audio for film, multimedia, and more.
Morphing and Modifying
Each sample runs through the Trailer Xpressions engine and can have its attack and release adjusted. You can also apply stereo delay and convolution reverb as you like. There is a pair of filters provided, and using these can allow you to shape your musical environment to fill the perfect amount of sonic space.
The 'energizer' can be engaged and applied on a sliding scale. Energizing your sound applies a combination of compression, saturation, and distortion that brings the audio to the forefront. Using the 'polisher' applies an all-in-one mastering effect that, quite simply, makes the audio just leap out of the speakers.
Sounds Dangerous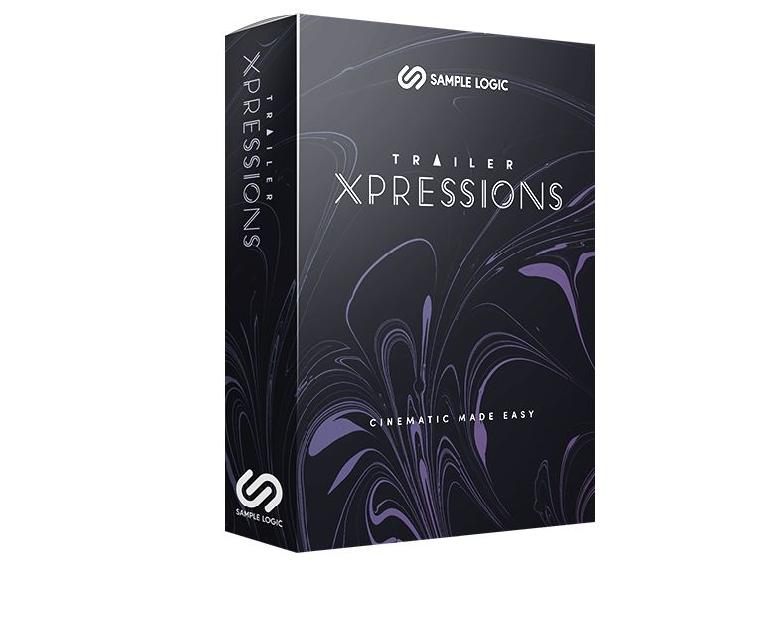 Sample Logic instruments are often known as the film-composer's best friend, and Trailer Xpressions takes that reputation to the next level. The highest compliment I can give this instrument is that if you are not a film composer, you will become inspired to try your hand at it after using Trailer Xpressions. While surfing through the patches I had a ton of moments where I literally laughed with delight and amazement at how BIG the sounds coming out of my speakers felt.
While the sounds are very much 'ready to roll' themselves, the simple controls allow you to make the most out of each preset. From adjusting the pitch to bringing in the filter, you can really eke a lot out of each individual patch. Here's a fun and quick little sample of that. I took one of the drone patches and slowly 'opened up' the low pass filter.
The frequencies just unfold at an alarmingly fun rate, and you just seem to get 'sucked in' to the atmosphere and environment. There were moments where I felt downright scared to open up the next patch (although it didn't help that I tested this instrument out alone, late at night).
Conclusion
I'm sure you can already tell, Trailer Xpressions gets a big 'two thumbs up' from us here at Ask Audio. Many cinematic sample libraries restrict the use of the samples and require payment per use, but Trailer Xpressions avoids that by providing a lifetime user license to any sound included for use on any future production. It's got a dead simple interface, sounds big enough to shake the foundation of your house, and plenty of configurability. The library itself is 'unwrapped', so prepare for a teensy bit of installation, but nothing difficult. Trailer Xpressions is a fantastic instrument.
Price: $129 introductory price
Pros: Intimidatingly huge sounds. Diverse sound offerings. Dead simple interface. Nice mastering controls. Great organization.
Cons: None, really. Can't wait for volume 2 (note: I have no 'insider' knowledge that volume 2 is coming. I just really, really hope they will make one)
Web: https://www.samplelogic.com/products/trailer-xpressions/