Review: Roland Go:Mixer PRO
JAde Wii from Ask.Audio gets hands-on with the new Roland GO:Mixer Pro and puts it through its paces in a real world jamming test with synths and music machines.
On The Go!
The release of the Go:Mixer at end of 2017 caught everyone by surprise, and no one was expecting a small handheld mixer that required no external power source which could handle multiple instruments. It soon became the go-to tool for quick jam sessions and Instagram videos for bedroom musicians alike. Roland has decided to add on to the idea of a portable mixing solution, this time introducing the Go:Mixer Pro, which is a sturdier version of its predecessor.
Watch the Go:Mixer Pro in action:
So What's New?
The biggest update to mention on the Go:Mixer Pro is that it no longer depends on a phone to be powered. This means you can skip the filming part all together if you just need sound without video, and also means you no longer depend on your phone's camera as your final output. Having the ability to power the Go:Mixer Pro with batteries means you can send the monitor out into your fancy camera's mic input, resulting in high quality audio and video that requires little or no post processing. Yes, you can still power the Pro with your phone if you choose to do so, that was one of the coolest features of the original Go:Mixer.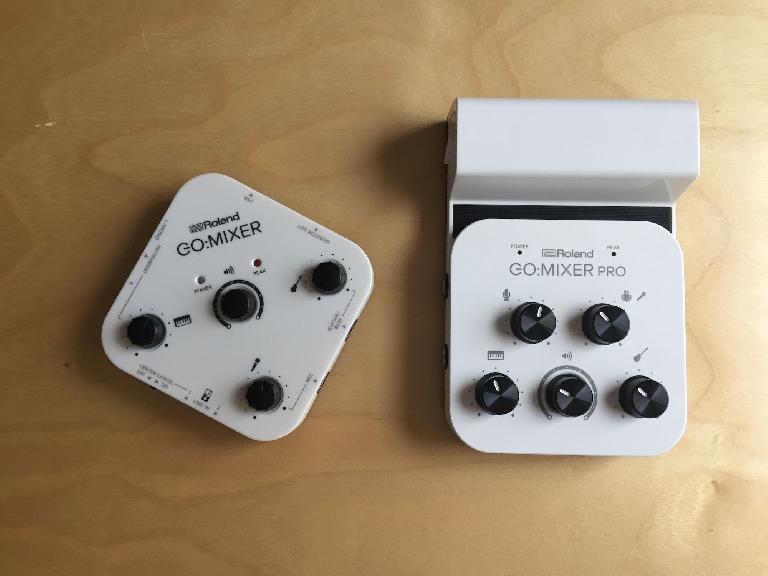 The Pro works just like the original did, but if you want to use the 48V Phantom power with your iPhone or iPad you will need to load up some batteries because Apple specs don't allow 48V power to be supplied. For Android users on the other hand, Phantom power can be supplied, meaning you don't need batteries to use the Phantom power. Regardless you can use the XLR for other things, so if you're not a singer or recording anything with a mic the input wont go to waste.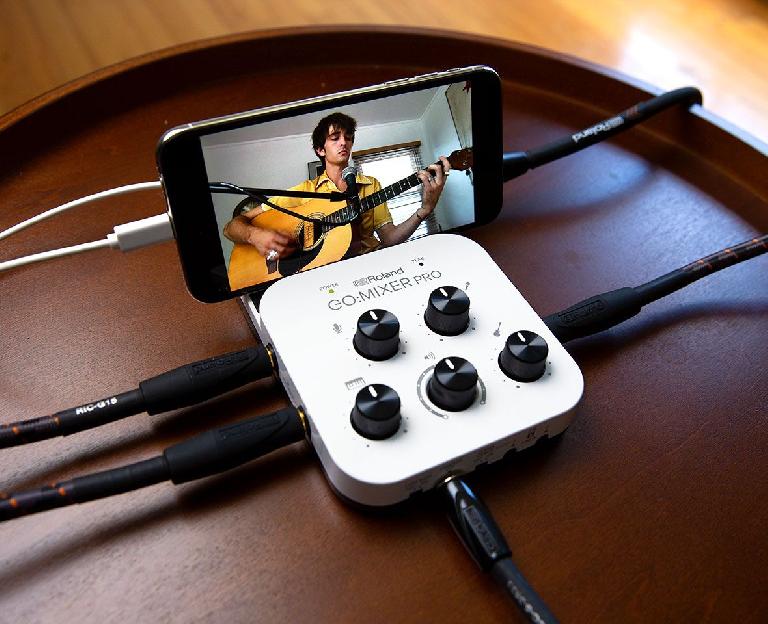 On The Outside
So how does the Go:Mixer Pro compare to the oh-so-popular Go:Mixer? Well to start off it's about 1cm taller and about an inch longer thanks to the battery and XLR additions. It weighs a bit more than the original, but still feels pretty light. Now sporting bigger, sturdier knobs, a glossy plastic chassis, the new XLR input and a second mic input, the Go:Mixer Pro looks like it could easily belong on a pedal board ready for the road.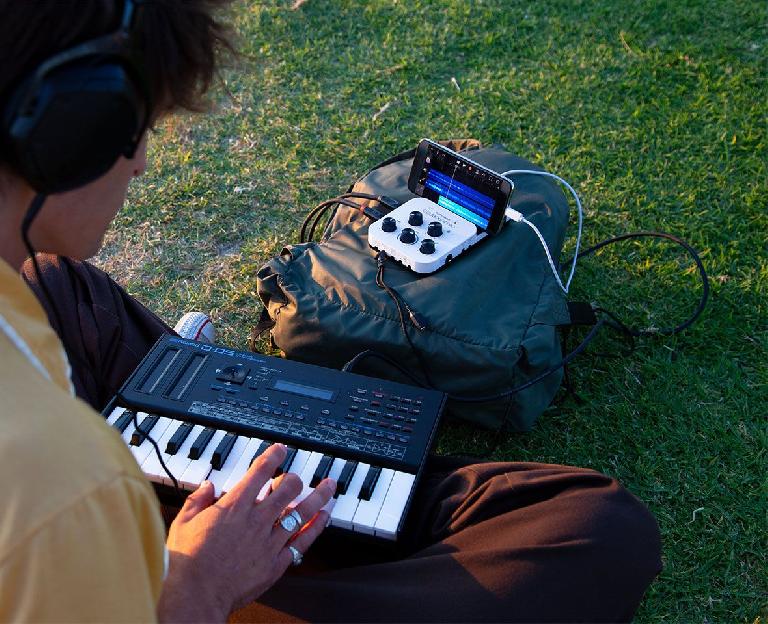 Who Is It For?
Obviously, like with any other piece of gear, some people might benefit from this device more than others. I see the Go:Mixer Pro aiding musicians looking for a portable solution to record small bands, on-the-go synth rigs, or those looking for a quick and easy way to take their YouTube and Instagram videos to the next level. Nothing says "I care about how this sounds" more than someone who takes the time to record their music using a line in. Audio is such important part of what we do that sharing music with bad audio is just unacceptable, especially with devices like the Pro on the market.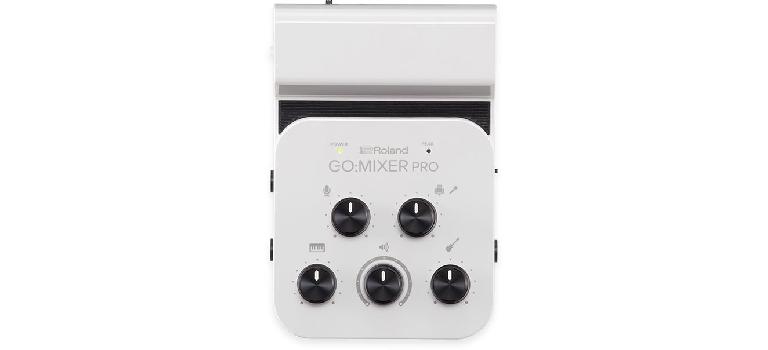 Price: $169.99 USD
Pros: Sturdier. Battery Powered. Phantom 48V.
Cons: The addition of Battery and XLR do add to the size of the machine.