In this world-first exclusive review, Sara Simms puts the new Roland DJ-707M through its paces and discovers there's lots to love in this sleek, feature-packed 4-channel Serato DJ controller.
The Roland DJ-707M is a four-channel DJ controller that's optimized for Serato. It's portable, has a slick, futuristic design and features a dual USB input for two computers, dual mic input, LCD menu, FX section, a Zone output section and two small jog wheels. There's a lot of features packed onto this compact unit. To find out how the DJ-707M would perform, I put it through its paces to discover more about this intriguing controller.
Overview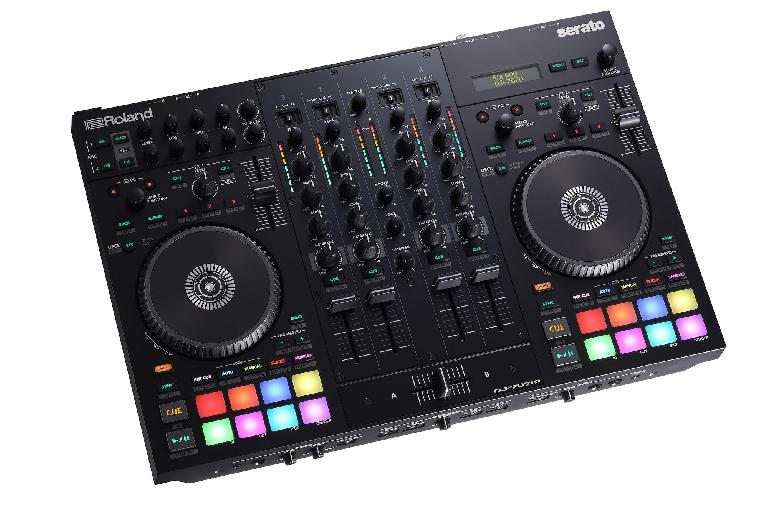 The DJ-707M has two USB ports, which means two DJs can use the controller at once. This gives a lot of versatility for back to back sets or easy changeovers. The controller is optimized for Serato, but can be used with turntables, CD players or other external hardware.

The front of the controller features ¼" and