I'm sure you've probably noticed the new synth from Rob Papen up on the RE section of the Propellerhead page. And, if you haven't had a chance to check it out yet, well I have a few reasons why you might. Let's have a look at Rob Papen's Vecto together and see if there is room in your rack for another RE.
There's Always an Angle...
To be honest, I did not know what to expect, prior to downloading Vecto. I was fortunate in a blind ride, and what a ride it really was! Like many of the other Papen synths, Vecto is capable of a wide range of patches. But, each synth always has a side-angle, when it comes to Rob's work, and this synth is no different.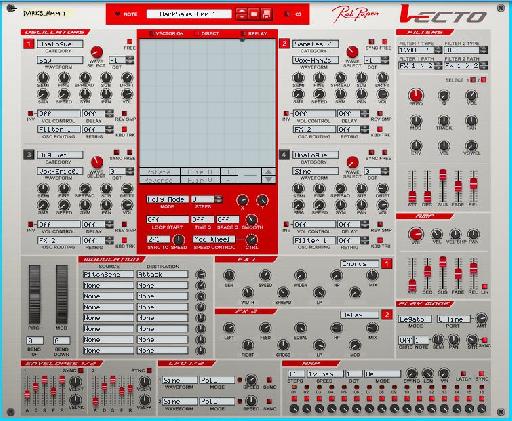 The central XY pad is the main focus for this synth that assists in controlling the mix between four very powerful oscillators. By drawing in shapes, you can program seamless transitions that can occur rhythmically. This can seem a little gimmicky, till you see it in practice. And, thankfully, like all of the Papen synths, the documentation, and video support is quite nice, and will not leave you in the dark. It's especially nice being guided through the synth by Rob, himself!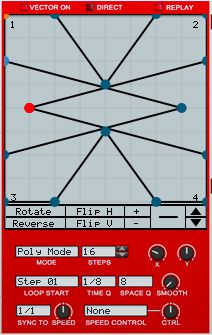 Under the Hood...
As I mentioned, there are four very powerful oscillators, and these oscillators have access to a large variety of internal waveforms, and samples. As there are tons of orchestral waves in this particular Papen synth, it goes without saying that there are a lot of orchestral patches, as well. So, if you're a film composer, video game composer, or you're doing film trailers, you'll really appreciate all the choirs and strings.
And, it's through the XY pad programming that the strings, choirs, bass lines, leads and even textures that all of these patches sound and feel more alive. And, when you add in the filter section, made up of two of the standard, awesome sounding Papen filters, those oscillators really start to sound incredible.
The filters boast up to 32 different filter types giving Velo the possibility of being a very diverse synth from monstrous bass lines (thanks to the internal arpeggiator) to airy pads. There are comb filters, standard LP, HP, and BP... There's even a Vocal filter, which emulates the human throat. Highly necessary if you are still doing some DubStep.
FX, CV?
While not as prolific in the effects department as say Predator, there are several options to choose from with standards like Reverb, Chorus, Ensemble, Phaser, and Widener. And, with two FX slots, you can have a couple going at once. And, I don't need to remind you who made these... Yes, they sound great.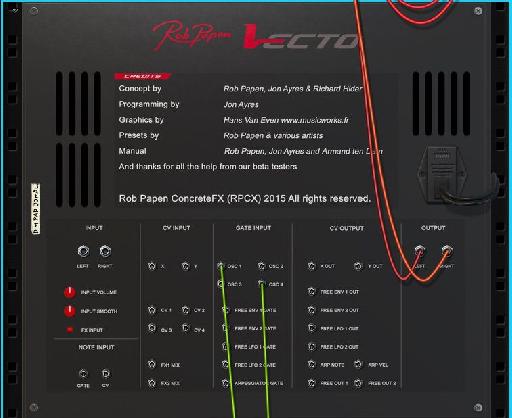 We also get a large selection of CV inputs and outputs, similarly to what was birthed with Papen's Quad. I love that you have individual access to the Gate Inputs of each of the oscillators, as this allows you to use Vecto as more of a modular bay of percussive synths, when you start bringing in multiple Matrixes, Thor sequencers, or even RPG-8. And, like all the Papen synths, you have audio inputs!
Conclusion
Vecto is a powerful synth with a very nice price tag. Only a $100 will get you a floor shaking synth with some incredible modulation, sound and morph capabilities... Even a sick arpeggiator. If you're someone looking to step up to the next level of software synthesis, and you want to be exposed to more modern synth programming practices, while trying to avoid getting in over your head, this synth would be a great place to start.
Price: $99

Pros: A powerful synth with fun, entrancing editing and programming and a nicely orchestral selection of patches.

Cons: A smaller patch selection than I've seen from past Papen synths. Many of the patches are more geared toward orchestral. Try it in the shop first!
Web: https://shop.propellerheads.se/product/vecto-instrument/