불과 며칠 전 인기있는 애플 리케이션, 펄스 코드로 리듬 스튜디오는 , 최초의 주요 업데이 트를 가지고. 응용 프로그램 만들기이 iPhone과 iPad 음악을 만나다 havent 사람은 낮은 다운을 heres : 리듬 스튜디오는 전체 808 드럼 머신, 303 신디사이저, 샘플 기반 신디사이저 등 가상 악기의 광범위한 컬렉션을 포함하는 XY도있다 스타일의 컨트롤 패드, FX 2 새로운 악기와 함께 믹서 : DR - 9, 909 스타일의 드럼 머신과 호넷 리본 합성기.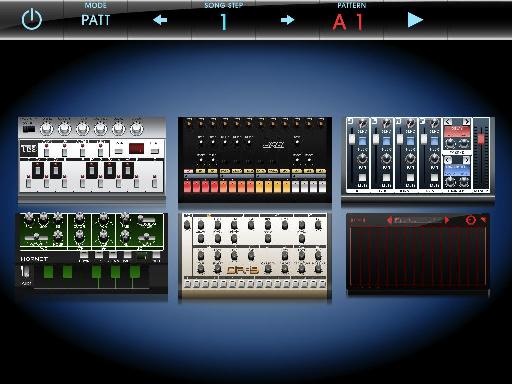 작업 영역 밖으로 확대.
리듬 스튜디오있다
Export to audio paste

Emailing song file

The Hornet Synth

909 Style DR-9 Drum Machine

Linear knob control (which makes it a whole lot easier to adjust the controls in my opinion).

Songs can be locked to prevent overzealous post-production!

The Gate FX allows you to slice up sounds like a good 'gater' does

You can now have up to 4 instruments per song and it's easy enough to choose which instruments are in each song, too. Mixer and Control Pad functionality and design has been streamlined.

최근 업데이트 덕분에 그것이 전에했던 것보다 소리를 만드는 방법에 대해 이동을 쉽게 느낀다. 또한 새로운 호넷의 synth와 DR - 9 드럼 머신을 탐험 재미있게했다. 전체 난 직관적이며 사용하기 쉬운 리듬 스튜디오를 찾았다고해야합니다. XY 패드로 악기를 프로그래밍하는 것은 자신의 고유의 홈 및 패턴을 만들기위한 특히 만족합니다. 믹서가와의 FX, 볼륨 레벨 컨트롤, 그리고 예쁘 LED 디스플레이 내장은 youve 본 GarageBand, Cubase 또는 논리 같은 갈가 마귀를 사용한 경우의 요령을 얻기 위해서는 간단합니다.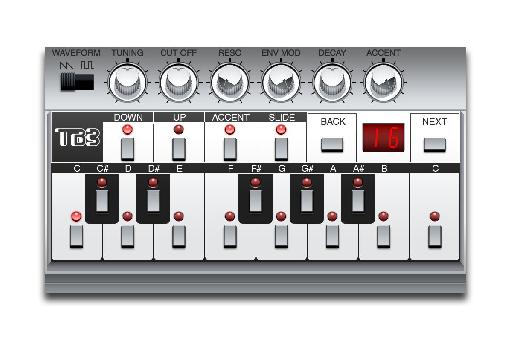 TB - 3베이스 트랜지스터.
노래에게 패턴 생성을 생성 및 편집의 관점에서 (복사 및 붙여넣기) 제어는 쉽고 약간 중독성 사용합니다. 분명히 경고했다!
무엇이 실종? 음, 펄스 코드가 향후 업데이 트에서 멀티 터치 기능을 추가할 수있다면 그것은 프로그래밍 소리 만들기 및 부품도 더 빠르고, 좀 더 즐겁게 만들 것입니다.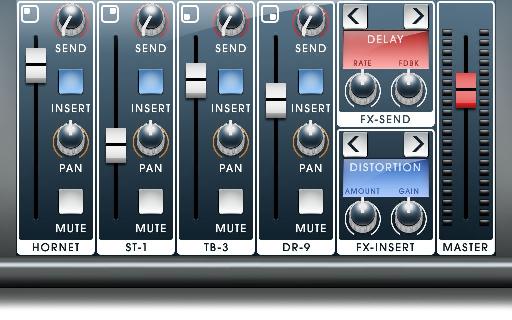 믹서 이제 FX 섹션과 결합됩니다.
결론적으로 이것은 동안이 아이디어와 소닉 두들스위한 미니 스케치로 사용 즐길 아이폰과 iPad에 대한 좋은 작은 음악 제작 애플 리케이션이다에 - - 이동합니다. 오직 $ 0.99 USD (0.79 GBP) iPhone 또는 iPad 음악가에 대한 확실히 가치가 다운로드에서.
아이튠즈 응용 프로그램 스토어에서 리듬 스튜디오를 다운로드 는 여기 .