Il ya quelques jours une application populaire, studio Rhythm par impulsions et codage , a obtenu son première mise à jour majeure. Pour ceux qui havent rencontré ce iPhone et iPad de musique faisant application, voici la faible baisse: Studio Rhythm contient une large collection d'instruments virtuels comme une machine complète 808 tambour, 303 synthétiseur, synthétiseur échantillon basé, etc Il ya aussi une XY manette de style, mixage avec FX et 2 nouveaux instruments: Le DR-9, une machine à tambour 909 et le synthétiseur de ruban Hornet.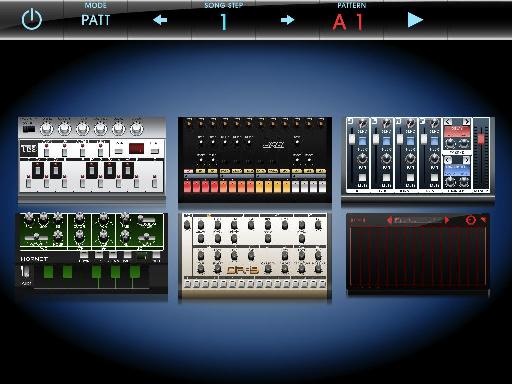 Le zoom arrière espace de travail.
Studio Rhythm a
Export to audio paste

Emailing song file

The Hornet Synth

909 Style DR-9 Drum Machine

Linear knob control (which makes it a whole lot easier to adjust the controls in my opinion).

Songs can be locked to prevent overzealous post-production!

The Gate FX allows you to slice up sounds like a good 'gater' does

You can now have up to 4 instruments per song and it's easy enough to choose which instruments are in each song, too. Mixer and Control Pad functionality and design has been streamlined.

Merci à la mise à jour récente, il se sent plus facile d'aller sur la création de sons que l'ont fait avant. Il a été aussi beaucoup de plaisir à explorer le synthé nouvelle Hornet et DR-9 Drum Machine. Globalement, je dois dire que j'ai trouvé studio Rhythm intuitive et facile à utiliser. Programmation des instruments avec le pad XY est particulièrement satisfaisant pour faire vos propres grooves et dessins uniques. Le mélangeur, avec sa construction en FX, contrôles de volume, et belle à la recherche d'affichage LED est simple à obtenir le coup de si youve jamais utilisé un DAW comme GarageBand, Logic ou Cubase.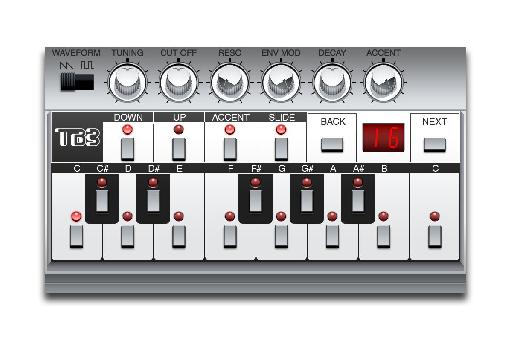 La TB-3 Transistor Bass.
En termes de création de chansons de la création de patrons et d'édition (copier et coller) les contrôles en font un peu facile et addictif à utiliser. Vous aurez été prévenu!
Qu'est-ce qui manque? Eh bien, si Pulse Code pourrait ajouter une fonctionnalité multi-touch dans une future mise à jour ce serait faire des sons de programmation et de pièces créant encore plus rapide et plus agréable.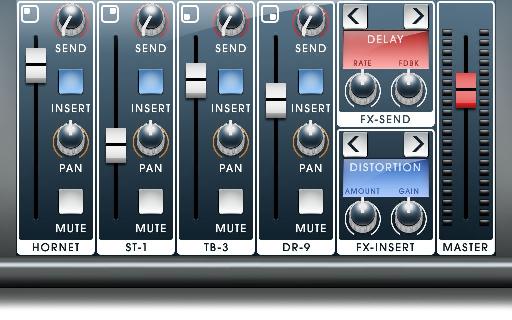 Le mélangeur est maintenant combinée avec la section FX.
En conclusion c'est un grand petit soft de création musicale pour iPhone et iPad dont j'ai apprécié l'aide comme un carnet de croquis mini pour des idées et des griffonnages soniques tout sur-le-aller. Et à seulement $ 0.99 USD (0,79 GBP) son téléchargement certainement la peine pour iPhone ou iPad musiciens.
Télécharger Studio Rythme de l'App Store d'iTunes ici .