Hace apenas unos días una aplicación popular, Estudio del ritmo de código de pulso , consiguió su primera gran actualización. Para los que havent encontrado con este iPhone y iPad haciendo música de la aplicación, aquí está la baja hacia abajo: Estudio del ritmo contiene una amplia colección de instrumentos virtuales, como una completa máquina de tambor 808, 303 sintetizador, sintetizador basado en muestras, etc También hay una XY estilo de panel de control, mesa de mezclas con efectos y dos nuevos instrumentos: el DR-9, una máquina de estilo 909 tambor y el sintetizador de la cinta Hornet.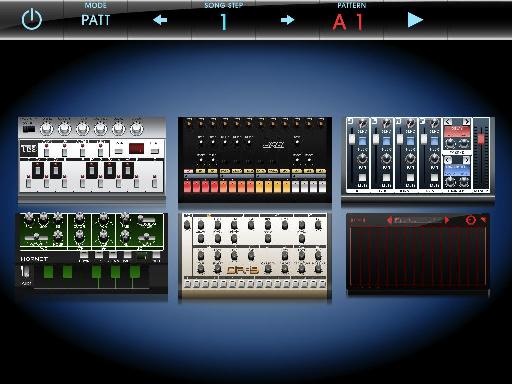 El Zoom de área de trabajo.
Ritmo Studio ha
Export to audio paste

Emailing song file

The Hornet Synth

909 Style DR-9 Drum Machine

Linear knob control (which makes it a whole lot easier to adjust the controls in my opinion).

Songs can be locked to prevent overzealous post-production!

The Gate FX allows you to slice up sounds like a good 'gater' does

You can now have up to 4 instruments per song and it's easy enough to choose which instruments are in each song, too. Mixer and Control Pad functionality and design has been streamlined.

Gracias a la reciente actualización que se siente más fácil ir a la creación de sonidos que antes. También fue muy divertido explorar el nuevo sintetizador Hornet y el DR-9 Drum Machine. En general tengo que decir que me pareció Studio ritmo intuitivo y fácil de usar. Programación de los instrumentos con el pad XY es especialmente satisfactorio para hacer sus propios surcos y diseños únicos. El mezclador, con su base en FX, controles de nivel de volumen, y la hermosa pantalla LED que buscan es fácil de conseguir la caída de si has utilizado alguna vez un DAW como GarageBand, Cubase o Logic.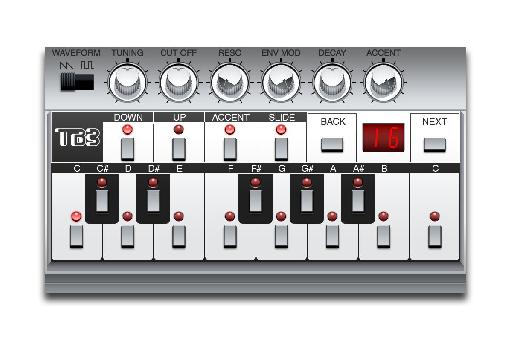 El TB-3 transistor Bass.
En términos de creación de las canciones de la creación de patrones y de edición (copiar y pegar) controla lo convierten en un fácil y adictivo poco para su uso. Usted ha sido advertido!
¿Qué falta? Bueno, si el código de pulso podría añadir la funcionalidad multitáctil en una futura actualización que se hacen sonidos de programación y creación de piezas aún más rápido y más agradable.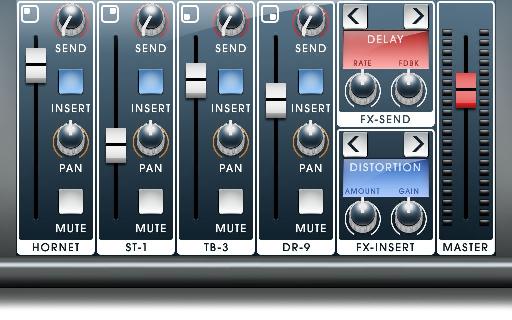 El mezclador se combina ahora con la sección de efectos.
En conclusión esta es una gran pequeña aplicación de creación musical para iPhone y iPad que me gustaba usar como un cuaderno pequeño de ideas y garabatos sonoros, mientras que en la marcha. Y a tan solo $ 0.99 USD (0,79 GBP) su descarga sin duda vale la pena para el iPhone o iPad músicos.
Descargar Estudio del ritmo de la App Store de iTunes aquí .