Vor ein paar Tagen ein beliebter app, Rhythm Studio von Pulse Code , bekam seine erste große Update. Für diejenigen, die in diesem iPhone und iPad Musizieren app kommen havent, heres die low-down: Rhythm Studio enthält eine umfangreiche Sammlung von virtuellen Instrumenten wie einer vollen 808 Drum-Machine, 303 Synthesizer, Sample-basierte Synthesizer, etc. Es gibt auch einen XY Stil Steuerkreuz, Mixer mit FX und 2 neue Instrumente: Das DR-9, eine 909-Stil Drum-Machine und der Hornet Band-Synthesizer.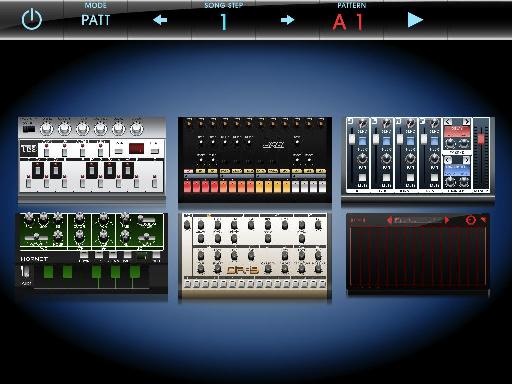 Die aus Arbeitsbereich gezoomt.
Rhythm Studio hat
Export to audio paste

Emailing song file

The Hornet Synth

909 Style DR-9 Drum Machine

Linear knob control (which makes it a whole lot easier to adjust the controls in my opinion).

Songs can be locked to prevent overzealous post-production!

The Gate FX allows you to slice up sounds like a good 'gater' does

You can now have up to 4 instruments per song and it's easy enough to choose which instruments are in each song, too. Mixer and Control Pad functionality and design has been streamlined.

Dank der jüngsten Aktualisierung fühlt es sich leichter über das Erstellen klingt als zuvor gehen. Es war auch eine Menge Spaß beim Erkunden der neuen Hornet Synth und DR-9 Drum Machine. Insgesamt muss ich sagen, ich fand Rhythm Studio intuitive und einfach zu bedienen. Die Programmierung der Geräte mit der XY-Pad ist besonders befriedigend für Ihre eigenen einzigartigen Kerben und Muster. Der Mixer, mit dem in FX, Lautstärke steuert, und schön suchen LED-Anzeige aufgebaut ist einfach, den Bogen, wenn youve jemals eine DAW wie GarageBand, Cubase oder Logic zu bekommen.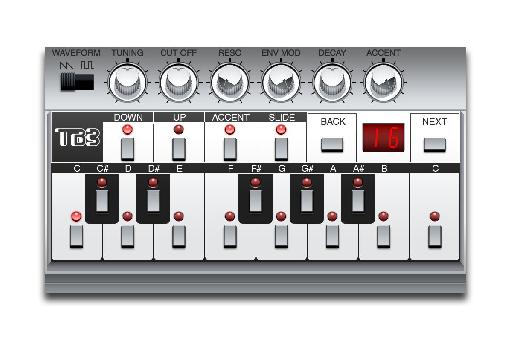 Die TB-3 Bass Transistor.
In Hinblick auf die Schaffung Songs das Muster Erstellung und Bearbeitung (Kopieren und Einfügen) steuert machen es zu einem einfachen und leicht süchtig zu bedienen. Sie wurden gewarnt!
Was fehlt? Nun, wenn Pulse Code könnte Multi-Touch-Funktionalität in einem zukünftigen Update hinzugefügt, es würde die Programmierung klingt und die Schaffung von Teilen sogar noch schneller und angenehmer.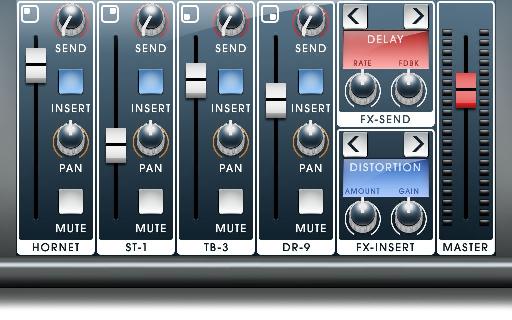 Der Mixer ist nun mit dem FX-Sektion kombiniert.
Zusammenfassend ist dies eine großartige kleine Musikproduktion App für iPhone und iPad, die ich genossen Verwendung als Mini Skizzenblock für Ideen und sonic Kritzeleien während on-the-go. Und bei nur $ 0,99 USD (0,79 GBP) seine lohnt Download für iPhone oder iPad Musiker.
Herunterladen Rhythm Studio aus dem iTunes App Store hier .